5280 Summer Sips
Beat the heat this summer, and cool down with one of these refreshing local cocktails. Taste test them all straight from your patio. #5280SummerSip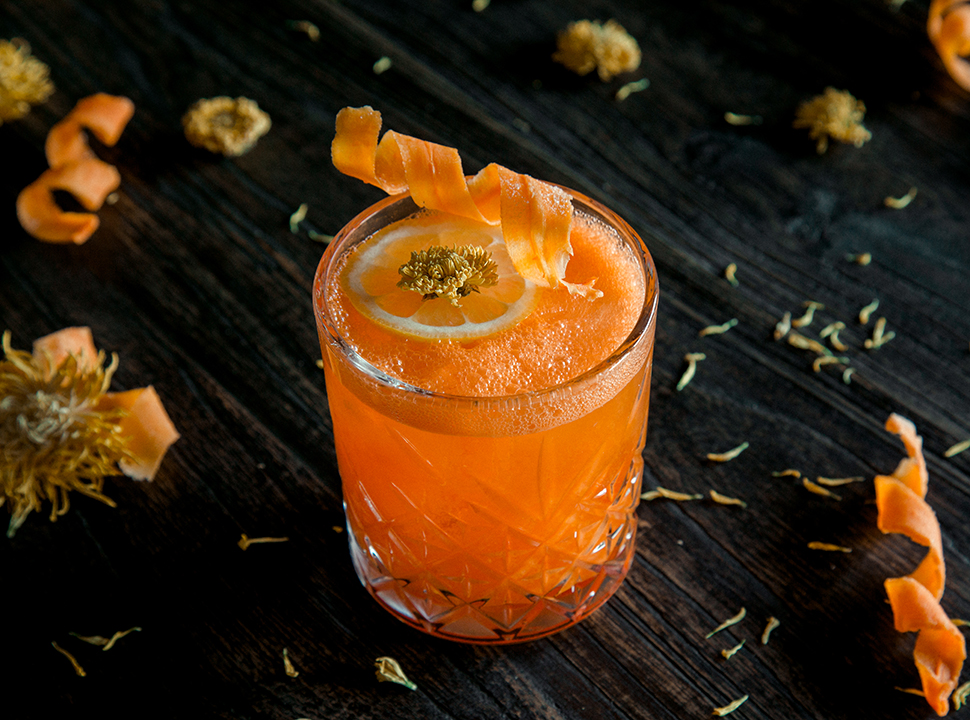 Breckenridge Distillery
What's Up Doc
This screams summer porch-pounder with carrots, Colorado honey and citrus.
Recipe:
1 1/2 oz. Breckenridge Bourbon
2 1/4 oz. fresh carrot juice
1/2 oz. fresh lemon juice
3/4 oz. apple/honey simple syrup
A pinch of carrot powder
Directions
Shake all ingredients with ice. Serve on the rocks.
Garnish: candied carrot ribbon/dried Chrysanthemum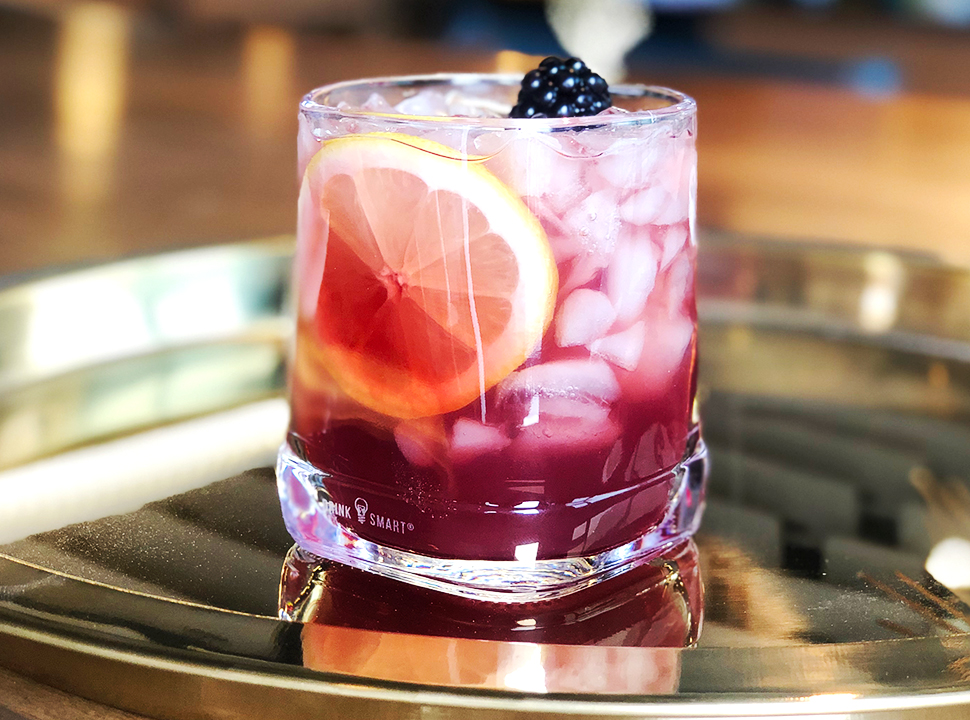 Molly's Spirits
Molly's Gin Bramble
A refreshing and versatile summer cocktail for any occasion.
Recipe
2 oz. Spirit Hound Gin
1 oz. lemon juice
1/2 oz. Leopold Bros. Blackberry Liqueur
1/2 oz. simple syrup
Blackberries and lemon slice for garnish
Note: If you don't like gin (or don't have any on hand!), you can use bourbon, mezcal or rum! For a non-alcoholic version, substitute Seedlip Grove 42 for gin and muddled blackberries for blackberry liqueur.
Directions
In a cocktail shaker filled with ice, shake together gin, lemon juice and simple syrup.
Strain into a rocks glass filled with crushed ice.
Top with blackberry liqueur.
Garnish with blackberries and a lemon slice.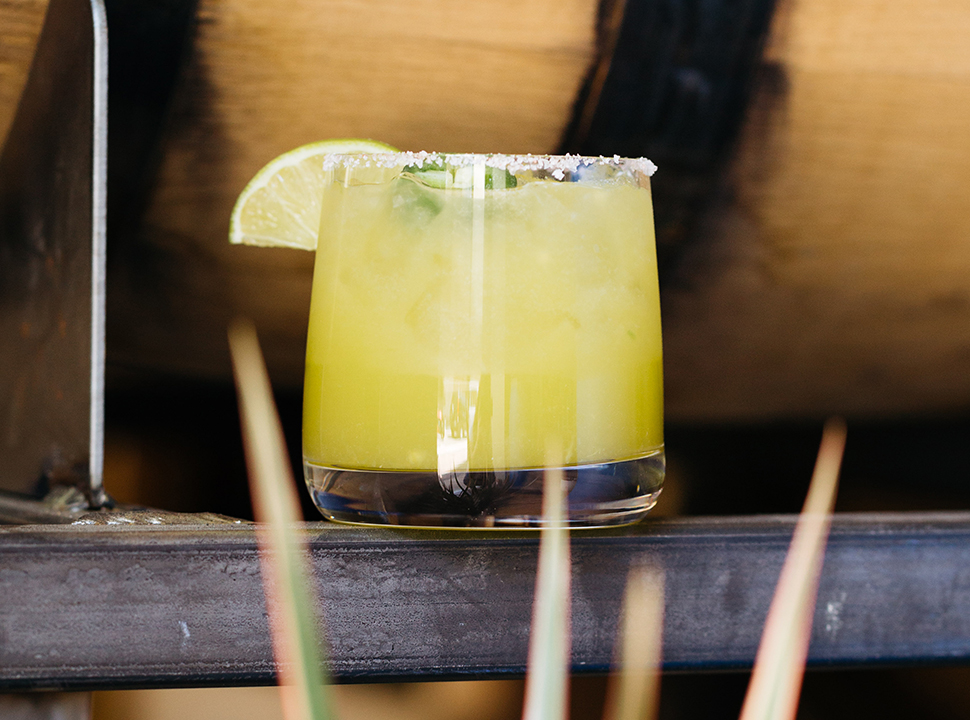 Dry Land Distillers
Spicy Margarita
The Dry Land Distillers Spicy Margarita is a consistent top seller at the tasting room—it's a fresh, bright margarita, similar to a Mezcalita. The smoky profile of the cactus spirit layers beautifully with the bright-tart flavors of citrus. The muddled chili pepper adds a kick and makes the cocktail ideal for pairing with barbecue, seafood, or your favorite Mexican dishes.
Recipe
2 oz. fresh squeezed orange juice
2 oz. fresh squeezed lime juice
½ to 1 Tbsp. simple syrup or to taste (An easy simple syrup recipe)
2 oz. Dry Land Distillers Cactus Spirit or a similar smoked spirit such as high quality mezcal
Fresh jalapeños (or seasonal chilis)
Coarse or flaked salt
Fresh limes for garnish
Ice
Directions
Prep your glassware (we use a large rocks glass) in advance. If you want salt on the glass, rub the rim of the glass with fresh lime and dip the rim in coarse salt.
Fill the glass with ice.
Slice your jalapeño into rounds. Muddle 2–3 slices of fresh jalapeño in your shaker. (For extra heat, leave the seeds and pith.)
Leave the muddled chilis in the shaker and add the juices and the simple syrup.
Fill the cocktail shaker with ice and add the Dry Land Distillers Cactus spirit. Shake aggressively for 10–15 seconds.
Strain into your prepared glass and top with additional ice as needed.
Garnish with a slice of lime and jalapeño. Enjoy!
Variations: Use different chili peppers, such as a serrano or pueblo, to give your spicy margarita varying levels of heat and different flavor profiles—it's a lovely way to explore the huge variety in local chilis.

Palm Bay
Rocky Mountain Sour
This cocktail excites with a smoky sweetness coming from the interactions of whiskey, honey, and Bauchant (orange liqueur)—accented by bursts of citrus from both the lemon and the tropical flavor of the pop rocks. Top it off with the crisp and effervescent Lunetta Prosecco and you will have a crowd pleaser for sure!
Recipe:
1 1/2 oz. Bastille 1789 Blended Whisky
1/2 oz. Bauchant
1 oz. lemon juice
1 bar spoon honey
1 oz. Lunetta Prosecco
1 tsp. Tropical pop rocks
Garnish with lemon round
Directions
Rim serving glass with pop rocks, fill with ice.
Shake whisky, Bauchant, lemon juice, and honey. Pour over ice.
Float Prosecco over top and garnish with lemon.