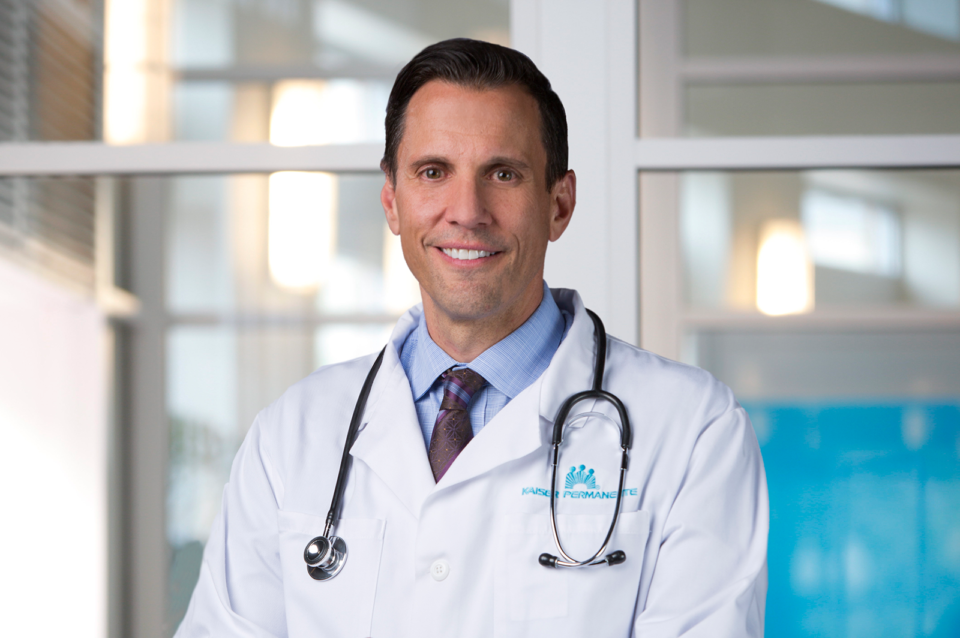 Why should I choose a health plan that offers value-based care?
Dr. Jeffrey Krawcek provides his expertise on value-based care.
For decades, the U.S. health care system has relied on a fee-for-service model that rewards clinicians for the volume of care they provide, such as surgeries or tests. Value-based care is different. This model incentivizes clinicians to keep people healthy. For example, helping patients better manage their high blood pressure or chronic conditions like diabetes and kidney disease. Value-based care assesses a patient's full picture, going deeper than a simple diagnostic test.
What are the benefits of value-based care?
Value-based care results in better prevention, better treatment, and better health outcomes. It's personalized to individual health needs and less complicated to navigate because primary and specialty care work together. It emphasizes scientific and evidence-based preventive care, ensuring patients are screened for conditions on time, and helps them recover from illnesses and injuries more quickly when they get sick. It can also make health care more affordable.
Is there a health plan in Colorado that sets the standard in value-based care?
Kaiser Permanente pioneered many value-based care programs in the U.S. As one of America's leading health care providers and nonprofit¹ health plans, we offer Coloradans care and coverage together. Our value-based care is focused solely on providing the right care at the right time to our members.
Kaiser Permanente members are 33% less likely to die prematurely of heart disease2 and 20% less likely to experience premature death due to cancer.2 Year after year, we lead the state in controlling high blood pressure — the single most modifiable risk factor for heart disease — while discovering breast, cervical, and colon cancer early with some of the best cancer screening rates in Colorado.3
How does Kaiser Permanente's integrated care model work?
Kaiser Permanente doctors, pharmacists, and entire care teams collaborate through an electronic health record. This means that our care teams think and work as one, providing personalized, relationship-driven care that's coordinated seamlessly across medical specialties and locations.
Through the delivery of patient-centered, connected care, Kaiser Permanente has helped keep Coloradans healthy for more than 50 years. Our members can:
Choose to get care from more than 1,300 best-in-class Kaiser Permanente doctors who make up one of Colorado's largest multispecialty physician groups and practice across 46 medical specialties. Twenty-eight percent of 5280 magazine's Top Doctors 2023 are Kaiser Permanente doctors.
See a doctor, fill a prescription, and get a lab test or X-ray — all under one roof — at most of our 30 Colorado medical offices.
Find convenient in-person options for routine preventive care, or specialty, urgent, emergency, and hospital care.
Get care that's focused on their total health — body, mind, and spirit. No referral is required for routine mental health services.
Participate in disease management programs that offer personal coaching and support for chronic conditions such as diabetes or heart disease.
Receive prescriptions at Kaiser Permanente and in-network pharmacies, by mail, or have them delivered through same-day/next-day delivery.4
Get medical advice at home, at work, or on the go. On-demand video and phone visits are available 24/7 to assess symptoms for many common health concerns.5
Transition their care to Kaiser Permanente with the support of a New Member Connect Team that guides them in selecting a doctor, transferring prescriptions and medical records, connecting to care for complex medical conditions, and more.
---
Kaiser Permanente "is a place that provides not just medical care but care for you as a person." Throughout her 20+ years as a Kaiser Permanente member, Amie Baca-Oehlert's care has evolved to meet her needs and the needs of her growing family. Watch her story.
About Dr. Jeff Krawcek
Jeffrey Krawcek, MD, MBOE, is president and executive medical director of the Colorado Permanente Medical Group (CPMG). CPMG is one of Colorado's largest multispecialty medical group practices with 1,300 physicians representing all medical specialties and major sub-specialties. The physicians of CPMG care for the approximately 517,000 members of Kaiser Permanente Colorado.
Dr. Krawcek is a board-certified pediatrician who earned his medical degree from the Medical College of Wisconsin. Prior to joining CPMG, he practiced in Madison, Wisconsin, where he held multiple operational leadership roles. After moving to Colorado in 2006, he worked as a pediatric hospitalist at 6 hospitals in the Denver metro area.
Dr. Krawcek integrates a focus on mindfulness and exercise in his daily life. He enjoys spending time with family, friends, and his 2 dogs in the Rocky Mountains, participating in many of the outdoor activities that Colorado has to offer.
Kaiser Permanente Colorado is composed of the nonprofit Kaiser Foundation Health Plan of Colorado and the for-profit Permanente Medical Group.
Elizabeth A. McGlynn, PhD, et al., "Measuring Premature Mortality Among Kaiser Permanente Members Compared to the Community," Kaiser Permanente, July 20, 2022.
Of the 15 commercial health plans in Colorado rated by the National Committee for Quality Assurance, ours is one of the top-rated plans in the state. NCQA's Private Health Insurance Plan Ratings 2023–2024, National Committee for Quality Assurance, 2023: Kaiser Foundation Health Plan of Colorado — HMO (rated 4 out of 5).
Must have a valid prescription on file with a Kaiser Permanente medical office or through the Mail Order Pharmacy. Some prescriptions are not eligible to be mailed, and we are not able to mail them to the following states at this time: Arkansas, Kansas, Louisiana, North Carolina, Nebraska, Oklahoma, South Carolina and South Dakota.
When appropriate and available. If you travel out of state, phone appointments and video visits may not be available in select states due to licensing laws. Laws differ by state.