So You Want To Play Golf, Here's How To Start
Did you know that there are 24 million people in the U.S. who play golf today, and almost twice as many looking to join the fun?
The National Golf Foundation estimates that there are nearly 650,000 people in the Denver area alone who are thinking about playing. You might be one of them. And now, thanks to WELCOME2GOLF, there's never been a better time to get started.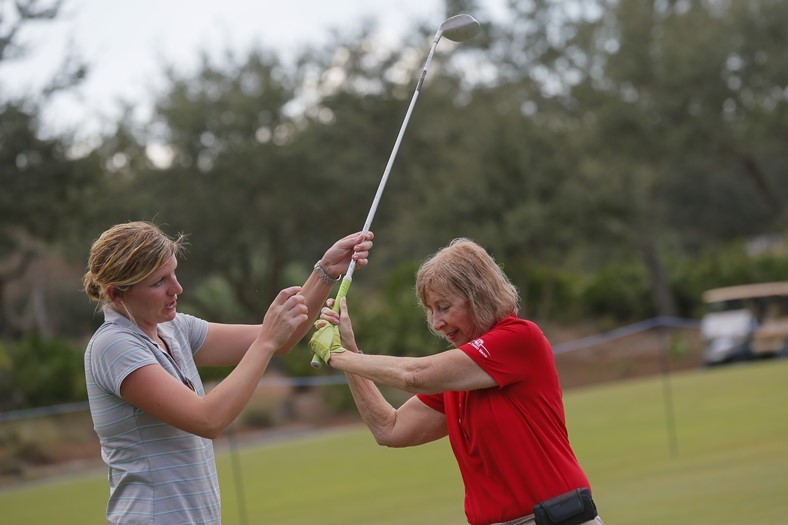 With the support of the Colorado PGA, Colorado Golf Association and more than a dozen sponsors, WELCOME2GOLF aims to give newcomers the know-how, resources and confidence to take the first step on their golf journey. The initiative is being piloted in Denver, with a vision to go nationwide.
Before you go
Doesn't matter who you are – going someplace new is intimidating. What do you wear? Where do you park? What do you say? Do you need cash? Sometimes just knowing the lay of the land ahead of time can make all the difference.
The WELCOME2GOLF website will provide newbies with the basic knowledge needed to prepare for their golf course visit, erasing the uncertainty and self-doubt. The site will also provide a series of basic swing instruction videos, produced by Denver-based GOLFTEC.
Golf Welcome Centers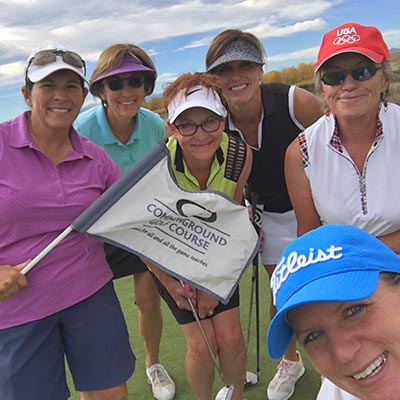 Ultimately, the goal is to get more people out on one of Denver's many beautiful golf courses. Don't know which one to go to? 13 local golf courses have partnered with this first-of-its-kind initiative to be Golf Welcome Centers. The following courses will embrace new customers with affordable lessons, engaging social events and exciting experiences. Some of them will even offer free rental clubs:
Applewood Golf Course
Broken Tee Golf Course
CommonGround Golf Course
Foothills Golf Course
Fossil Trace Golf Club
Harvard Gulch Golf Course
Indian Tree Golf Club
John F. Kennedy Golf Course
Legacy Ridge Golf Course
Meadows Golf Club
Murphy Creek Golf Course
Overland Park Golf Course
Walnut Creek Golf Preserve
Golf because…
People take up golf for a variety of reasons, so there isn't a one-size-fits-all approach to WELCOME2GOLF. Some golfers seek a personal challenge, while others enjoy the competition or are looking for a semi-active social outlet. Many new golfers see the game as a perfect way to spend time outdoors with their significant other, kids or friends.
But almost all are connected by a common thread: they're looking to have fun.
If you're looking to start your golf journey, visit www.Welcome2Golf.com.