Your Summer Trip To Estes Park Is Going To Look Different—And That's A Good Thing
Physical distancing and other safety requirements remain in place for travelers across Colorado, and that means an opportunity to explore less-crowded, new-to-you spots, even in familiar locales like Estes Park.
Summer in Colorado is the season of exploration. We hike and bike new trails (and old favorites), dust off our paddleboards to cool off in alpine lakes, and share the joys of screen-free campfires with our kids. As travel restrictions have eased across the state, we're all excited to return to our outdoor way of life.
Just as Leave No Trace principles should always guide our al fresco adventures, current health and safety regulations need to remain a priority as we plan upcoming vacations and day trips. In fact, wellbeing measures like wearing masks and maintaining physical distance can provide exciting opportunities as we're out and about in the coming months: Instead of retreading familiar paths in cherished (and tourist-heavy) destinations like Estes Park, now is the time to escape the crowds and explore new-to-you sites. Experience a different side of Rocky Mountain National Park's basecamp this summer with these six ideas. Welcome to the Estes Park you've been missing.
Instead Of: Battling the crowds for a first-come, first-served campground in RMNP
Why Not: Set up your tent at the oft-overlooked Hermit Park Open Space
Located just four miles southeast of downtown Estes Park, Hermit Park encompasses more than 1,000 acres of wetland meadows and Ponderosa pine–scented forests. Though the property's cabins and tipis are currently closed, all of the 74 standard campsites are open (walk-up camping isn't permitted, so make a reservation). Bobcat Campground has plenty of options, plus it's not too far from the start of locals' favorite Kruger Rock Trail. Entrance permits are $9 per vehicle and non-electric campsites start at $20 per night.
Instead Of: Leaving Fido at home to trek along the pets-prohibited trails in RMNP
Why Not: Hike up a mountain with your pup
There's no need to endure sad puppy-dog eyes—there are plenty of paths around Estes Park where your Good Boy can happily tag along. Those looking to bag a summit should direct their eyes (and feet) at 9,250-foot Crosier Mountain, where three separate trails lead to the peak. We're fans of the steep Crosier Mountain Garden Gate Trail, which weaves through wildflower-laden meadows as it rises 2,506 vertical feet over 4.6 miles; you'll need to tack on the half-mile-long Crosier Mountain Summit Trail to officially stand on top of the world. If your dog likes to splash in the water, try the 6.5-mile Pierson Point Loop (FDR 119), which is relatively quiet and has a number of streams to cool your paws, er feet, in.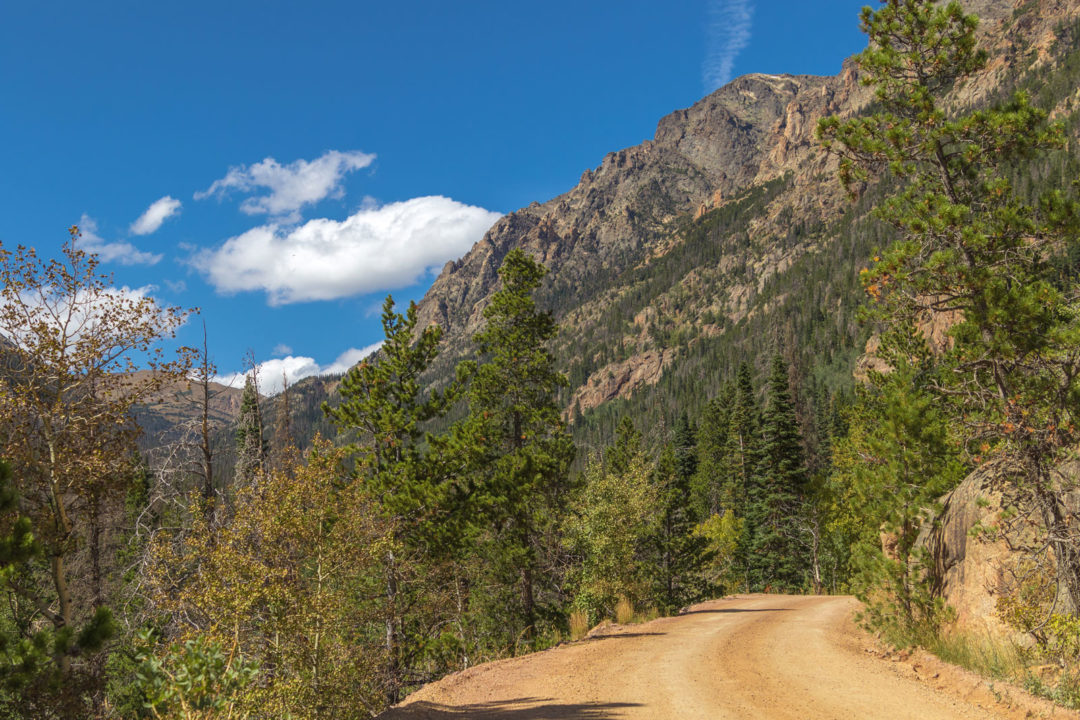 Instead Of: Driving Trail Ridge Road
Why Not: Strap into an off-road vehicle and adventure in the wild
ATV/UTV rentals are available at a number of shops around town, including the aptly-named Estes Park ATV Rentals. After short safety overviews, you can head out and explore the surrounding area without worry about being too close to others. We're fans of the Bunce School trail system, an ideal spot for a half-day adventure with routes for all skill levels. If you want a break from driving, Green Jeep Tours has you covered.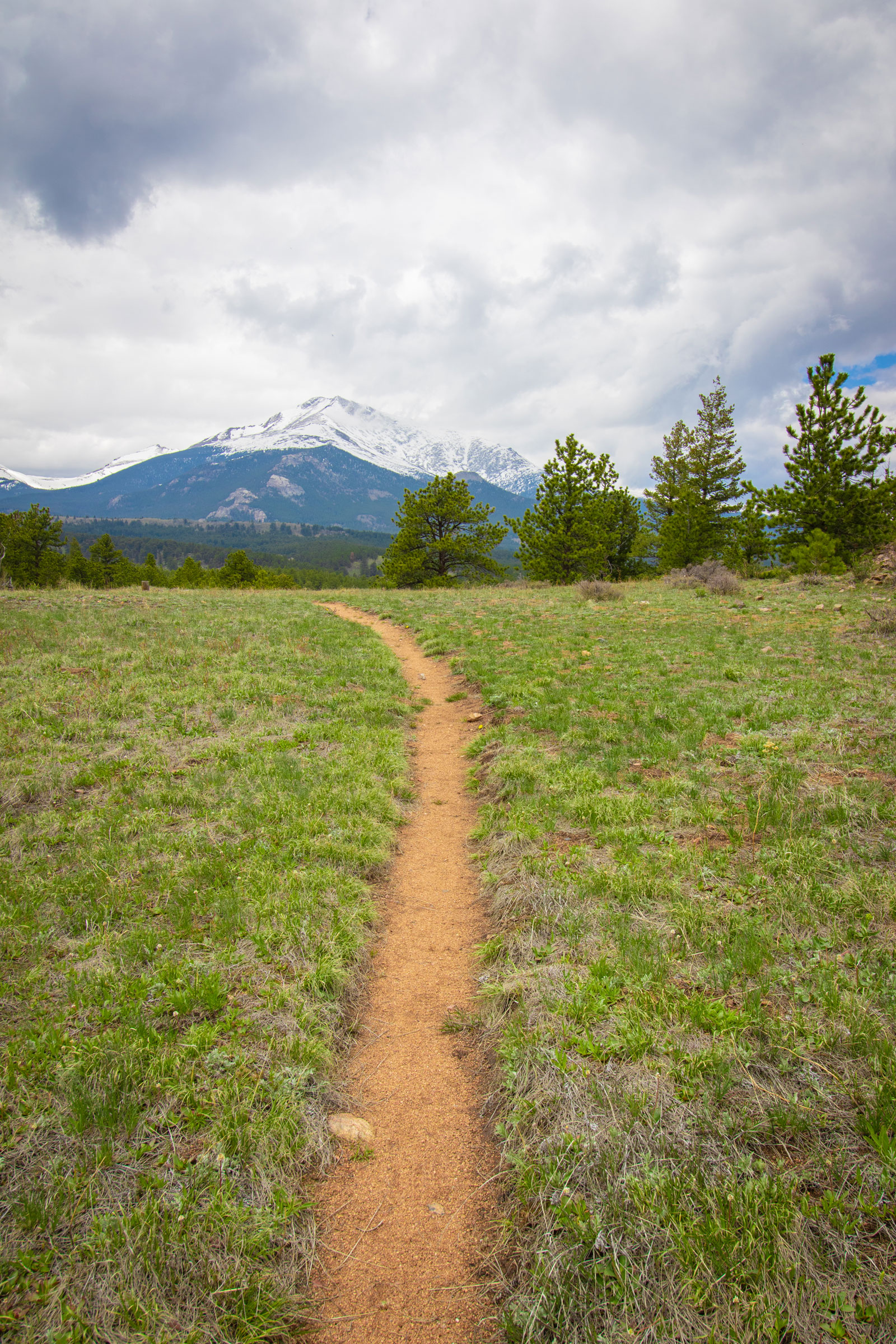 Instead Of: Leaving the mountain bike in the garage at home
Why Not: Link up with a friend to ride the singletrack around Estes.
Hermit Park Open Space is your best bet because four of its five trails are open to bikers; the Limber Pine Trail offer 5.1 miles of flowy dirt and technical features. Hall Ranch is officially in Boulder County, but it takes less than 30 minutes to reach its intermediate to advanced trails. Pick up speed on the relatively short but well-tended routes as you roll across sandstone buttes and grassland. Or, for a more exploratory ride, call or stop into Estes Park Mountain Shop to get locals' recommendations on not-always-named trails, many of which you'll find in the backcountry around Crosier Mountain. (Because much of the land surrounding Estes Park is either national forest or national park—or even private—land, getting around on two wheels can be a little complicated, which is why we suggest asking the experts.)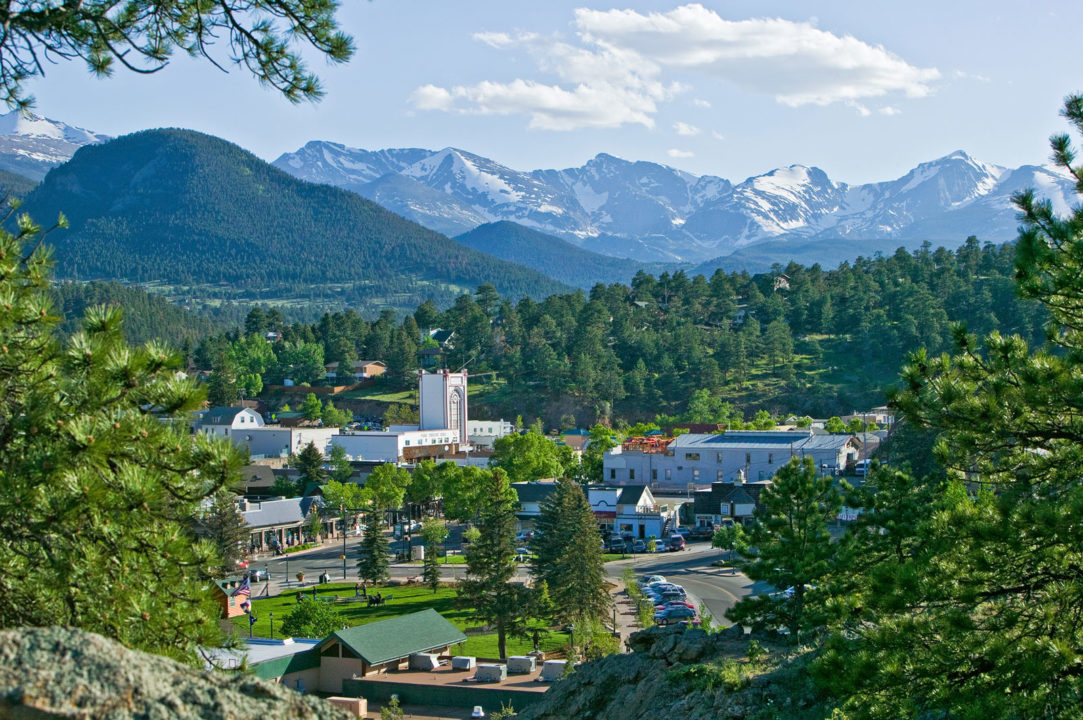 Instead Of: Packing a picnic from home
Why Not: Enjoy a meal in the fresh air at a local restaurant
In mid-June, Estes Park launched "Embrace the Views," a town-wide initiative that allows restaurants—and retailers—to extend their reach into the public right-of-way between 7 a.m. and 10 p.m. In other words, parking spaces or private parking lots can be converted into open-air dining, drinking, and shopping spaces. We recommend any spots with views overlooking the Big Thompson River. Don't forget the sunscreen!
Instead Of: Stuffing yourself with homemade saltwater taffy
Why Not: Fill up on fresh air with a few hours of golf.
Just kidding—you should definitely pick up some taffy while you're here. It's one of the highlights of any visit to Estes Park! But you can still work up an appetite first by playing the 18-hole golf course on the southeast edge of town. The views are incredible, and it's likely you'll spot some wildlife as you play.
What you need to know about COVID-19 and travel to Estes Park: Restaurants, stores, and accommodations are all open, and everyone is required to wear a face covering inside shops and upon entering restaurants (you can remove your mask to eat and drink, of course). Rocky Mountain National Park's phased reopening currently includes a timed entry system that allows 4,800 vehicles in per day; reservations are available through recreation.gov. Note: The park's hiker shuttle is not currently operating and only 15 passengers are permitted on the Bear Lake Corridor bus at a time. Read more about Estes Park's safety response and find up-to-date information here.