Three Ways To Experience The 43rd Denver Film Fest Under The Stars At Red Rocks
An exclusive drive-in experience.
There is hardly anything more quintessential-Colorado than spending an evening under the stars at Red Rocks. The iconic landmark has been home to an astounding number of annual must-see events, even adapting to new limitations this year to ensure that the show goes on. It's no surprise that a venue so adept at creating one-of-a-kind experiences has found creative ways to sustain its programming. One of the more unique programs to emerge this year is a reimagined drive-in movie theater version of the summertime favorite Film on the Rocks, which transitioned cult classics from the amphitheatre to a state-of-the-art LED screen in one of its adjacent lots. Now that the series has concluded, Red Rocks has once again partnered with Denver Film, the non-profit that organizes both Film on the Rocks and the Denver Film Festival, to host the first-ever drive-in screenings of new festival movies.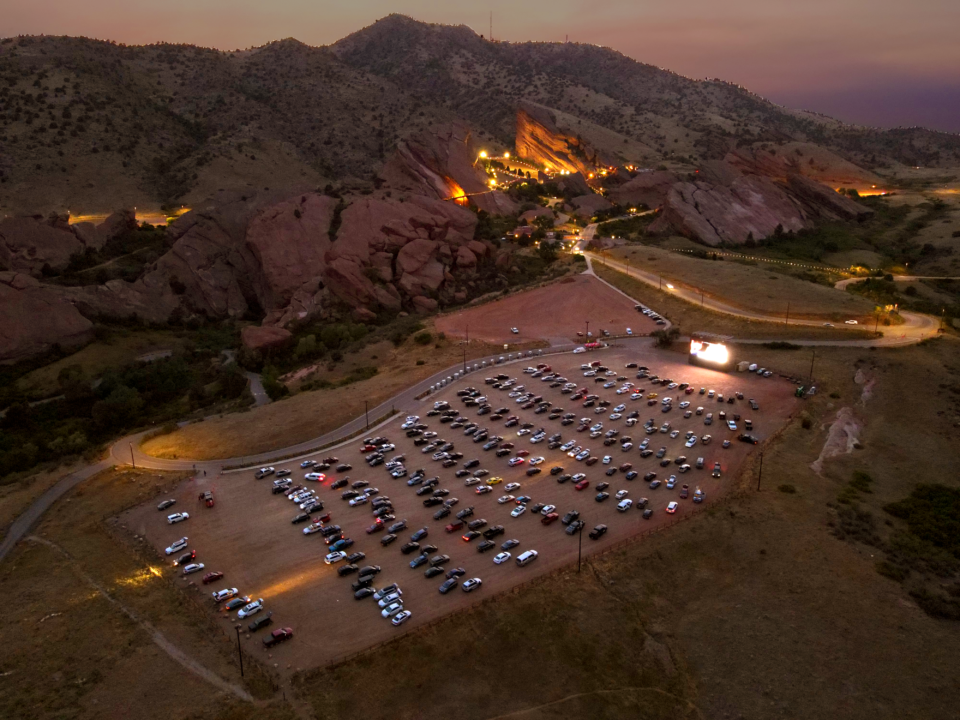 The Denver Film Festival, now in its 43rd year, is also leveraging its creative prowess to adapt programming, expanding the reach of this year's program by giving everyone across Colorado the opportunity to stream festival selections at home. The announcement of drive-in screenings at Red Rocks just helps elevate the film festival experience to another level.
"I can't think of a better, more appropriate way to experience all three of these films — and NOMADLAND in particular — than in your car, surrounded by beautiful Western vistas," says longtime Denver Film Fest director Britta Erickson.
Let's take a look at the three highly anticipated movies playing at DFF at Red Rocks.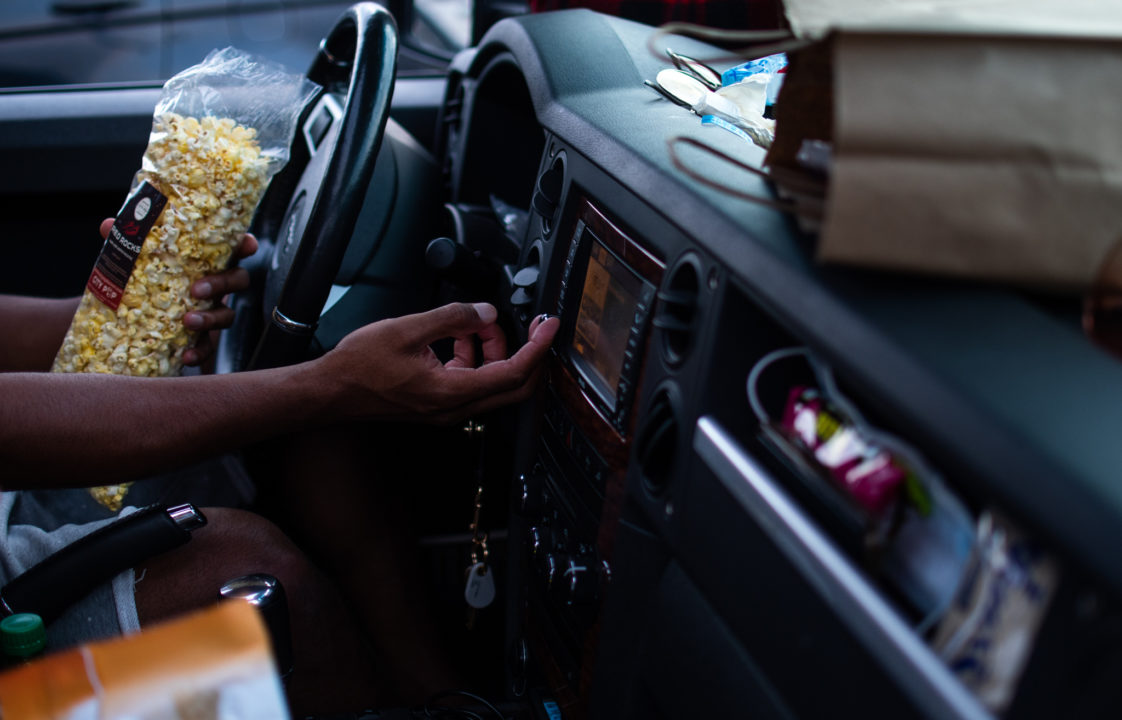 A ROAD MOVIE FOR OUR TIMES
DFF at Red Rocks kicks off on October 22 with the Opening Night presentation of NOMADLAND, directed by Chloé Zhao. The movie stars Frances McDormand (Fargo, Three Billboards Outside Ebbing, Missouri) and is already picking up audience awards at other festivals like New York and Toronto, notably winning the coveted Golden Lion award when it premiered at the Venice Film Festival earlier this year.
WHAT'S IT ABOUT?
Following the economic collapse of a company town in rural Nevada, Fern (Frances McDormand) packs her van and sets off on the road exploring a life outside of conventional society as a modern-day nomad. The third feature film from director Chloé Zhao, Nomadland features real nomads Linda May, Swankie and Bob Wells as Fern's mentors and comrades in her exploration through the vast landscape of the American West.
TAKE IT FROM THE DIRECTOR
"I've always been deeply drawn to the open road, an idea I find to be quintessentially American; the endless search for what's beyond the horizon. I tried to capture a glimpse of it in this movie, knowing it's not possible to truly describe the American road to another person. One has to discover it on its own."
This is the most popular of the three movies, so don't sleep on buying tickets.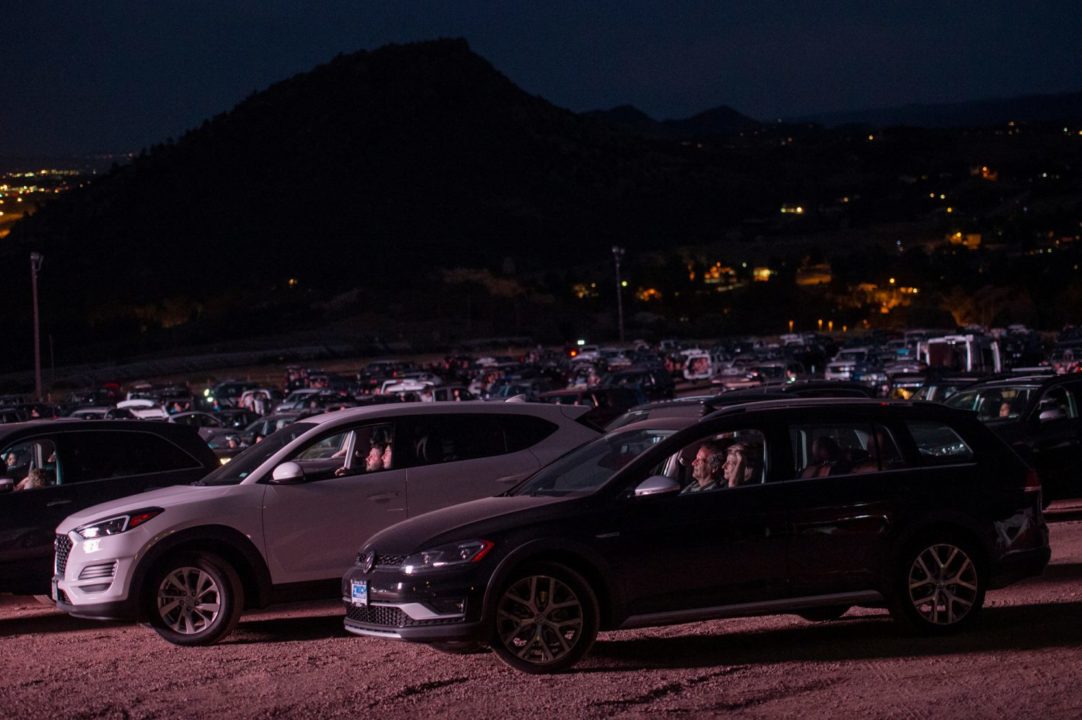 THE WILL TO LIVE
The second drive-in night arrives on October 24 with the Centerpiece presentation of NINE DAYS, a contemplative movie by award winning Brazilian director Edson Oda. The movie stars Winston Duke (Us, Black Panther) and is Oda's first feature film after a rather successful career producing short films.
WHAT'S IT ABOUT?
Will (Winston Duke) spends his days in a remote outpost watching the live Point of View (POV) on TV's of people going about their lives, until one subject perishes, leaving a vacancy for a new life on earth. Soon, several candidates — unborn souls — arrive at Will's to undergo tests determining their fitness, facing oblivion when they are deemed unsuitable. But Will soon faces his own existential challenge in the form of free-spirited Emma (Zazie Beetz), a candidate who is not like the others, forcing him to turn within and reckon with his own tumultuous past. Fueled by unexpected power, he discovers a bold new path forward in his own life.
Making his feature-film debut after a series of highly acclaimed and award-winning short films and music videos, Brazilian- born writer-director Edson Oda delivers a heartfelt and meditative vision of human souls in limbo, aching to be born against unimaginable odds, yet hindered by forces beyond their will…
WHAT ARE THE PROS SAYING?
"One of the more striking directorial debuts of recent years."
– Todd McCarthy, THE HOLLYWOOD REPORTER
"Nine Days is that rare work of art that invites you to reconsider your entire worldview."
– Peter Debruge, VARIETY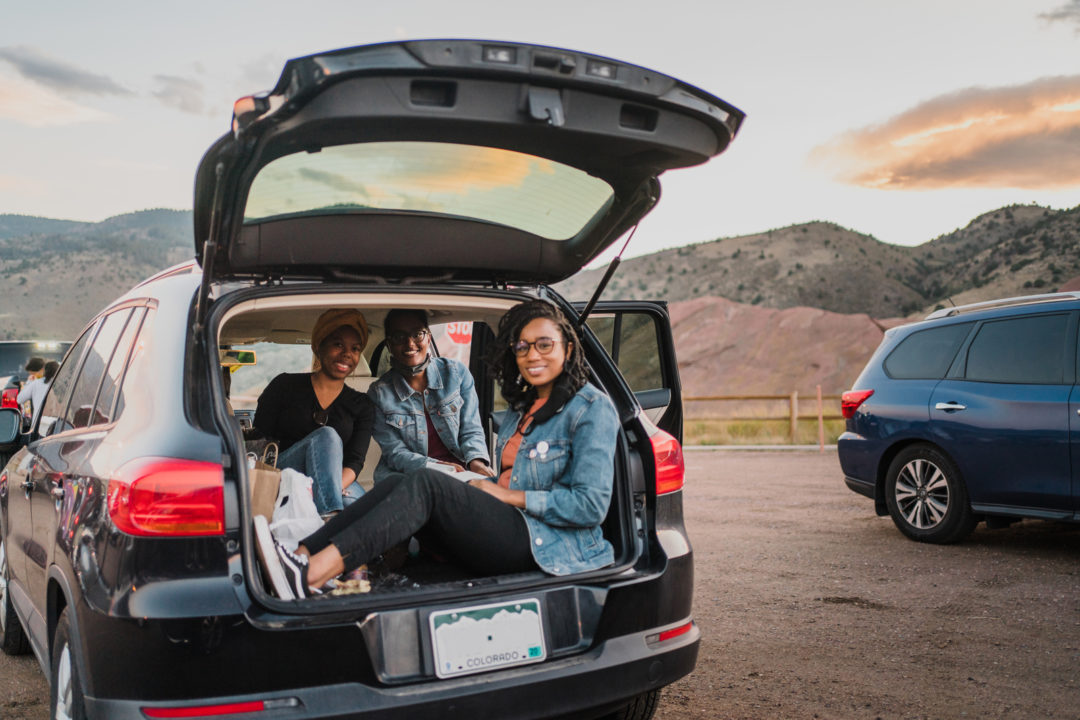 A MASTERCLASS IN BEING YOUR TRUE SELF
The third and final drive-in screening takes place on October 29 with the Big Night presentation of AMMONITE, starring Kate Winslet and Saoirse Ronan. Director Francis Lee calls it an imagined, respectful snapshot of acclaimed self-taught paleontologist Mary Anning.
WHAT'S IT ABOUT?
In the 1840s, acclaimed self-taught paleontologist Mary Anning works alone on the wild and brutal Southern English coastline of Lyme Regis. The days of her famed discoveries behind her, she now hunts for common fossils to sell to rich tourists to support herself and her ailing widowed mother. When one such tourist, Roderick Murchison, arrives in Lyme on the first leg of a European tour, he entrusts Mary with the care of his young wife Charlotte, who is recuperating from a personal tragedy. Mary, whose life is a daily struggle on the poverty line, cannot afford to turn him down but, proud and relentlessly passionate about her work, she clashes with her unwanted guest. They are two women from utterly different worlds.
Yet despite the chasm between their social spheres and personalities, Mary and Charlotte discover they can each offer what the other has been searching for: the realisation that they are not alone. It is the beginning of a passionate and all-consuming love affair that will defy all social bounds and alter the course of both lives irrevocably.
WHAT DOES KATE WINSLET SAY?
"Being authentically true to yourself and using your voice to be who you want to be is more important than anything else in this world. That's what I hope audiences take away – along with a good deal of knowledge about Mary Anning, because she's one hell of a lady."
The Denver Film Festival has once again found a creative way to shine a light on the year's best movies, at the most recognizable venue in the state. The only question is, which one will you watch?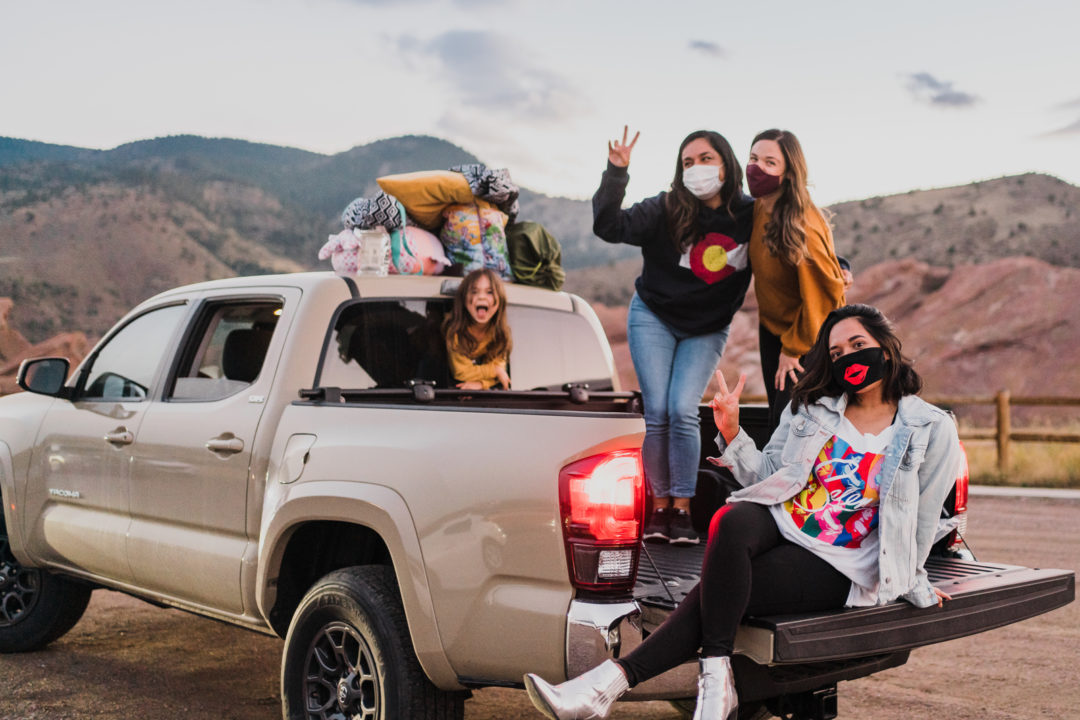 Enjoy the show!