The Perfect Tequila for Any Occasion
When it comes to tequila, quality matters. Founded in 2018 in Steamboat Springs, CO, Dano's Tequila is handmade from start to finish in a fourth-generation, female-owned distillery in the heart of Tequila, Jalisco, Mexico. The ultra-premium, 100% agave tequilas contain no additives and are unbelievably smooth, making them perfect for sipping or for cocktails. The Dano's portfolio features four award-winning expressions, including the original Pineapple & Jalapeño infusion as well as Blanco, Reposado, and Añejo.
The idea for Dano's Tequila was born when Danny "Dano" Thompson began infusing tequila with fresh pineapple and jalapeño for friends and family and gained a local following in his hometown of Steamboat Springs. Friend turned Dano's Tequila co-founder and CEO Chris Timmerman knew this unique fresh fruit tequila infusion was something special, and they started building a brand around Dano's signature infusion. Dano and Chris journeyed to Mexico, where they had the great fortune of meeting Silvia Reyes, who had just inherited the second oldest tequila distillery in the world from her great-grandfather, making her a fourth-generation craft tequila distiller. They made a deal to partner with the Reyes family — who have been hand crafting tequila in their small, family run distillery in Tequila, Jalisco since 1840 —and start producing Dano's Tequila.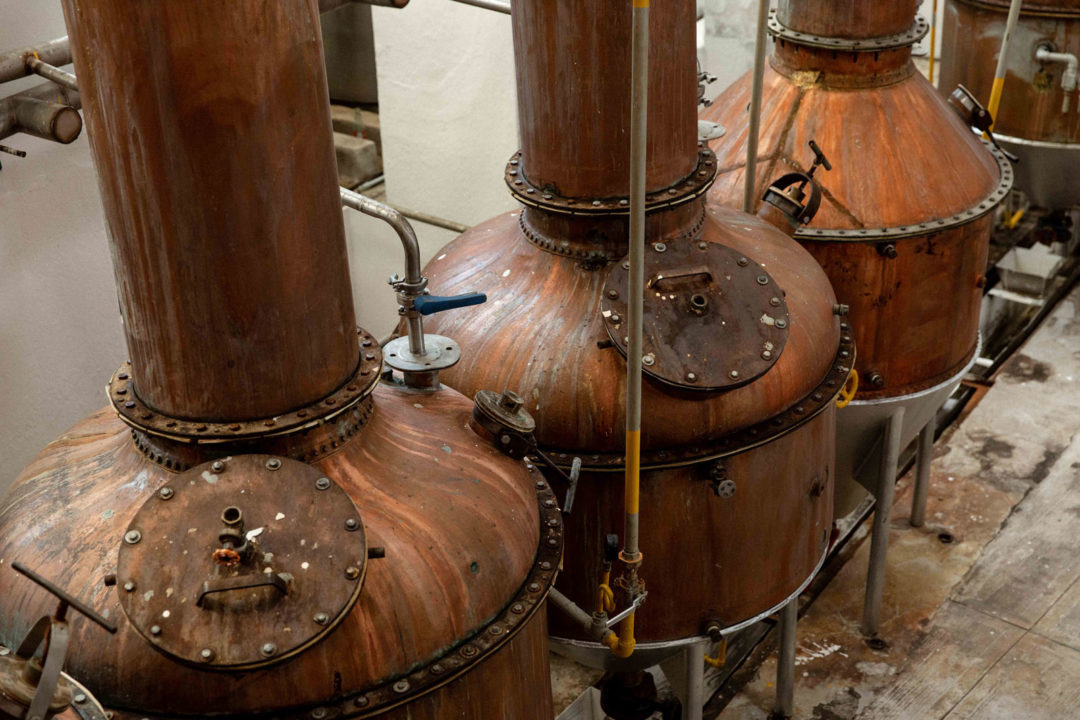 The 2nd oldest tequila distillery in the world, Hacienda De Reyes has been dedicated to producing tequila using the same traditional and authentic methods that have been in place since its founding in 1840. The distillery uses blue weber agave plants, allowing them to reach full maturation and peak ripeness before harvesting. From there, the agave is roasted in the Hacienda's 180 year old hornos (ovens) and then allowed to ferment completely naturally using the open fermentation process. Though this takes longer, it maintains the exquisite flavor profile of the agave. The tequila is then distilled twice in antique, handmade copper pot stills. Unlike other distilleries that age their tequila in previously used whiskey barrels, Dano's uses 100% new virgin white oak barrels charred to level four (the highest level for liquor barrels, providing the most flavor and color) to age Dano's Reposado for 9 months and Dano's Añejo for 18 months. This dedication to time-honored traditions makes Dano's Tequila one of the cleanest and most authentic tequilas on the market. Since partnering with Dano's, Hacienda De Reyes has grown from a team of three original employees to over 70, providing health benefits to all, and is being fully restored and updated. Dano's Tequila has quickly become a top-ranking tequila brand, winning honors at every spirits competition it's entered and countless awards for each bottle in the portfolio. Notable awards include:
Double Gold at the 2020 SIP Awards International Spirits Competition for the Pineapple Jalapeño infused Tequila. The SIP Awards is the only internationally recognized consumer judging spirits competition. Catering to the opinions and palates of the discerning public, the SIP Awards presents a unique spirit judging competition, unaffected by industry bias.
Best Añejo at the 2020 San Francisco World Spirits Competition. The San Francisco World Spirits Competition assesses hundreds of entrants from around the world annually, with tastings involving panels of expert judges selected each year from the spirits industry including mixologists, spirits buyers, and media from across the United States.
Gold at the 2020 SIP Awards International Spirits Competition for the Blanco Tequila
Gold at the WSWA Tasting Competition for the Reposado Tequila. The Wine & Spirits Wholesalers of America (WSWA) Convention is the premier event where distributors seek out new and exciting beverage products, meet with existing partners and look for services to enhance internal operations.
Gold Medal in the 2019 Wine & Spirits Wholesalers of America (WSWA) Tasting Competition
"Dano's Tequila is made with a passion that begins at the distillery in Mexico and carries all the way to our home base in the United States. We take the very best ingredients and production methods to create tequila that will exceed the expectations of even the most discerning consumer. We are confident we've found the recipe for success," says Chris Timmerman, CEO of Dano's Tequila.
Head to your local store or purchase online at danostequila.com, grab one of each bottle and dive into your own tequila or cocktail tasting at home.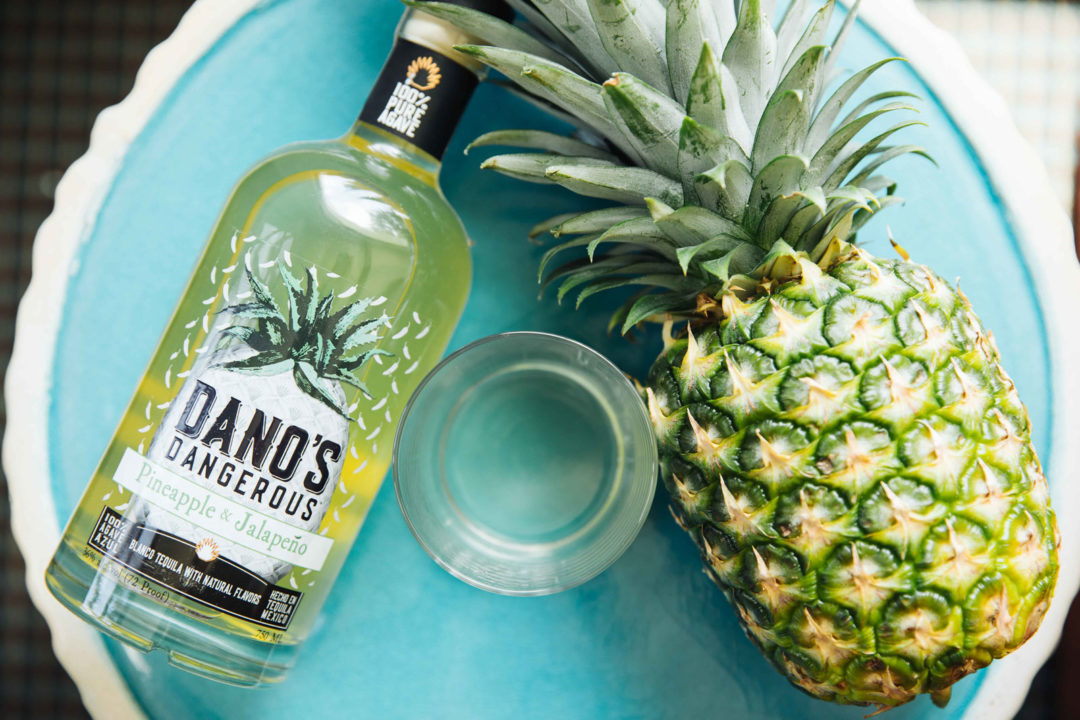 Pineapple & Jalapeño Infusion: This infusion adds the perfect amount of sweet and spicy to any cocktail. The best part? It's made with fresh fruit and contains no additives or artificial flavors. This infusion is the star of Dano's signature Spicy Margarita – simply mix 2 oz. Dano's Pineapple & Jalapeño with 1 oz. cointreau and 1 oz. lime juice and pour over ice. Garnish with a sugar/salt mix on the rim.
Blanco: The taste of this 100% agave tequila is sweet and crisp with hints of vanilla and coconut, perfect for sipping or mixing. Dano's Blanco will shine at your next margarita night. Or, if you're counting calories, try the Dano's Spritzer – mix 2 oz. Dano's Blanco with 4 oz. club soda and .25 oz. of lime juice. Pour over ice and garnish with a cucumber slice and a sprig of mint.
Reposado: Winner of the gold medal at the 2020 San Francisco World Spirits Competition, this reposado's aroma is a mixture of gently toasted agave with a taste of almond and vanilla, ending with a soft oak flavor. The reposado is sippable on its own, but also makes the perfect Agave Maria – Dano's twist on the classic Bloody Mary. Mix 2 oz. Dano's Reposado with 6 oz. tomato juice and add horseradish, salt, pepper, Cholula, worcestershire, and jalapeño olive juice to taste. Shake and pour over ice. Garnish with celery, lime and olives.
Añejo: Winner of "Best in Class Añejo" at the 2020 San Francisco World Spirits Competition, this tequila has a rich amber color derived from aging 18 months in virgin white oak barrels. Best enjoyed neat.
For Dano's Tequila, it's what's inside that counts. Hard work and care go into every Dano's bottle produced at Hacienda de Reyes- Mexico's second oldest distillery since 1840. For more information on Dano's Tequila and to purchase today, visit danostequila.com or follow on Instagram @danostequila.