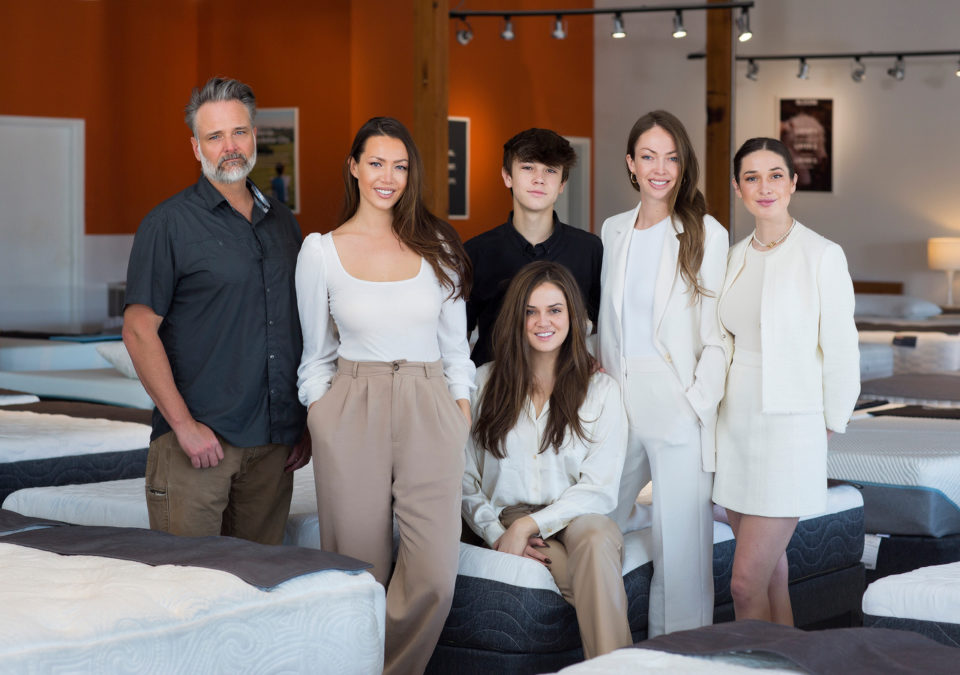 Urban Mattress
"Over the top customer service happens when you know the people you're taking care of are your neighbors." With two bright and spacious local showrooms and 5 more nationwide, you would never guess that in 1989 a converted gas station off of I-25 and 58th avenue and $5,000 cash is where the company got its roots.
At the age of 19, Billy Williams arrived in Denver with only the knowledge passed down from his father, a mattress tradesman as well, and a young entrepreneur's grit. Now, over 30 years later, Urban Mattress has become one of the leading innovators in sleep. Designing and manufacturing all products here in Colorado, and white glove delivery all across the front range, the core of Urban Mattress comes from the structure of being a family business. There is a strong sense of pride and tradition in the company, and it carries through to their products.
When you walk into Urban Mattress, you will be greeted by Billy, one of his daughters, or his youngest son, William. There is an easy, comfortable, and calm energy in the atmosphere that sets the store apart. The commission driven salesman that you will find at most stores is nowhere in sight. Instead, the company is family owned and operated, so from the consultation process in the showroom, to the caring and careful delivery team, the service is exceptional.
"This company is our legacy. Every day when we get to demonstrate what our Dad has worked for and created, we feel like we are a part of something special. Great products and an important story of hard work, passion and success. It is our job to carry that commitment and honesty through to every customer we meet. Our goal is perfection. We're almost there."
Denver
(303) 953-2992
1485 S. Colorado Boulevard, Suite 400
Denver, CO 80222
Boulder
(303) 440-0288
2830 Arapahoe Avenue
Boulder, CO 80303