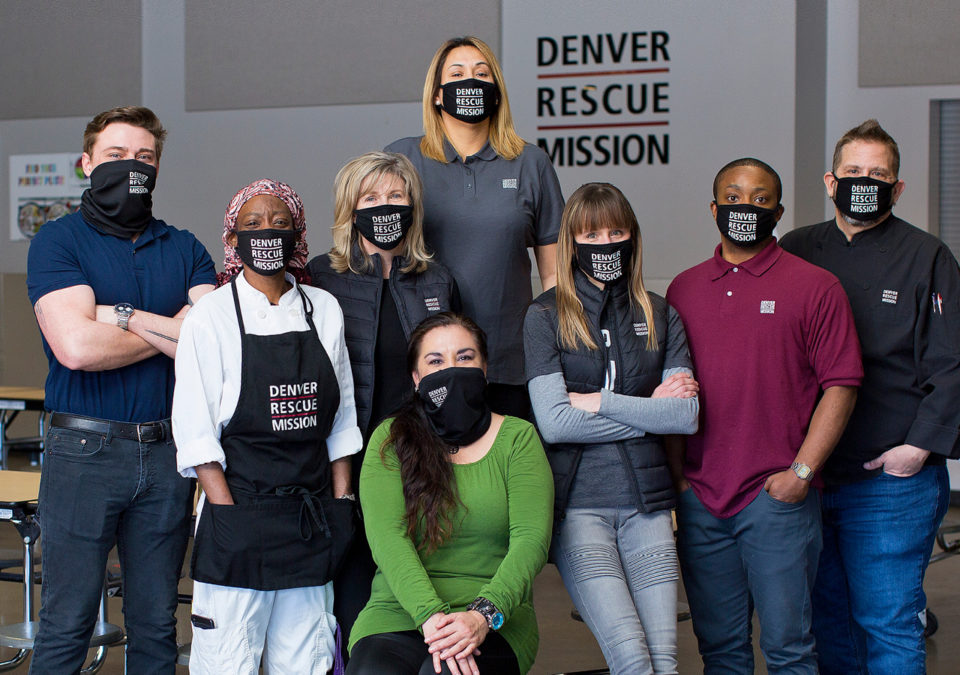 The Faces of Serving Others: Denver Rescue Mission Front Line Staff
At Denver Rescue Mission, we know the challenges of homelessness run deeper than simply needing to "get a job." Experiencing homelessness often means feeling hopeless, and it's a daily struggle just to survive. This has been especially true over the past year as the need for the Mission's services— emergency services, rehabilitation, transitional programs and community outreach—has dramatically increased due to COVID-19. We've grown during the pandemic to keep up with the needs of Denver's most vulnerable.
In 2020-2021, the Mission provided 815,516 meals and 322,027 nights of shelter, graduated 82 men from the New Life Program and much, much more.
Our job at the Mission is to remind our guests that they are loved, they are not forgotten and there is hope. It's what we do. It's our passion. And thanks to the support of our caring Denver community, we've been serving with gratitude for 130 years.
(303) 297-1815 
6100 Smith Road, Denver, CO 80216
denverrescuemission.org