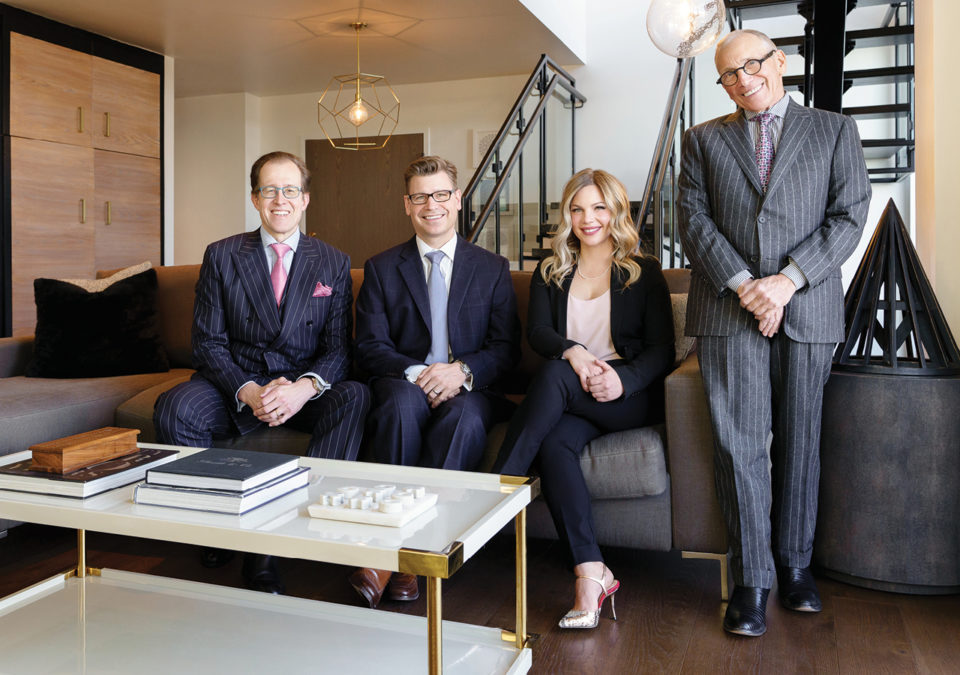 The Faces of World Class Plastic Surgery
Grossman Capraro Plastic Surgery
It's art. It's science. It's the perfect blend of both that creates the most beautiful results. It's what makes Grossman | Capraro Plastic Surgery Denver's most elite plastic surgery center. With an invaluable commitment to their patients, Dr. John A. Grossman, Dr. Philippe A. Capraro, Dr. Matthew B. Baker and Dr. Teresa C. Cunningham are four of the most sought after plastic surgeons in the United States.
Dr. Grossman has dedicated his career to the art of plastic surgery, earning him a reputation as one of the most distinguished plastic surgeons in the world. High profile patients from every corner of the globe, including celebrities, foreign heads-of-state, and royalty travel to have their plastic surgery procedure performed by Dr. Grossman.
Dr. Capraro is one of the most sought-after educators, researchers, speakers, and surgeons in plastic surgery. His proficiency at all forms of aesthetic surgery has been acknowledged both nationally and internationally. He has been published in some of the most notable plastic surgery journals in the world.
Dr. Baker is committed to providing his patients with customized and compassionate care. He has published extensively on a variety of medical issues and brings a wealth of expertise in aesthetic surgery over his near two decades in practice.
Dr. Cunningham believes in feeling whole and she uses plastic surgery as a tool to help her patients achieve their goals. As a highly educated and accomplished plastic surgeon, Dr. Cunningham has been a perfect complement to the current culture and personalities of our three esteemed board-certified plastic surgeons. She is a well-rounded contributor in the plastic surgery field, a published author and presenter at various regional and national plastic surgery meetings.
Each of these surgeons possess an innate ability to recognize natural beauty. They take the time to listen to every unique patient's needs and desires, and properly set realistic expectations to achieve the most beautiful results.
4600 Hale Parkway
Suite 100
Denver, CO 80220
(303) 320-5566
8088 E. Union Avenue
Suite 200
Greenwood Village, CO 80237
(303) 791-3557