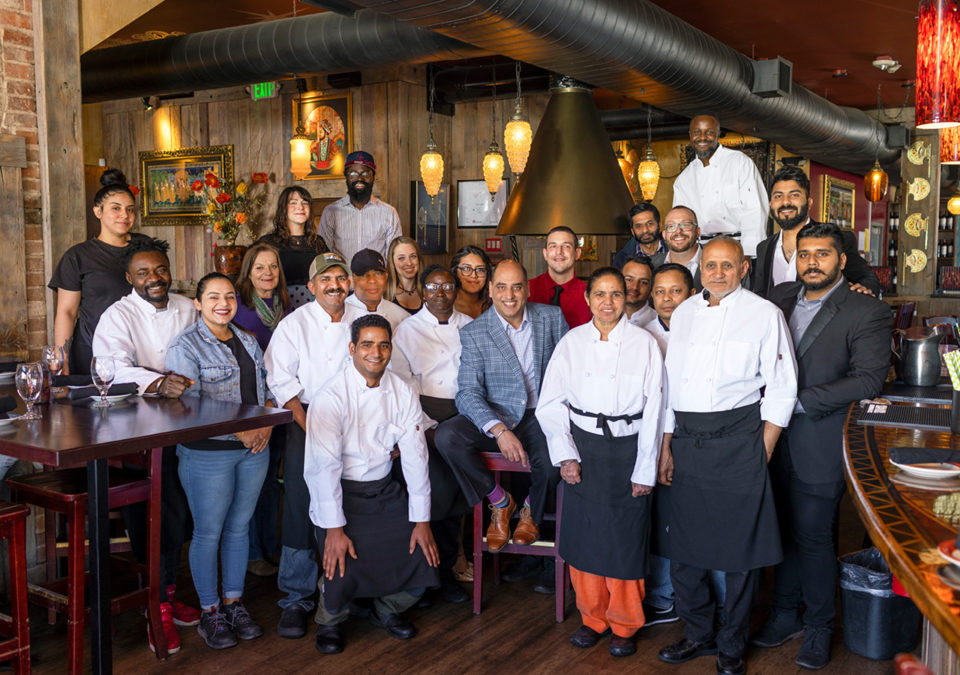 The Faces of Indian Cuisine: Little India
Simeran  Baidwan moved to Denver, CO at an early age with his family. Simeran has always had a passion for work. His dream was to bring the vibrant, exotic taste and culture of India to his community. He was able to fulfill those dreams and open Little India Restaurant in 1998… and the rest is history.
Little India has been serving up authentic, fine Indian cuisine that has not only been showered with critical acclaim, but also by awards too numerous to count. From the minute you step inside and take in the wonderful décor and ambiance—which features genuine Indian art and music—you know you're in for a special meal, as well as experience. From their signature curries to traditional dishes, to modern twists on classic favorites, there really is something for everyone to indulge and enjoy at this exotic eatery. There are currently four locations, one on South Downing St, the Original on 6th. Ave., third in the beautiful heart of the West Highlands and the fourth location is in the Central Park Neighborhood with a warming and comforting atmosphere.
Over the years, Simeran has said his success is based on three main ingredients, and those are as follows. Fresh and quality ingredients: Our recipes utilize only the finest and freshest ingredients. Good ingredients are the heart and soul of every dish and we never compromise on quality. Experienced and good people: Our chefs began their careers in northern India and have mastered the art of cooking authentic Indian cuisine for our clients. Excellent and welcoming service: Our customers are our top priority, and we treat each one as if they are our only customer. Indian tradition is to treat each guest as if they are a living god, and we are committed to treating all of our guests to a heavenly experience.
Simeran Baidwan, Little India
330 E. 6th Ave. | 2390 S. Downing St. | 3496 W. 32nd Ave. | 7352 29th Ave.
littleindiaofdenver.com