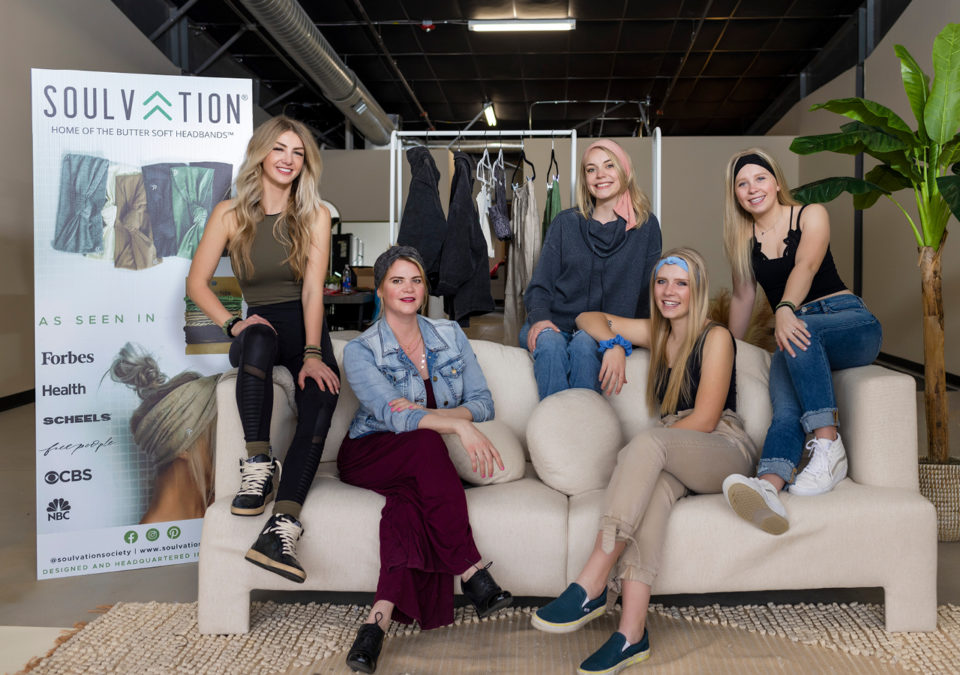 The Faces of Hair Accessories: Soulvation
Soulvation is a women's hair accessories brand that specializes in buttery soft headbands and unique hair ties. What first began with $300 and a sewing machine in 2019 with their founder, Leah Kay, has snowballed into a multi-million dollar brand and one of the fastest growing companies in Colorado in 2021. Soulvation hair accessories provides women with comfortable products to make getting ready in the morning faster and easier as well as providing products that are functional. Their products are sold online (www.soulvationsociety.com) and also sold through Free People and Scheels locations across the country and also through small boutiques. Although they are mostly known for their superior hair accessories, they have also expanded into their own clothing line.
The Soulvation brand is an inspiration to many women-owned business start-ups as they have shown the success of taking a handmade product and turning it into an established brand recognized across the country. Leah Kay, founder and CEO of Soulvation, is also working on a collaborative NFT collection, called Funding Females, that will provide funding for female founders of small businesses. Only 2.3% of venture capital goes toward female entrepreneurs, and Leah wants to help make a difference through funding and business education for newer women in the entrepreneurship community that may not have the connections, capital, or experience to grow. A handful of Soulvation's hair accessories are featured in the exclusive 10,000 piece NFT drop.
(218) 329-5546
soulvationsociety.com