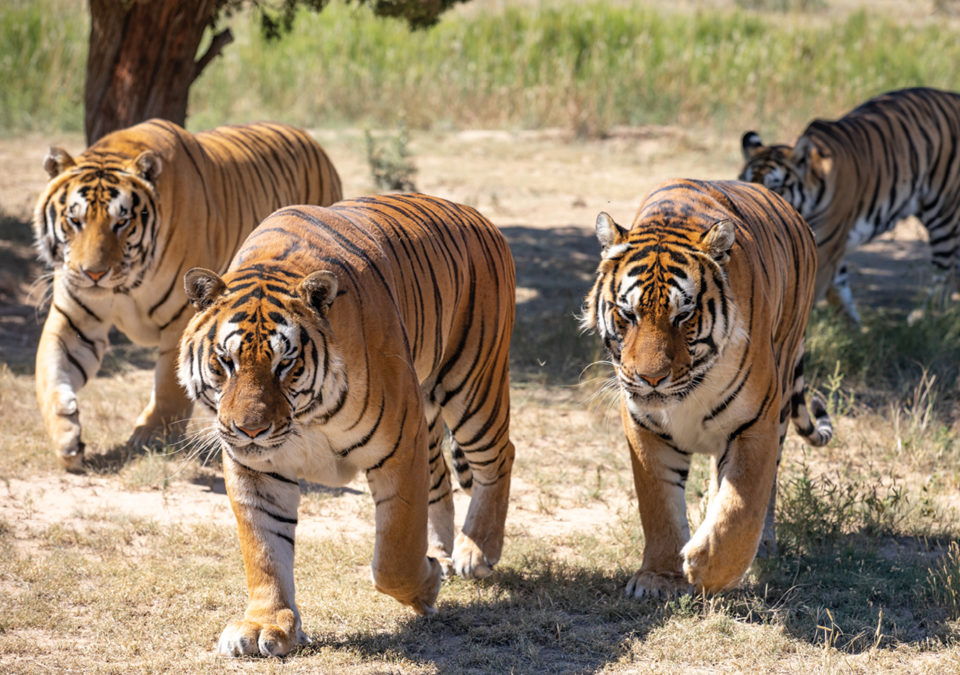 The Faces of Animal Rescue: The Wild Animal Sanctuary
Down in southern Colorado, Kingsly, Luxor, and Emory explore their massive habitat together at the 9,684 acre Wild Animal Refuge.
The Wild Animal Sanctuary, a Colorado 501(c)(3) non- profit located 30 miles outside of Denver, rescued these Tiger brothers in conjunction with the U.S. Department of Justice in the Summer of 2021 as part of the largest endangered species rescue operation ever carried out. Along with 68 other animals, this major raid occurred at Jeff and Lauren Lowe's "Tiger King" Park located in Thackerville, Oklahoma, as conditions at the facility continued to decline. To no surprise, Kingsly, Luxor, and Emory arrived at the Sanctuary with a variety of medical problems.
As the largest and oldest carnivore sanctuary in the world, The Wild Animal Sanctuary has over 42 years of experience in treating and rehabilitating captive wildlife. All of the 600+ current residents at the Sanctuary come from exploitative, neglectful, and abusive situations, with the vast majority of animals requiring medical intervention following a rescue. After undergoing a highly specialized rehabilitation process, these tiger brothers were introduced into a large acreage habitat at The Wild Animal Refuge—an extension property of The Wild Animal Sanctuary. Kingsly, Luxor, and Emory are often seen roaming across amazing natural landscapes together and now have a new life, a forever home, free from exploitation and abuse.
You can watch and learn more about their rescue operation by visiting TigerKingRescue.org.
(303) 536-0118
2999 County Road 53, Keenesburg, CO 80643