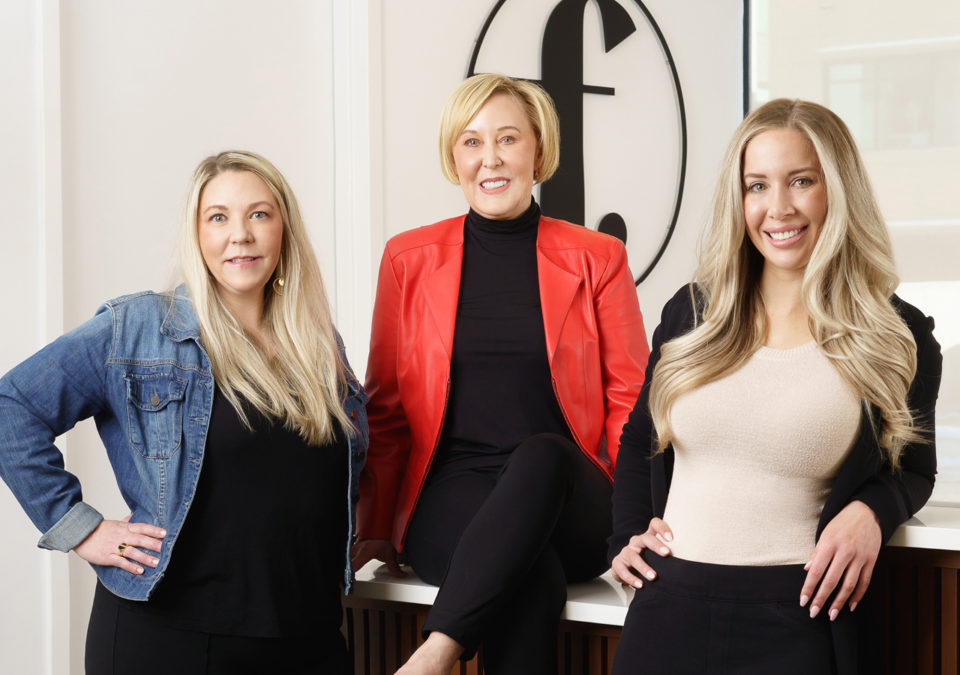 The Faces of 5-Star Aesthetics
Facial Aesthetics
Whether you're a Denver native, or you're new to the city, Facial Aesthetics is a name to learn if you're looking for an expert in injectables, skin care, or CoolSculpting. Since 1992, Denverites have been choosing this elite medical spa for their talented staff, exceptional care, and ability to provide beautiful results using medically guided skin care, and modern technology.
Meet the three dynamic women who manage Facial Aesthetics: Pamela Hill-Grossman, RN, CANS (Founder and CEO), Alysa Paul (COO) and Emily Murphy (Operations Manager). Pamela built her medical spas on four key pillars: education, skill, care and results, which quickly became the standard of excellence for Facial Aesthetics. Alysa and Emily echo and strengthen these values in their respective roles by supporting their staff and focusing on patient experience and safety. They don't take their long-standing reputation as Denver's premier medical spa for granted.
This impressive trio represents an entire team of providers and office staff who contribute to Facial Aesthetics' robust culture and sterling reputation. Their expertise in injectables, skin care, and CoolSculpting are conveniently offered at both locations. Consultations are complimentary. Online booking is available.
(303) 377-2868
220 Josephine St., Ste. 200, Denver, CO
(303) 791-1820
7447 E. Berry Ave., Ste. 160, Greenwood Village, CO