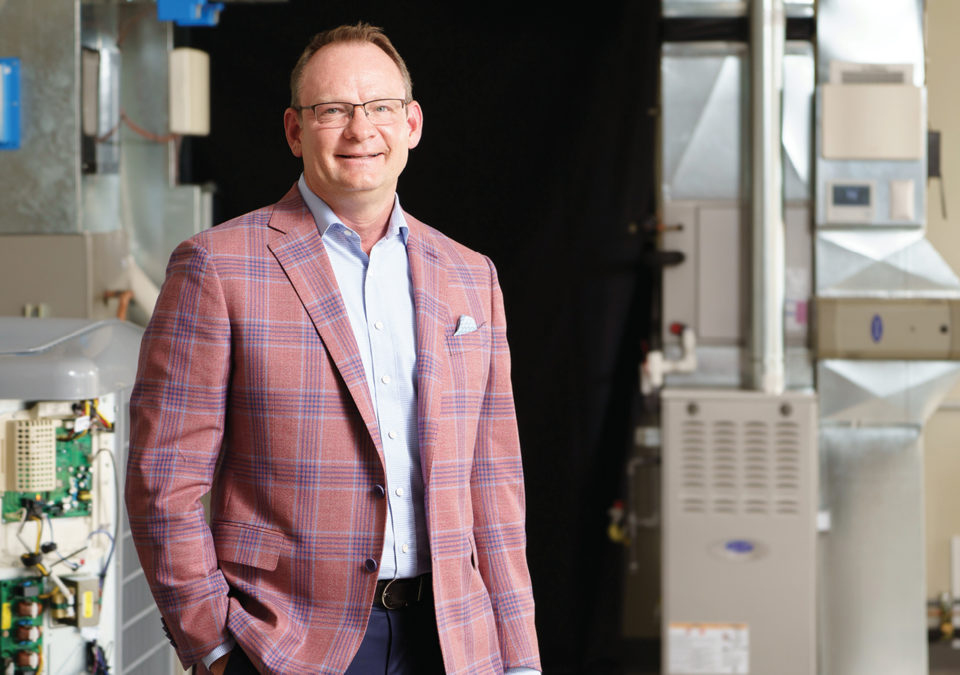 The Face of Clean Indoor Air
Tim Brooks, President of Lohmiller & Company
Since 1990, Lohmiller & Company has been supplying local contractors with heating and cooling equipment to keep people comfortable indoors no matter what each Colorado season brings.
For President Tim Brooks, navigating ever-changing seasons is not an issue. Having started his career as a part-time A/C delivery driver, Tim has held every type of position possible throughout his 35+ years in the industry. His depth of experience and personal objective to help individuals and companies achieve their goals has kept Lohmiller & Company at the forefront of indoor comfort needs.
"Today, comfort is not just temperature, it's the confidence of knowing we have clean air to breathe," says Brooks. "We have always been cautious about what we drink, but until recently, not conscious of what we're breathing. Indoor air pollution is a significant problem in most homes and buildings."
Always striving to be successful by doing good, Brooks states: "It is comforting to know that we have brought cleaner, healthier air to buildings of all shapes and sizes—from stadiums, to theatres, to homes. During these difficult times, we have been able to deliver piece of mind to thousands of individuals by giving them confidence that the indoor air they are breathing is safer."
It's the season to honor the "V" (ventilation) in HVAC. Tim's goal is to continue to create awareness that we are breathing polluted indoor air when we don't have to be. There are many Indoor Air Quality solutions for removing mold, bacteria, and pathogens from our air. There is an affordable option for any type of building or home.
(303) 825-4328
4800 Osage St. #100
Denver, CO 80221