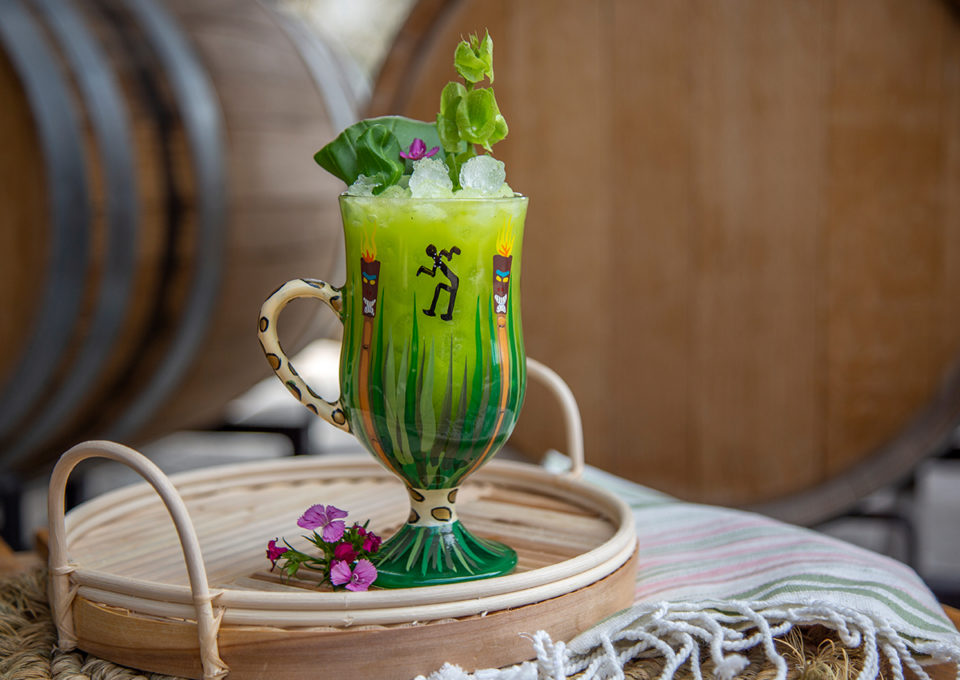 Breckenridge Spiced Rum isn't just for the holidays. Think tropical paradise.
INGREDIENTS
1 1/2 oz. Breckenridge Spiced Rum
2 oz. Perfect Puree's Thai Basil Black Pepper Puree
1 oz. Cream of Coconut
1/4 oz. Lime Juice
2 Drops Pandan Extract
Coconut Soda
INSTRUCTIONS
Shake the top 5 ingredients with ice. Strain and add crushed ice. Top with coconut soda.