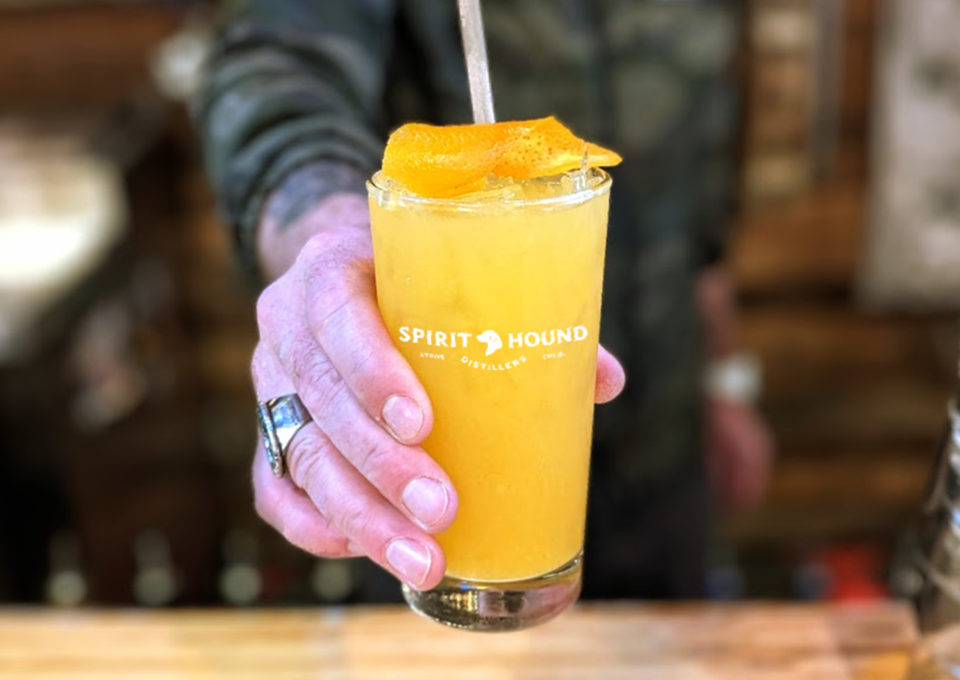 SPIRIT HOUND
The Sunny Side is—bright, light, and refreshing. It's the perfect addition to a summer brunch or an afternoon on the porch.
INGREDIENTS
1 ½ oz Spirit Hound Gin
1/2 oz Lavender Syrup*
1/2 dropper Orange Peel Bitters
3 oz Orange Juice
Large splash club soda to fill
Garnish: Orange Twist
*Lavender Syrup:
1/3 cup dried lavender flowers
4 cups hot water
4 cups sugar
Add hot water to lavender; stir and let rest for a couple of minutes.
Add sugar while water is still hot, stir to combine. Let sit overnight; strain flowers out the next day.
INSTRUCTIONS
Add ice to fill glass
Add all ingredients
Stir to combine
Garnish with an expressed orange peel