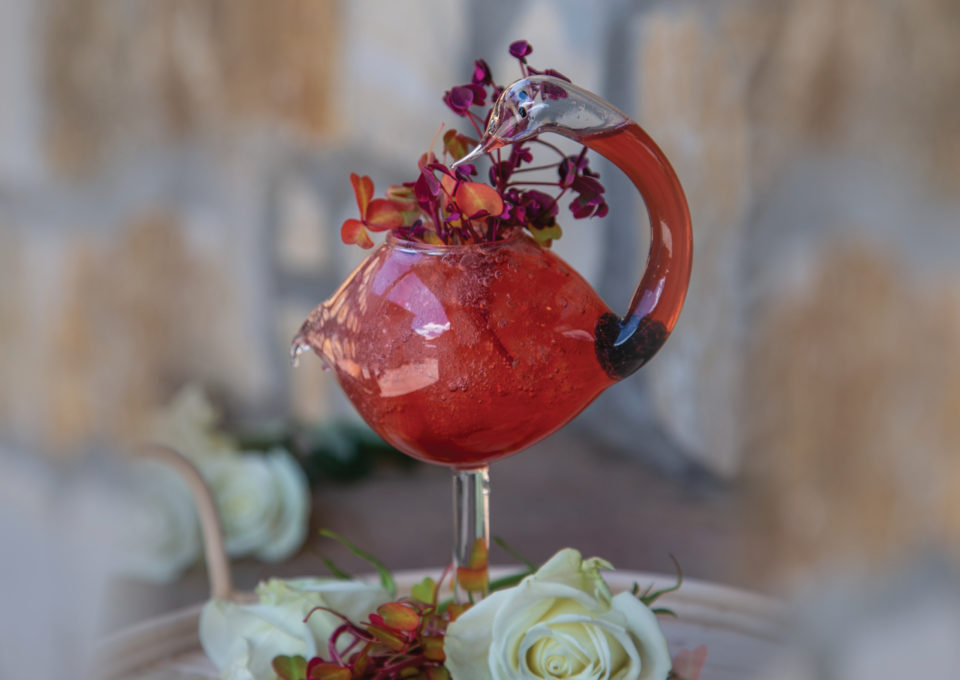 BRECKENRIDGE DISTILLERY
Summer is calling with this fresh blackberry and lavender Breckenridge Gin cocktail.
INGREDIENTS
1½ oz Breckenridge Gin
1½ oz Blackberry Lavender Shrub*
3/4 oz Fresh Lime Juice
Tonic
Garnish: Lucky Sorrel
*Blackberry Lavender Shrub:
Over medium heat add 1-½ cup water, 6 oz blackberries, 3 oz monk fruit sweetener, 2 oz blackberry balsamic vinegar and 2 oz Colorado honey. Muddle blackberries. Stir until sweetener is dissolved. Add 1 Tbsp dried lavender and stir. Turn off heat and let rest 10 minutes. Strain, bottle and refrigerate.
INSTRUCTIONS
Shake top 3 ingredients with ice
Strain over pebble ice
Top with tonic