Spirituous, A Celebration of International Women's Day
Spirituous is Gentleman Jack's national celebration of International Women's Day with the purpose of engaging and empowering women in their local communities.  Gentleman Jack intends to bring women together to recognize leaders in their respective fields including entrepreneurs, business executives, community influencers, social innovators and culture catalysts.
This event hosted at Charley Co. Work Community is to celebrate the incredible entrepreneurs of our community on International Women's Day. The panel discussion will be focused on why investing yourself is the best business decision you can make.
Please join us March 8th, at 10:30am at Isabel in The Source for brunch featuring cocktails from Gentleman Jack, with our panel discussions and breakout sessions following. Also, please dress professionally, as we will have a photographer available taking professional headshots. There is no cost to attend this event, however to support another generation of female leaders we will be accepting donations to Girls Inc. Please RSVP to GJWOMENSDAY.COM and we are excited to see you there!
Bryn Carter
Founder of Charley Co
Bryn is a Midwest girl through and through. Born and raised in Rockford, Illinois, Bryn is the younger of two children to her incredible parents Steve and Lisa. Growing up, Bryn's parents constantly encouraged her to 'do her own thing' and were firm believers in a good education but a non-traditional school sending her to schools that were based around Howard Gardner's 8-intelligences. Here, Bryn learned from an early age how to voice her opinion and experience the world. Bryn graduated from Hope College and moved to Australia for a year before deciding to land in Denver, Colorado in 2010 where she has been ever since. With a background in marketing and a masters in creative writing, Bryn has constantly found herself amongst creative minds and freelance workers. It was about a year ago in October that Bryn had her 'coming to Jesus' moment and realized she wanted to do meaningful work. When she sat down and wrote out what was important to her, two things kept appearing on her list: helping build community and bringing women together. It was then that she decided to open a women's community space that focuses on building women's personal and professional lives in an inviting space. Charley Co. is a space Bryn hopes will act as a safe space for women to come and know their work is admired, appreciated and encouraged. When she isn't living at Charley's, you can find Bryn hosting women's networking experiences called Safeword, spending time with her amazing friends or traveling with her man. Bryn is always excited to meet new people so feel free to drop her a line – bryn@charleycowork.com
Breakout with Bryn: Entrepreneurship and Investing in Yourself
Lizzie Costello
Owner & Creative Director Costello Productions
Formally trained in creative writing and rhetoric, Lizzie Costello turned her passion for storytelling and speechwriting into video creation. Her full-service video production company, Costello Productions, helps large companies, entrepreneurs and non-profits reach their goals by using the fundamentals of marketing and communications to guide content creation. In the two years Costello Productions has been in business, it has worked with such clients as Visit Denver, Children's Hospital Colorado, Bellco Credit Union, the Colorado Treasury, and Charley Co-Working. In her spare time, Lizzie loves to watch and discuss films, read, host dinner parties, and get outdoors, whether that's on the city streets or in the mountains.
Breakout with Lizzie: Top Video Marketing Questions Answered
Nicole BZ
Business Coach – Success Strategist
Nicole B-Z brings business expertise to creatives, and creative expertise to business. With a silly number of degrees, including an MBA, 20 years experience leading in the creative industries, and a COO title under her belt, business coaching was a natural evolution. In these roles, BZ spent every minute of her working life understanding the needs of the out-of-the-box-thinker, monetizing their unique processes, and specializing in success strategies. Since 2003, she founded, invested in, or directed over 35 businesses, currently owns 3 active enterprises, and continues to "nerd-out" on books, meditation, movement, and the mountains (she also loves alliteration).
Breakout with Nicole: Selling Without Feeling Sleezey
Hannah Moon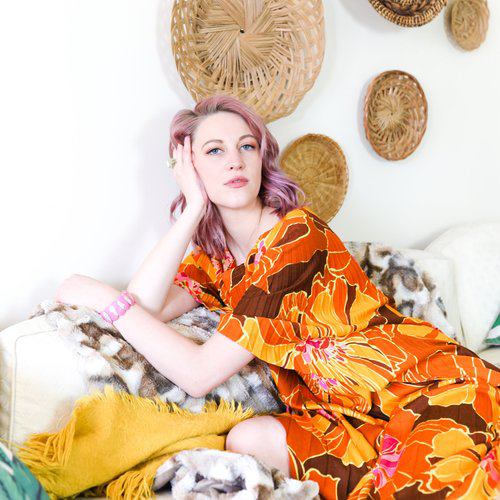 Wardrobe Stylist – Creative Director
Hannah Moon is a wardrobe stylist catering to the movers and shakers in Denver and virtually worldwide. She works with career-minded, goal-oriented women to level up their "presence" to achieve their goals and feel more confident while doing so. Through her program Brand Yourself with Style she helps alters the mindset of her students to see their wardrobe as a tool for success and no longer a point of anxiety that they struggle with each day. Hannah also is a lead tv and commercial stylist, styling the hosts of Daily Blast Live on seasons 1 & 2 and working with brands such as Marriott Luxury, American Financing, Finish Line and more.
Breakout with Hannah: Learn to Style Professionally
Meçla Soyer-Kaplan
Founder & Designer Slow Soul Life
After years of working in high-end fashion, Meçla opened her store Slow Soul Life to offer clothing that is fashionable and also ethically made. She hopes to inspire people to connect to the creative process behind how each piece is produced, whether it be from her own private label or from one of the other sustainable designers. Her goal is to continue to offer educational opportunities to create more awareness of slow fashion practices and how we can all make an impact.
Breakout with Meçla: Creating A More Sustainable Life