Meet Rugged Black, the Black-Owned Athleisure Brand Taking On Lululemon
The husband-wife founders created an athleisure brand focused on the rugged male athlete, not yoga soccer moms.
Let's be honest. Jeans are dead.
Accelerated by the pandemic, most jeans are gathering dust in men's closets. This trend has been happening for years for women. Long ago, women traded their uncomfortable denim for black stretchy pants.
What about men? Do men have a premium athleisure brand to call their own?
When you think of the $350B athleisure market, you think of one company – Lululemon Athletica. Valued at over $45B, Lululemon built a cult following with women.
Lululemon now has a new target…men.
Chasing this massive growth opportunity, can Lululemon convince men to buy their wife/girlfriend's brand?
No one will argue about the quality of Lululemon's clothes. The biggest problem men have about the brand? The cost.
Men did not have a viable alternative for premium but reasonably priced athleisure wear until now.
Enter Rugged Black.
During the pandemic, many office-dwelling men were forced to set up shop in their home office or kitchen table. Instead of slacks and jeans, men reached for gym shorts and joggers. Both options were sad and unflattering. 
This lack of a stylish, comfortable option led Rugged Black's founders, Matt and Allison Addison, to create Rugged Black.
There were only two options for premium men's athleisure wear:
Overpriced
Underperforming
"You either had to settle for cheap baggy MC Hammer pants or pay $128 for a pair of sweatpants from Lululemon," says Addison. "That's why my wife and I started Rugged Black –an athleisure brand that belongs to rugged men, not yoga soccer moms."
Denver-based Rugged Black incorporated at the beginning of the year, during the first stay-at-home order of the COVID-19 pandemic.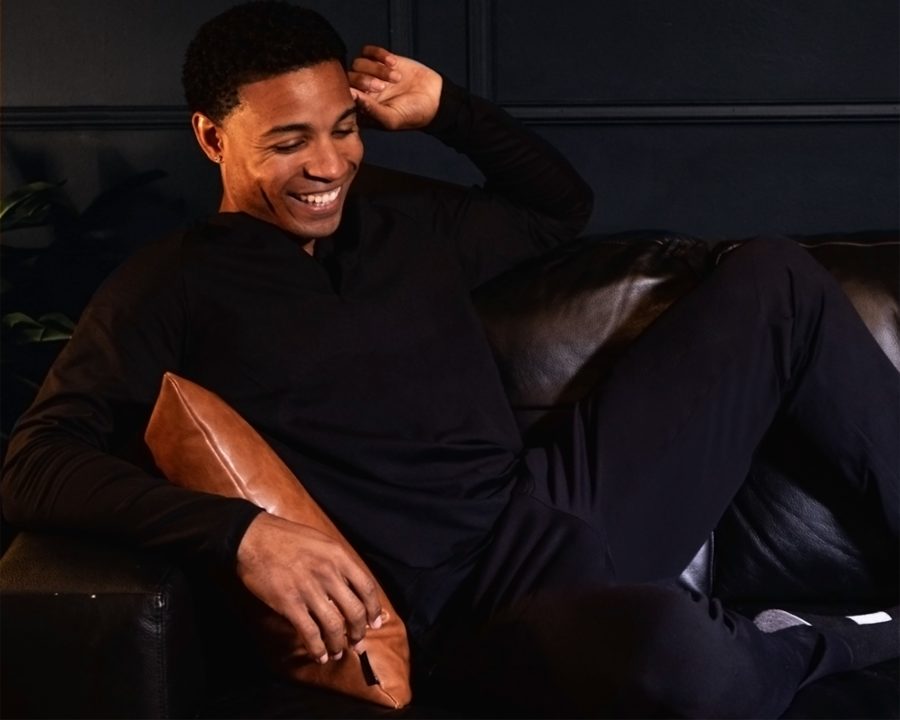 After over a dozen samples, three fabric changes, and countless size revisions, they launched the brand. After a successful Kickstarter that pre-sold over 100 pairs of work-from-home pants and hoodies, the reviews are trickling in. Customer feedback ranges from overwhelmingly positive to borderline raving.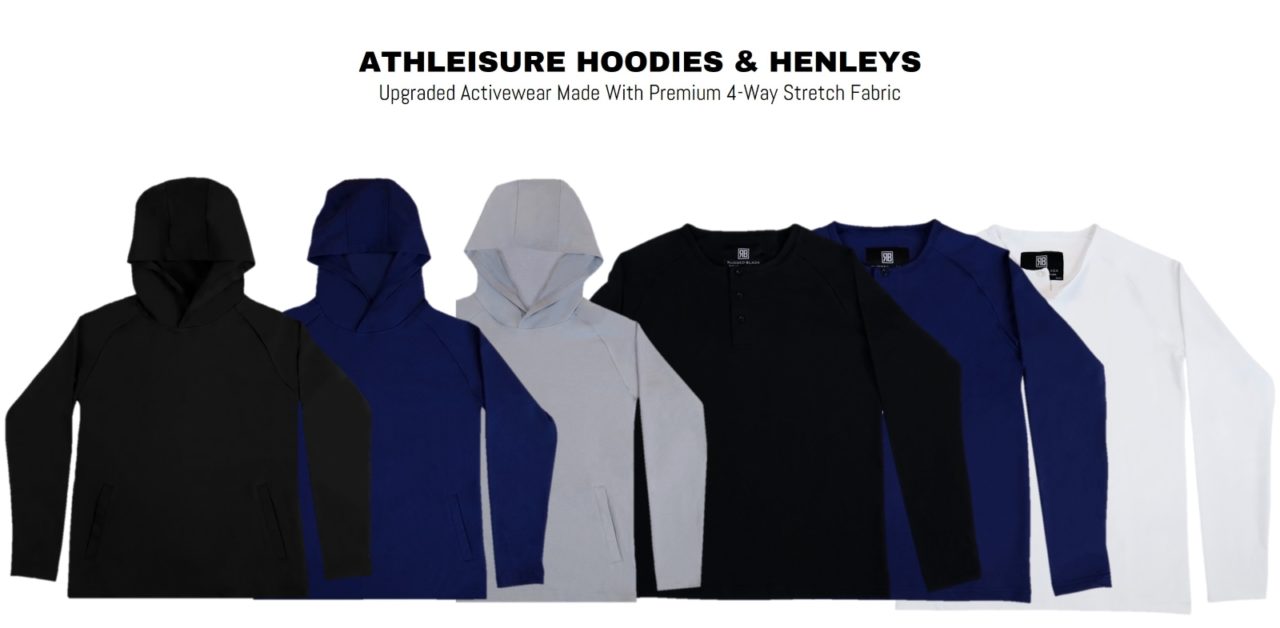 Who Is Rugged Black For
Rugged Black is for the large untapped segment of men who are looking for premium activewear without the premium price. These men realize that paying over $100 for a pair of sweatpants is ridiculous. The days of choosing between comfort, style, or your wallet are over. 
Rugged Black is for men who don't compromise.
"Our athleisure wear is comfortable enough to be your lounge wear, stylish enough to be your go-to work-from-home pants, and perform well enough to be your primary workout gear," says Addison.
At the time of writing, an athleisure combo from Rugged Black will set you back $102. Compared to over $200 for comparable Lululemon outfits.
Their flagship product, Everyday Flex Pants, are on sale now for $69. Signing up for their newsletter gets you another $20 off which brings your total to just $49. Compared to $128 for Lululemon pants, this is a steal.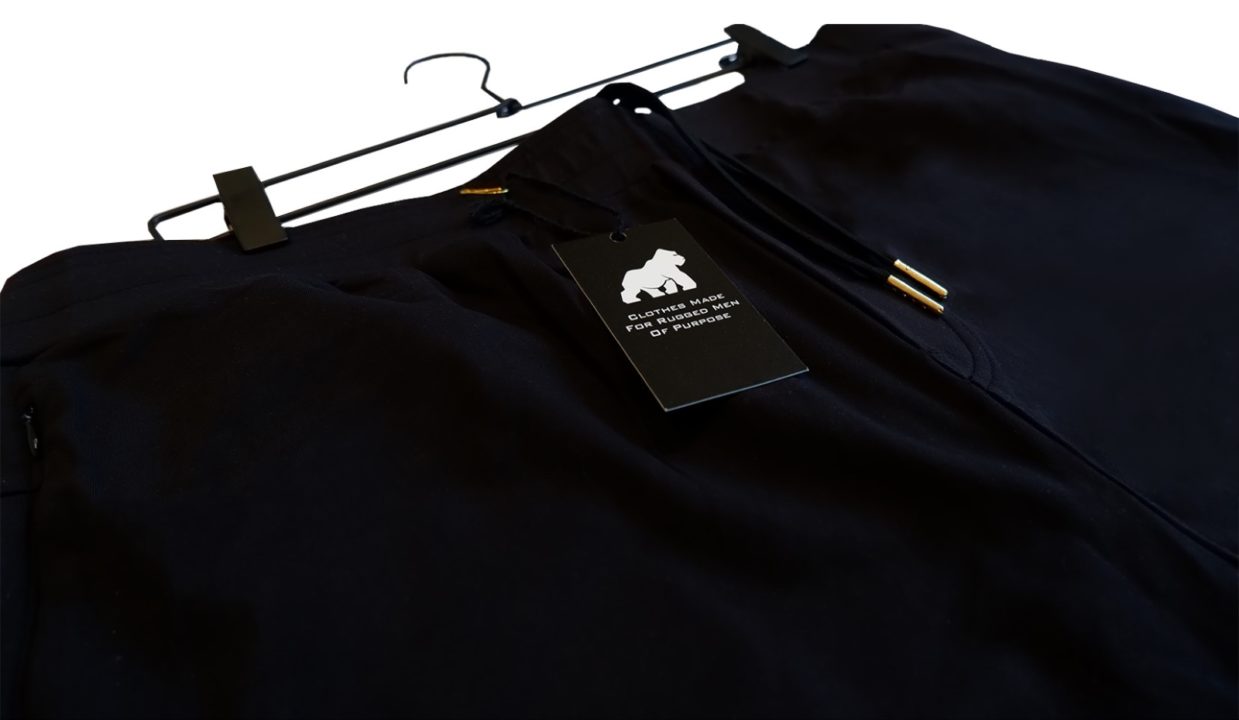 "Our goal is to offer Lululemon-quality athleisure wear that cost 40% less than Lululemon. Every new entrant into the athleisure space wants to be 'Lululemon for men.' We see ourselves as anti-Lululemon. We want to offer a better quality and value rather than an outrageous brand premium," Allison Addison contrasts with other brands in the industry.
Some men still scoff at paying $79 for jogging pants. Rugged Black's customers say they are worth every penny. Paying around half of the price for cotton joggers has been the norm for most men their entire lives. Surprisingly, half of Rugged Black's initial customers are women. It seems women value how their men look even around the house, running errands, and working out.
Starting a premium male-focused athleisure brand during a global pandemic is not easy. This fashion startup experiences growing pains like every other startup. Getting attention, ramping up sales and marketing processes, order fulfillment, cash flow, and inventory management to name a few.
"We hope our initial customers realize the thought and care we put into every product we produce. We really work hard on delivering not just a great product but also a great value. Most other athleisure brands gouge their customers, because they have a higher willingness to pay. We would never do that," says Allison Addison.
The Road Ahead
When asked what's next for the budding athleisure brand from Colorado, the Addisons state they want to take it one day at a time and grow responsibly.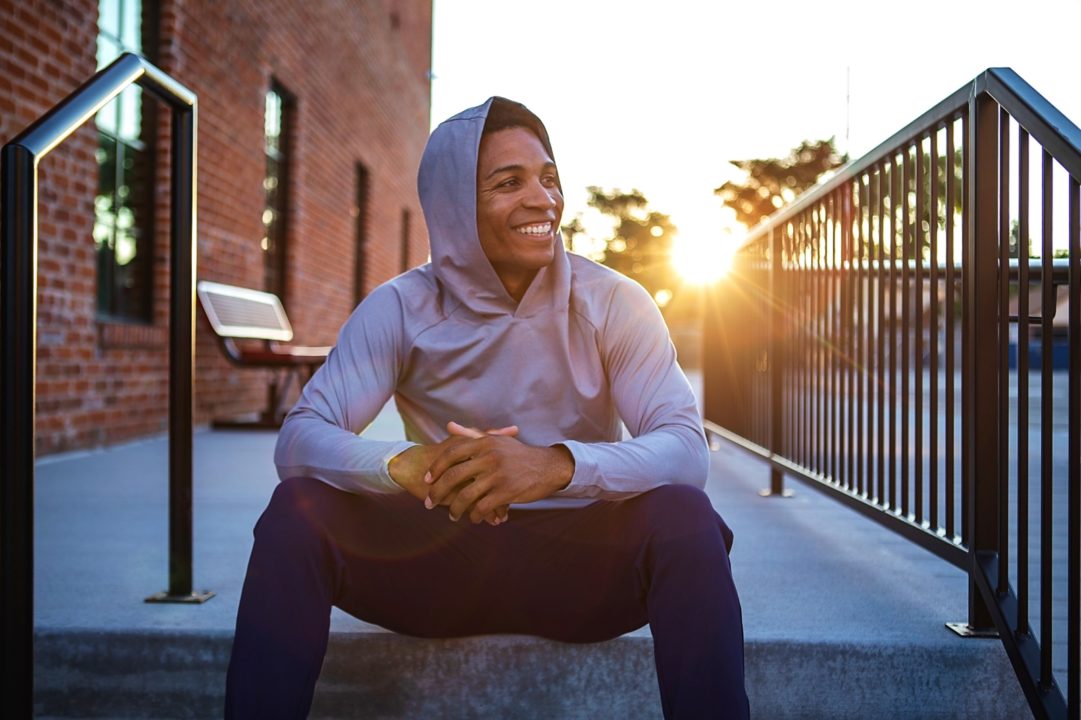 "I believe companies that grow too fast risk forgetting the main thing. Which is the customer. We always want to surprise and delight our customers, so doing the little things are important to us."
Expanding the launch catalog to include more product options, designs, and sizes is their first priority. Launching a retail experience post-pandemic seems to be the next logical step.
"We offer free returns to try to simulate this experience of try-before-you-buy. Because we believe once you put on a pair of our pants, we got you," Addison says with a grin on his face.