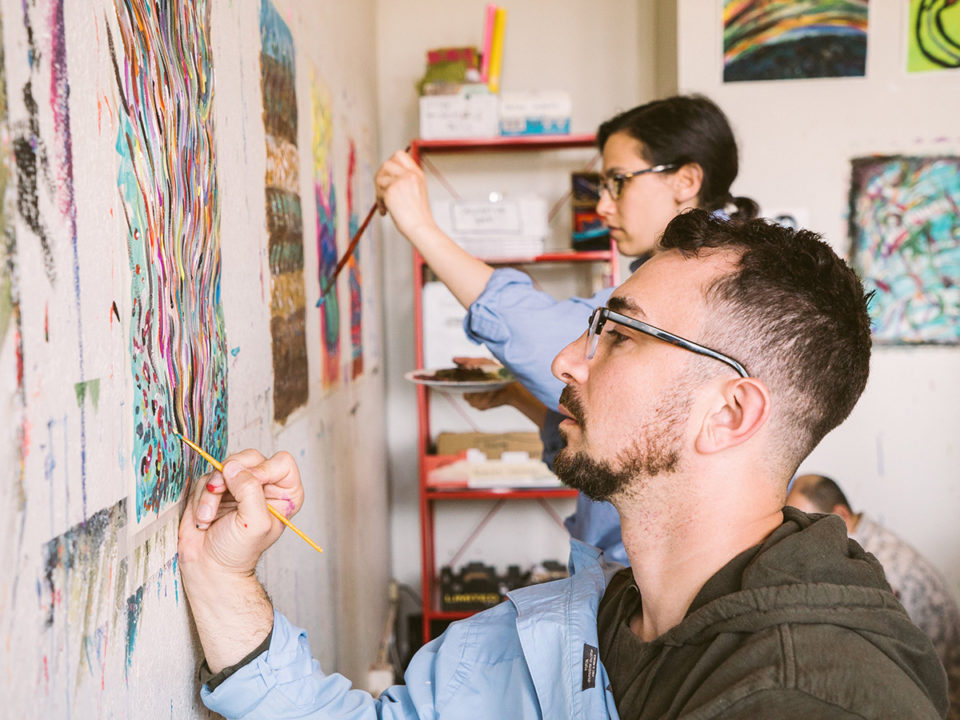 Rose Community Foundation
For nearly 30 years, Rose Community Foundation has helped generous individuals, families and businesses make an impact through their giving. Our work is rooted in our history and values, and our team deeply understands the challenges and opportunities facing the Greater Denver region. Donors can tap into our staff's longstanding relationships with local nonprofit organizations and policymakers that are creating sustainable change in our community.
For David Asarch and his wife Anna, their donor-advised fund at Rose Community Foundation made it easier to identify and support causes that matter to them personally. David credits the Foundation with helping his family develop a holistic philanthropic approach and be thoughtful about their long-term giving. "The support we've received from the staff has been invaluable and it's been rewarding to learn how to ensure grants have the highest impact possible," says David. "As our region grows, philanthropy becomes even more important to help people in need."
For donor-advised fundholder Fred Glick, partnering with Rose Community Foundation helps him to be responsive and flexible with his giving. Fred has been a longtime supporter of local arts organizations, including a robust, collaborative relationship with RedLine Contemporary Art Center. During the COVID-19 pandemic when many arts organizations were forced to suspend operations, Fred used his donor-advised fund to help RedLine continue bringing art to the community.
"One of the things that is valuable to me about having a donor-advised fund is that if my income rises or falls from year to year, I can make a large contribution to my fund one year that allows me to make consistent gifts for years to come," says Fred. "During the pandemic, I was able to give an additional donation to RedLine, which wouldn't have been possible without my fund."
Rose Community Foundation's staff can facilitate mission, vision, and values conversations, help donors develop giving strategies, and support families working across multiple generations with succession and legacy planning. For individuals seeking a locally informed and connected philanthropic partner, working with Rose Community Foundation is a flexible, efficient, and tax-effective way to take your giving farther. Contact our team at rcfdenver.org to learn more.
Donors who partner with Rose Community Foundation in their philanthropy receive:
Personalized service from philanthropic advisors who know your giving needs
Resources to help you refine your giving strategy, including webinars, giving guides and toolkits
Invitations to events where you will learn about philanthropy, local issues, and the work of local nonprofit organizations
Support in creating a meaningful and lasting charitable legacy
4500 Cherry Creek Drive South
Suite 900
Denver, CO 80246
(303) 398-7400
rcfdenver.org