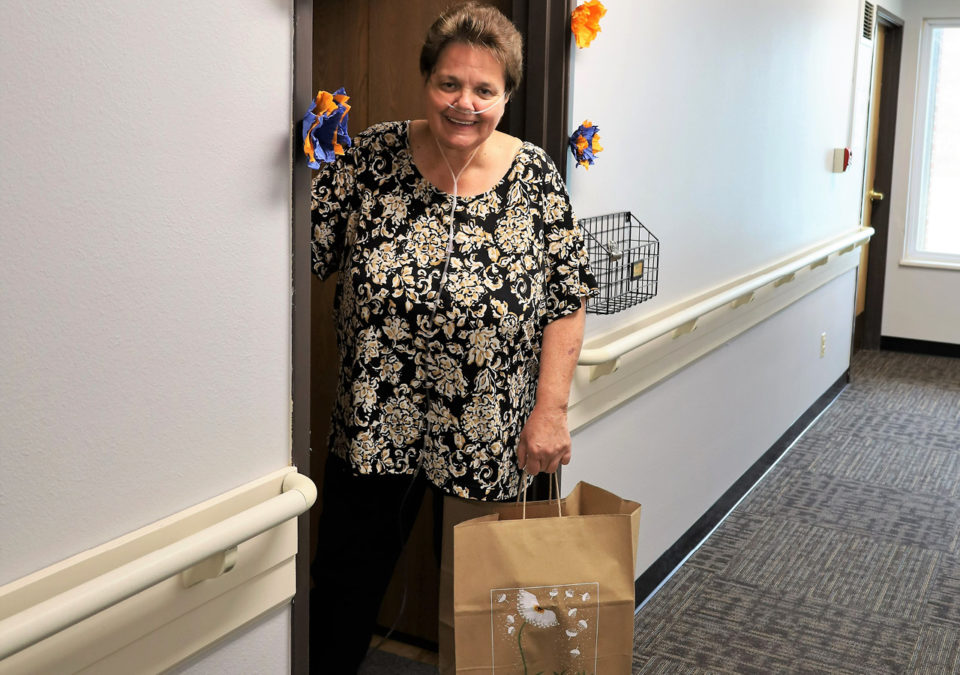 Project Angel Heart's purpose is to deliver comfort and support through high-quality nutrition services, including medically tailored meals, while also advocating for the principles of "Food is Medicine." Regardless of a person's background or circumstances, they believe everyone should have access to the nutrition they need—especially when they're sick.
Each week in Project Angel Heart's kitchen, they create meals from scratch, made in partnership with a registered dietitian, that are tailored to meet the specific dietary needs of people living with severe illnesses such as cancer, heart failure, HIV/AIDS and more.
Project Angel Heart meals are delivered directly to their clients' homes, free of charge, removing the barriers to accessing nutritious food due to financial, mobility and accessibility issues. This year, Project Angel Heart will provide more than 650,000 meals to more than 4,250 Coloradans from Weld County to Pueblo County.
Kaloea's story. For her, Project Angel Heart meals make every day a "good day."
Kaloea knows about health and well-being; she was a nursing assistant for 30 years. So, when she was diagnosed with sarcoidosis, an inflammatory disease affecting her lungs, brain and eyes, the first thing she did was research her condition. The second was to research nutrition that would best support her.
Carefully watching her diet, Kaloea got by for a while.
As Kaloea's disease progressed, though, her daily life was more impacted. Flu-like symptoms plagued her for months. She went through bouts of pneumonia and lost weight. Kaloea's eyesight was also affected. In her words, her eyes "were shot."
What bothered her most? Walking through the grocery store and standing in the kitchen preparing meals became intolerable. On oxygen and experiencing extreme aching in her joints, her ability to carefully manage her nutrition was slipping away.
For ease, Kaloea turned to boxed macaroni and cheese or canned soup. Kaloea said, "It was calories, but it wasn't nourishment."
Then, a friend in her building told her about Project Angel Heart. Kaloea was skeptical. She said she knew about other food delivery programs and thought her macaroni and cheese was the same as what those programs offered. But Kaloea's friend wouldn't be deterred. She invited Kaloea to taste a Project Angel Heart meal.
"I couldn't believe it," said Kaloea. "There were veggies and fish. That meal was unlike anything I'd seen before! And the flavor. You can tell a chef makes the meals." Kaloea immediately called her doctor and asked if he could help her apply to Project Angel Heart.
Since starting with Project Angel Heart, Kaloea says she feels the difference every day. She says the meals help her do what she wants to do, including classes at the activity center in her building like chair yoga, stretch, and balance. Kaloea says Project Angel Heart has changed her life. "Now, I get what I need to have a good day."
To learn more and get involved, visit ProjectAngelHeart.org
DENVER OFFICE & KITCHEN: 4950 Washington St., Denver, CO 80216 | (303) 830-0202
COLORADO SPRINGS OFFICE: 1625 W. Uintah St., Suite I, Colorado Springs, CO 80904 | (719) 323-0084