Play Rugged, Stay Chic in Cheyenne, Wyoming
When the promise of rustic, outdoor adventure lures you to Cheyenne, Wyoming, you'll find some surprises that will make you want to stop and stay awhile. Sure, Cheyenne is home to the world's largest outdoor rodeo, Cheyenne Frontier Days; yet there is so much more to see and do, from the great outdoors to the chic downtown. Come along and explore what's in store when you take a road trip west.
From Your Neighborhood to Our Naturehood
When you're ready to change your perspective, get out of your neighborhood and into Cheyenne, Wyoming's naturehood. Less than 30 minutes west of Cheyenne are Curt Gowdy State Park and Medicine Bow National Forest (home of Pole Mountain and Vedauwoo Recreation Area), the perfect playgrounds for one-of-a-kind experiences. Miles and miles of remote, scenic and winding trails and roads wait to be explored by bike, foot, ATV, or horseback. Along these routes, you'll discover hidden waterfalls and the area's abundant wildlife. For nimble adventure seekers, there are opportunities to try bouldering and rock climbing. Nearby reservoirs offer all of the water activities you crave, be it boating, paddling, or fishing.
Fun Fact: The International Mountain Bicycling Association named Curt Gowdy State Park an "Epic" trail system featuring more than 35 miles of well-marked scenic trails for mountain bikers and hikers of all ages.
Western History and Folklore Comes Alive
Step back in time in Cheyenne, Wyoming, to experience what it was like for the wranglers, gunslingers, and pioneers of yesteryear, while having some good old-fashioned western fun. The Cheyenne Street Railway Trolley is the perfect place to start, with fully narrated historic tours featuring stories of the outlaws, gunfights, and saloons of the Wild West. Wyoming's oldest locomotive, Union Pacific's 4884 "Ol' Sadie," Big Boy #4004, the Merci Train, and Cheyenne Depot are always on display in America's "Railroad Capital." Self-guided tours take you inside the People's House, the Wyoming State Capitol — one of only 20 state capitals designated as a National Historic Landmark, with a history dating back to 1888. The Historic Governor's Mansion offers self- and fully-guided tours as well. And that's just the beginning; museums dedicated to the Union Pacific and Transcontinental Railroads, dinosaurs and fossils, women of the west and much more are open for exploration.
Fun Fact: Eight-foot-tall cowboy boots dot Cheyenne, each painted by local artists, showing the history and spirit of both Cheyenne and Wyoming. Big Boot location maps are available in the Visitors Center inside the Depot.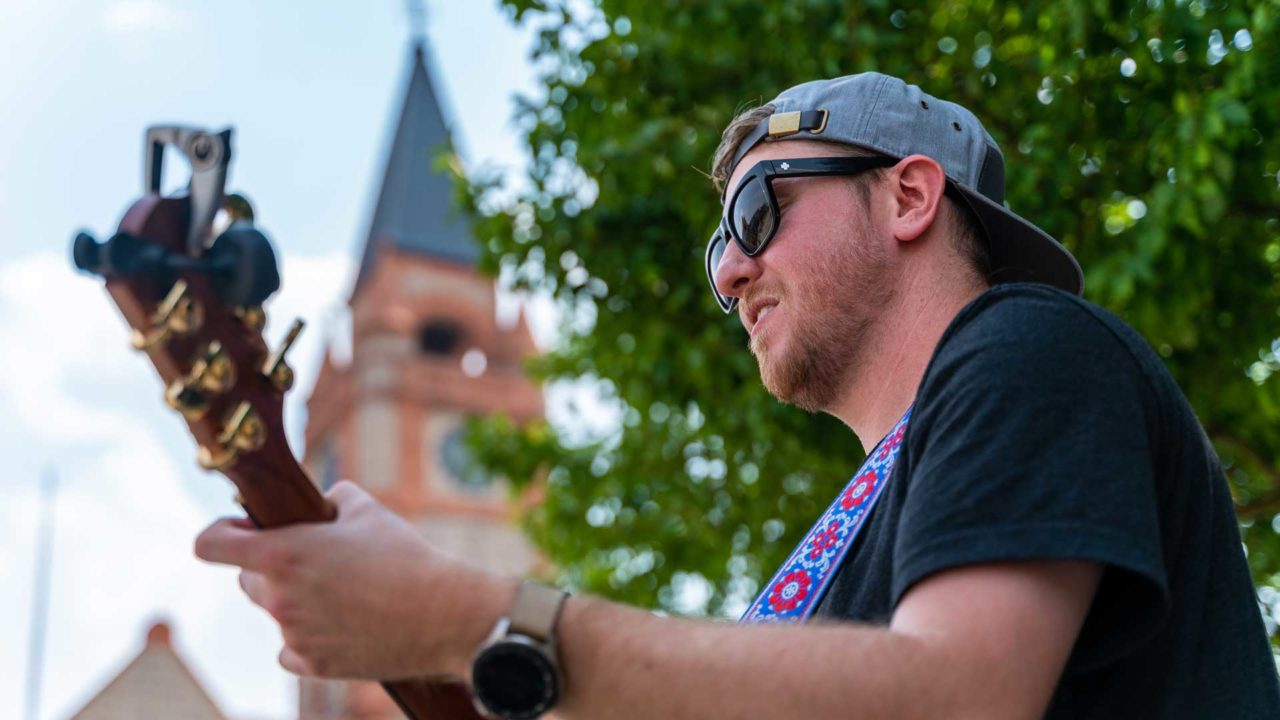 The Cheyenne You Haven't Met Yet
Boots, chaps, and cowboy hats may draw you to Cheyenne, Wyoming, but there is an unexpected side too. A place where the Wild West meets a sophisticated, inviting, and thriving side to the city we like to call "Cheyenne Chic." Bracketed between the old Depot clock tower and the shining dome of the Capital is Cheyenne's historic downtown. Historical 1800s buildings are transformed into upscale restaurants serving world-class cuisine and flashy cocktail lounges with mixologists slinging artfully crafted spirits. The streets come alive with colorful, larger-than-life murals and lead you to a host of locally owned shops. Find the latest blend of modern and western decor, accessories, and apparel, many from local and regional creators. Plus, all four breweries and one of the distilleries are located downtown, where you can sample local libations.
Fun Fact: Cheyenne has farmers markets nearly year-round where you can load up your reusable bags with seasonal veggies and fruit, stock up on locally-raised meat and fill your pantry with honey, jams, and sauces.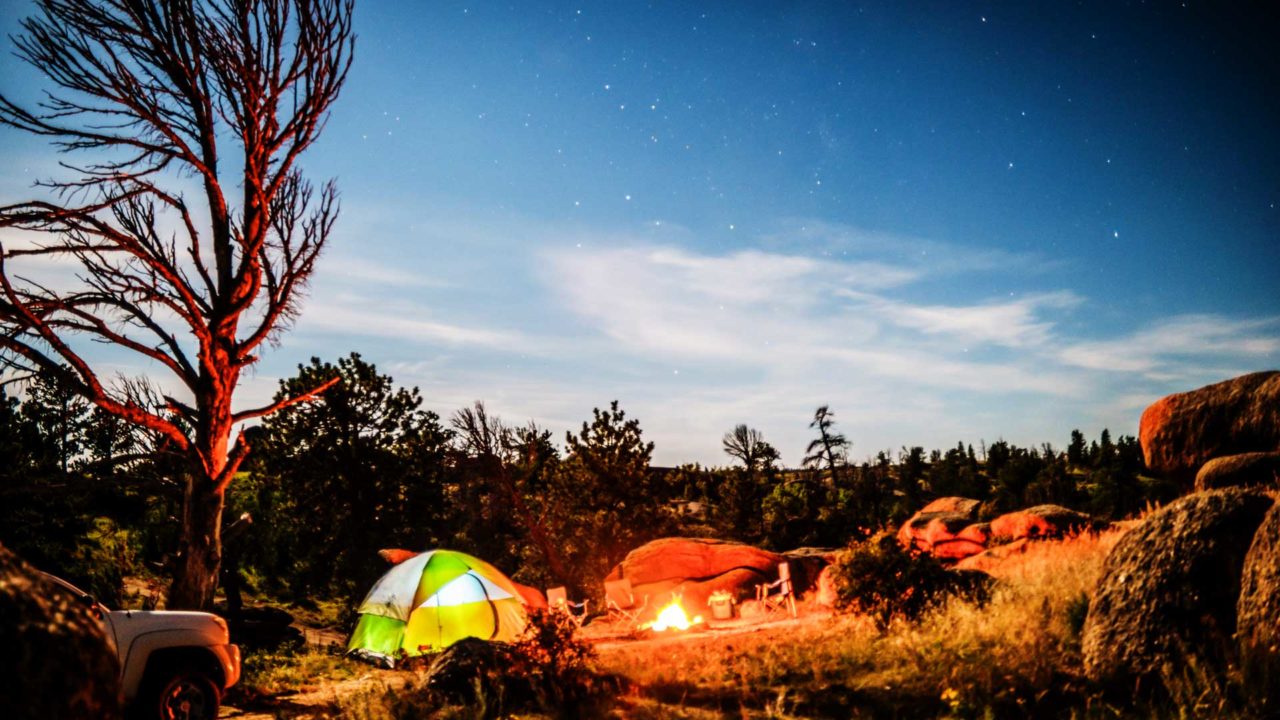 Stay The Way You Want to Stay
When you head west, you can choose how rugged or pampered you want to be from a wide array of campgrounds, hotels, motels, cabins and Airbnbs. Connect with the western spirit and sleep under the stars at one of 750 campsites located in and around Cheyenne, some with free or for-rent horse corrals. You can really rough it at dispersed campsites in Curt Gowdy State Park and Medicine Bow-Routt National Forest. Comfort seekers will appreciate the collection of hotels and motels offering brand-name favorites, quaint, local establishments, and posh properties. Rustic cabins and cute historic cottages, downtown townhomes, and ranches through Airbnb round out your options.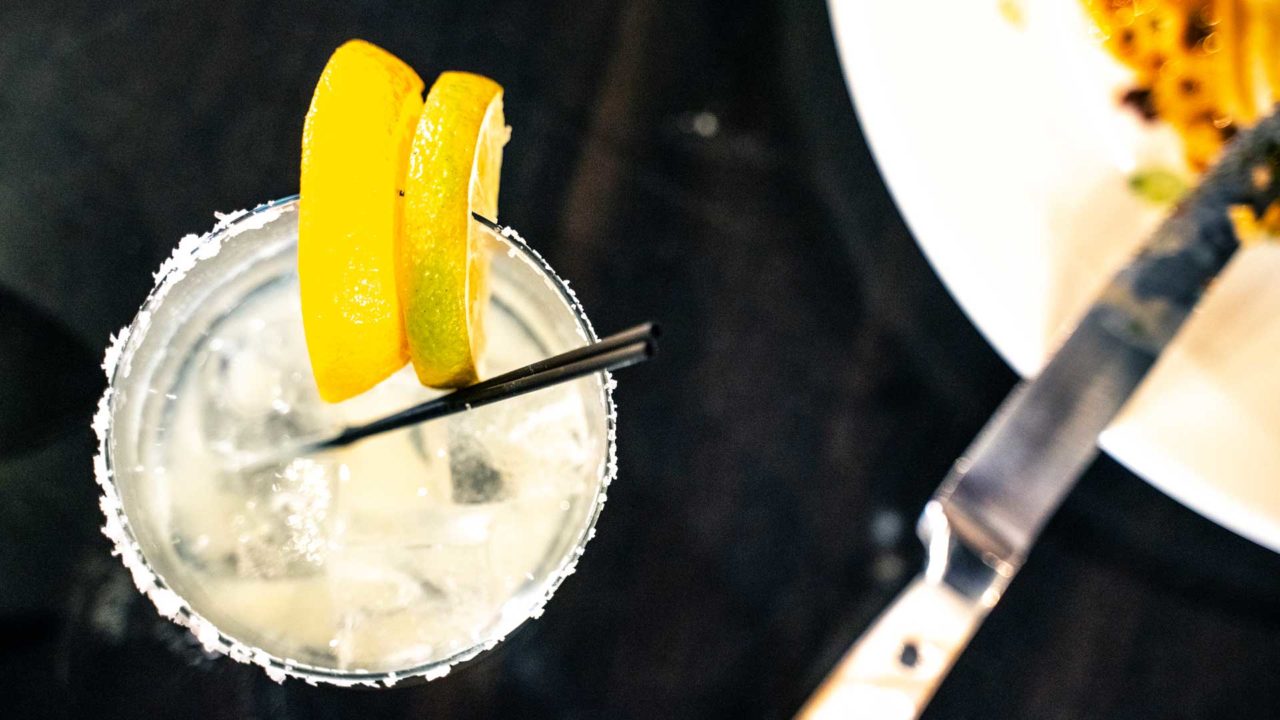 There's a Pass for That.
Before you head west to Cheyenne, Wyoming, download one or all of our savings passes, designed to help you save money while enjoying all that our chic city has to offer. The Daddy of the Malt pass offers BOGO deals on drinks along its Craft Beverage Trail. The Buck Off Savings pass is a collection of deals from many local favorites, and the Legendary Pass unlocks an all-in-one attraction pass discounted admission and exclusive deals.