Perfect Cranberry Chutney from The Kitchen
This vibrant cranberry chutney will be the unexpected hero of your Thanksgiving dinner.
Let's face it, Thanksgiving dinner can be… mushy. And brown. And rich. It's absolutely delicious sure, but it's a lot of the same: Various mains and sides with very similar flavor profiles and textures.
Enter Culinary Director of The Kitchen Restaurant Group, Chef Michael Bertozzi.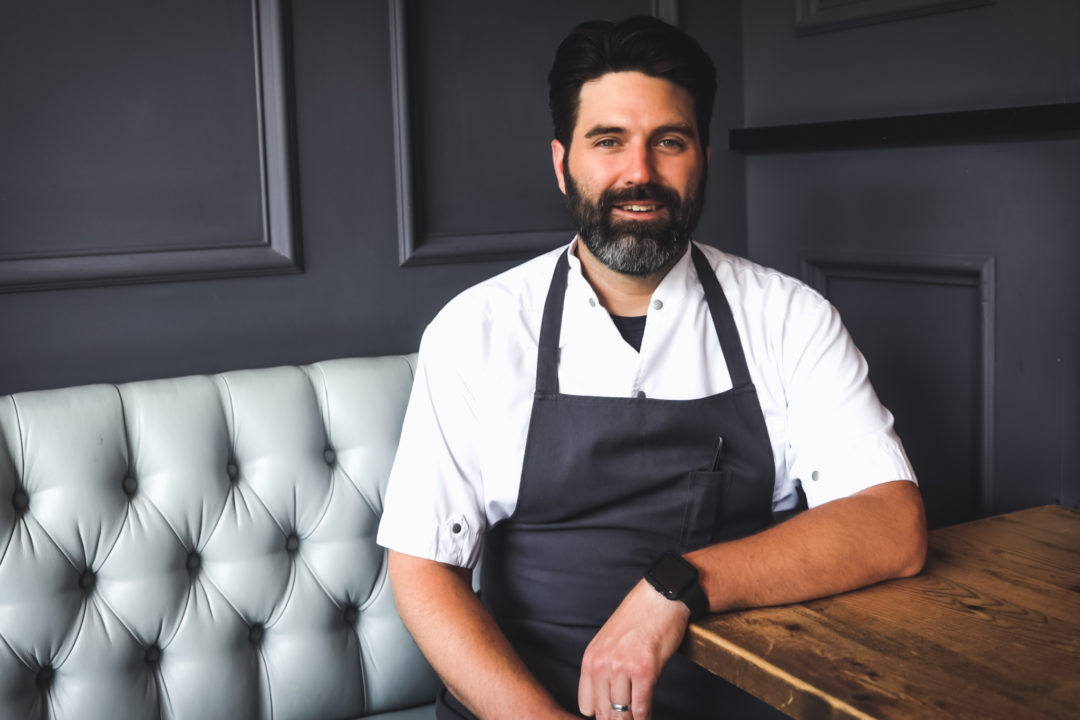 "One of the most overlooked and forgotten elements of Thanksgiving dinner is the cranberry sauce. With Thanksgiving being a meal where we really focus on rich foods like stuffing and mashed potatoes and gravy, we definitely want to have something that balances all that out with a little bit of acid, tartness, sweetness and texture."
"This cranberry chutney will cut through all the richness of Thanksgiving, both during dinner and on that killer turkey sandwich you're going to make the next day," says Bertozzi.
In addition to providing much-needed acid, this cranberry chutney is a textural superstar. The secret ingredient is 1 cup of dried cranberries. Dried cranberries won't completely cook down and lose their bite like fresh cranberries do, which creates a wonderful chewiness. The fresh, minced ginger, apple and onion also provide a refreshing crunch.
Make this cranberry chutney a day ahead so the flavors really have time to meld together in the fridge overnight. It's perfect served cold, room temp or hot the next day with your Thanksgiving dinner.
Just want someone else to handle the cooking this year? The Kitchen has an incredible, all-inclusive pickup package that'll make Thanksgiving a snap. Bonus! Reserve your pick up meal or in-restaurant experience by 11/8/20 and receive a complimentary bottle of wine for your party, (yes, really). Click here for all the details.
Perfect Cranberry Chutney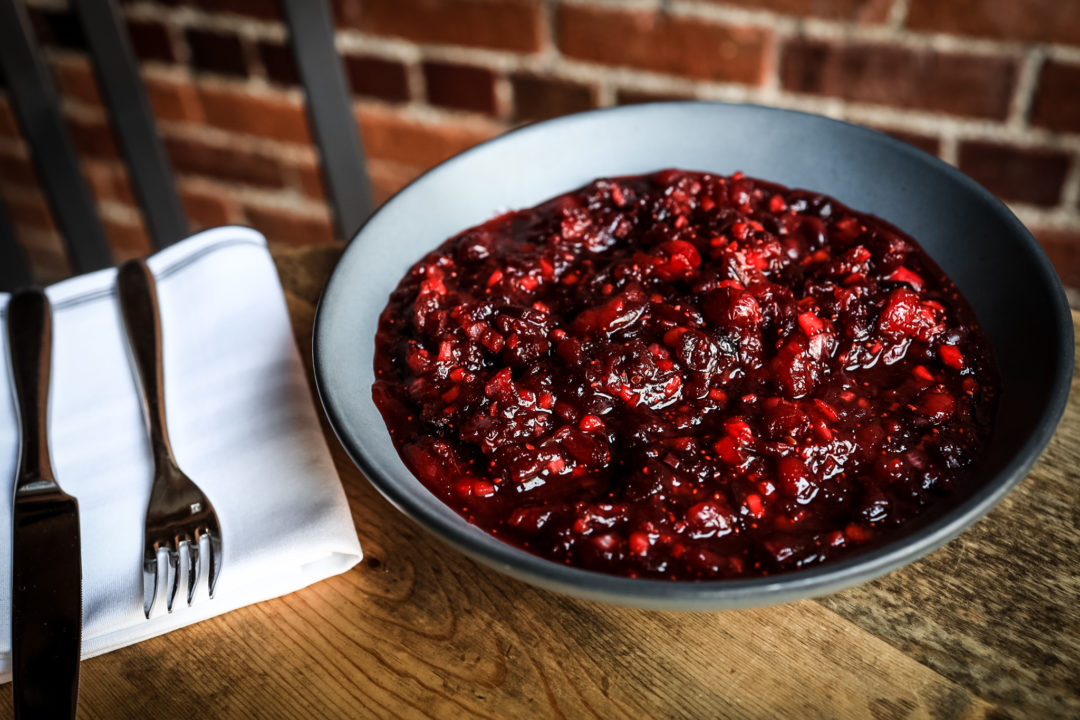 Ingredients:
4 cups fresh cranberries
1 cup dried cranberries
¾ cup white sugar
¾ cup brown sugar
2 teaspoons cinnamon
1 teaspoon fresh ginger, minced
½ cup yellow onion, minced
½ cup granny smith apple, chopped
1 cup water
Method:
In a medium saucepan, combine both types of cranberries, both sugars, cinnamon, ginger and water. Bring to a boil and then simmer over low heat until the cranberries start to pop, about 5-7 minutes.
Add the apple and onion. Continue to cook, stirring occasionally until the mixture thickens, about 5-10 more minutes.
Transfer to a container and cool slightly. Refrigerate overnight to allow flavors to meld. Served warm or chilled the next day.