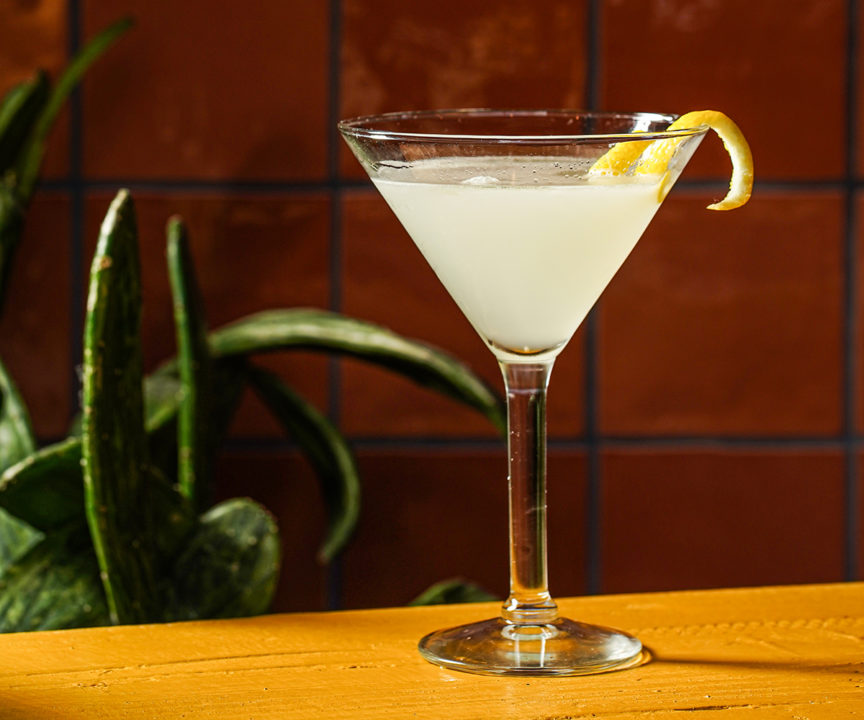 from Rio Grande Mexican Restaurant
A top shelf skinny margarita made with 1800 Cristalino, fresh lime juice, and locally produced orange bitters.
Ingredients
2 ounces 1800 Cristalino
1 ounce fresh squeezed lime juice
3 drops orange bitters (Strongwater, local Denver bitters producer)
1 ounce simple syrup
Lemon twist
Instructions
Shake with ice, then strain into a chilled martini glass. Garnish with a twist of lemon.