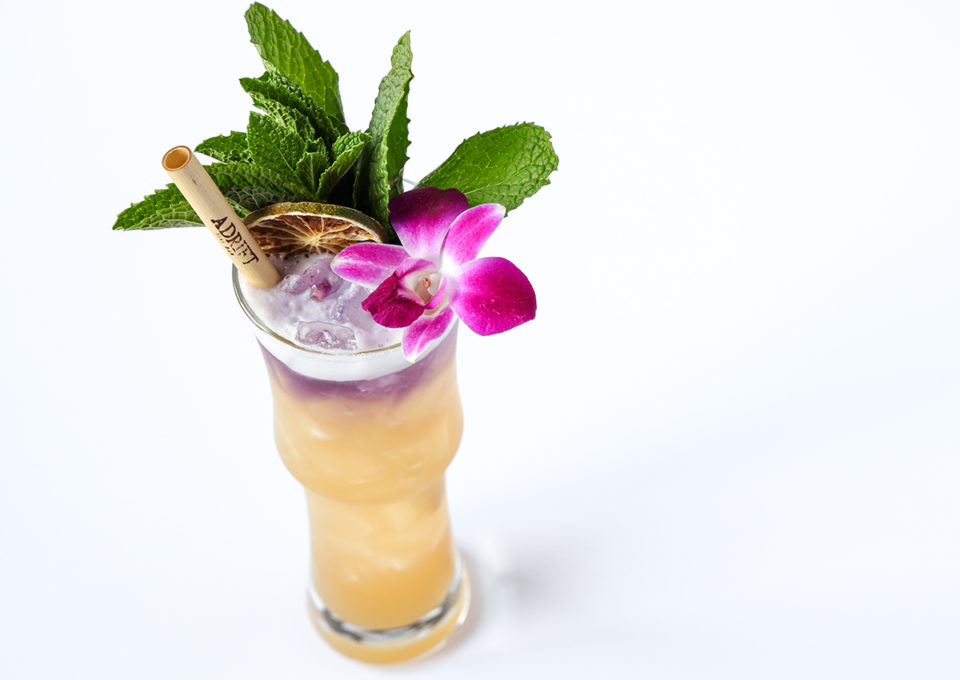 Crisp and refreshing—perfect for spring or summer featuring aged rum and the exotic Patagonian spirit, Trakal!
INGREDIENTS
1 oz. Aged Rum (Recommended: Angostura 5 year)
1/2 oz. Falernum
3/4 oz. Raspberry Liqueur
1 1/4 oz. Pineapple Juice
3/4 oz. Fresh Lime Juice
1/2 oz. Butterfly Blue Pea Flower Infused Trakal
INSTRUCTIONS
Add all ingredients (except Trakal) to shaker; shake and strain into tall glass. Pour 1/2 oz. of Trakal over the top, garnish with mint, and enjoy!