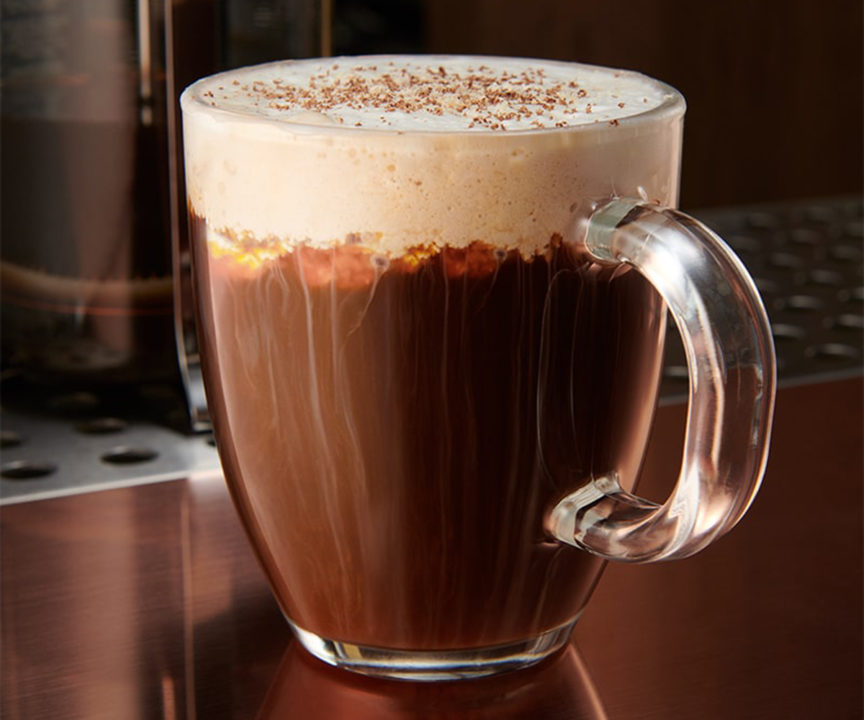 by Keeper's Heart Whiskey
The classic winter warmer, made with the most versatile, highly awarded new whiskey.
Ingredients
10 oz. freshly brewed Middle State Coffee
1/2 oz. local Minnesota maple syrup
1 oz. Keeper's Heart Irish + American whiskey
Lightly whipped cream*
Grated nutmeg
Instructions
Add coffee, maple syrup, and whiskey to heated mug and stir to mix. Leave at least a half-inch of room at the top. Gently layer whipped cream over the drink. The whipped cream should be fluid and flow smoothly when you pour.
Garnish with grated nutmeg.
*Lightly whipped cream: Add 200 ml. of heavy cream and 1 tsp. of granulated sugar to a blender bottle and shake for 60 seconds.