Kaiser Permanente's Coronavirus Clinical Trials Are Saving Lives
Kaiser Permanente's Institute for Health Research ensures that the health provider's members have access to the most current and effective treatments not just for COVID-19 but for any medical condition
In early May, it looked like Colorado was successfully flattening the curve. New cases of the novel coronavirus were generally on a downward trajectory, and the state's stay-at-home order had expired — replaced by "Safer at Home" guidance. Some businesses were reopening. That's when Lorretta Lansing began to feel ill.
Though she didn't have a fever, her energy was zapped, and she experienced debilitating headaches. Her appetite was nonexistent. She soon tested positive for COVID-19; her son, who lives with her, was the first to feel sick and also tested positive. A week later, Lansing was having trouble breathing. She gasped for air after shifting from lying down to sitting up. She was admitted to SCL Health Good Samaritan Medical Center, about 20 minutes from her home in Northglenn, where she was put on oxygen. Doctors also asked if she wanted to participate in a clinical trial for remdesivir, an experimental antiviral medication, which was managed by Kaiser Permanente in conjunction with local hospitals. Lansing agreed to participate.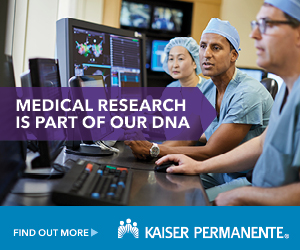 "We wanted to see if the remdesivir would reduce mortality, reduce illness, and decrease time in the hospital," said Rebecca Boxer, MD, Kaiser Permanente's director of clinical trials. Because of the severity and global nature of COVID-19, Kaiser Permanente and three Denver-area hospitals collaborated to make the trial accessible to more people, including Kaiser Permanente members; 31 patients were recruited locally. (The trial was sponsored by Gilead Sciences, a biopharmaceutical company based in California.) The hospital consortium met weekly—and still does—to discuss the results and logistics of the remdesivir trial and a number of others that are ongoing.
Though the data is still being analyzed, early results have shown that remdesivir "has a moderate effect," Dr. Boxer said. "The biggest study that's come out says it can reduce hospitalization duration—maybe it helps people be less sick. It's not the silver bullet."
Still, there are enough benefits that the FDA released an emergency use authorization for the drug for individuals hospitalized with COVID-19.
Remdesivir isn't Dr. Boxer and her team's only focus. Medical research is part of Kaiser Permanente's mission—as is making sure the latest, most effective treatments and therapies are available to its members and the world at large. "Nothing improves without having research…Research is the only way of knowing that what you're doing works and improves the lives of patients," said Claudia Steiner, MD, executive medical director of Kaiser Permanente Colorado's Institute for Health Research (IHR) in Aurora. "It means we're able to use this evidence-based medicine and apply it to our membership, which means healthier, better, longer lives. It means advancing research not just for our members but all 5.7 million Coloradans and the rest of the United States." 
Having a research institute embedded in a public health system is rare. The work occurring at IHR has contributed to national understanding of issues like vaccines, opioids, many types of cancer, and mental health. Kaiser Permanente's IHR is also participating in ongoing research on COVID-19, including antibody testing and the development of a new model to track hospitalizations statewide. "We're very committed to contributing to science and contributing to discovering new approaches to care," Dr. Boxer said. "To take good care of patients, we want to have a whole range of options for them, and the clinical trial is one of those options."
For Lansing, having access to this sort of research felt life-saving. She said she began to feel better after the third dosage of remdesivir, though she can't credit the drug alone. She was discharged from the hospital after four days. Five months later, Lansing is still healing and knows it will take some time to feel 100 percent. She has lingering anxiety about leaving the house; her sense of smell hasn't completely returned; and she has to take catnaps during her grandson's virtual school breaks because her energy level remains lower than usual. But she can breathe. She's even enjoying fast-paced walks a few times a week. "I'm up to five miles now," she said. "I'm able to keep my oxygen."
Lansing is also gratified to have participated in a medical trial that could help others. "I feel good about it," she said. "I hope there's some kind of cure that's going to develop from all of this."
---
Kaiser Permanente Colorado operates a network of more than 29 medical offices and affiliated plan hospitals throughout the state. They also offer an expansive suite of telehealth options for safe access to care from home. For more information, visit kp.org/co.