Health Happens Beyond the Doctor's Office
Your physical and mental health are impacted by where you live and who you interact with. Kaiser Permanente understands this and is working to tackle some of the state's most pressing health issues through community initiatives.
The novel coronavirus pandemic has taught us many lessons, but one of the most encouraging is how our personal actions can influence the health of our communities. For example, we're wearing masks to protect others we come into contact with while running errands. We're staying home to protect our neighbors. We're finding creative ways to support each other's mental health in a time of isolation—drive-by birthday parties, virtual baby showers, howling at dusk.
The benefits go the other way too. Research has shown that our environments—our social determinants of health, such as access to resources, housing, education, healthy foods, and more—greatly influence our quality of life and our health.
"The health of the community that you're in, and your ability to be healthy in your community, are huge drivers of somebody's overall physical and mental health," says Ellen Weaver, director of Community Health and Engagement at Kaiser Permanente in Colorado."We know as a health care organization that the medical care that we deliver is important—but it's one piece of somebody's overall health."

COVID-19 has brought to the forefront many of the serious health crises in Colorado, from exacerbating mental health concerns among teens to increasing the number of people experiencing homelessness. Kaiser Permanente is helping to tackle these persistent problems through programs, philanthropy, and partnerships. It's a unique undertaking for a health care provider, but for more than 50 years, the nonprofit has been mission-driven to improve the communities it serves.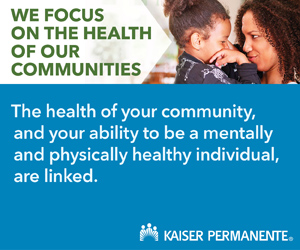 "Social health is important to people's overall health. We're working on building a network of care for our communities," Weaver says. "We're working hard to make sure this work is done in an equitable fashion."
Continue reading to learn how Kaiser Permanente is helping to solve three of the Front Range's most tenacious challenges.
Teens and Mental Health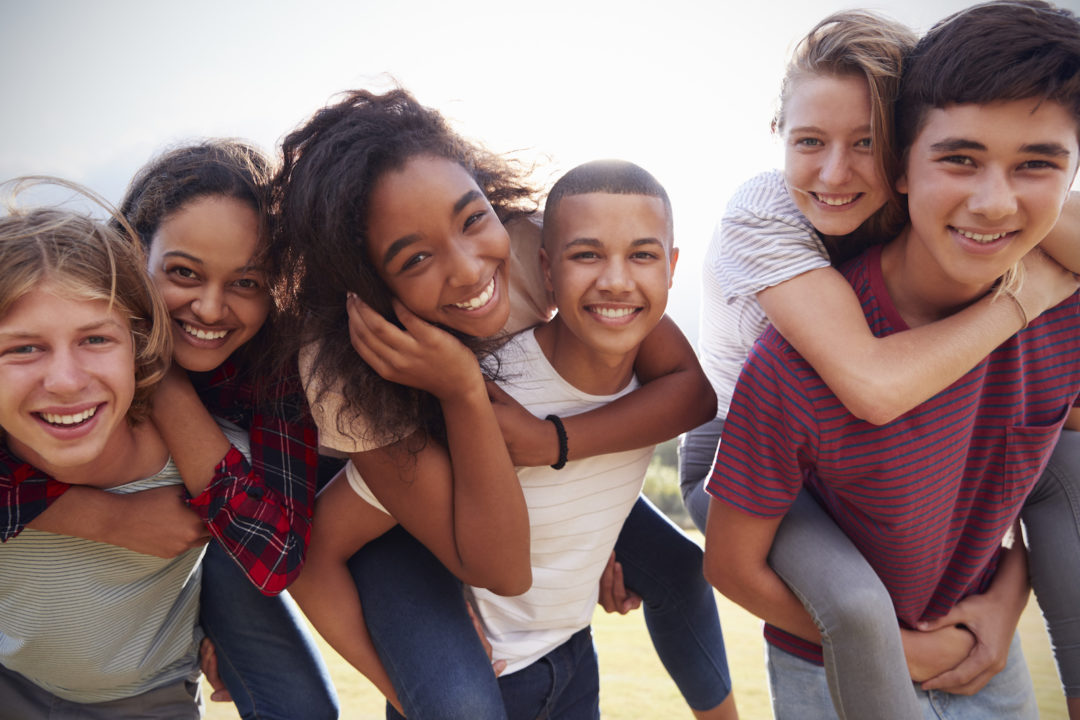 Suicide is the leading cause of death in the state for 10- to 24-year-olds. In the 2019 Healthy Kids Colorado Survey, nearly 29 percent of middle schoolers and 35 percent of high schoolers said they had felt sad or hopeless for more than two weeks in a row during the previous year. In an effort to change those statistics, Kaiser Permanente developed Ghosted, an interactive, hour-long play and facilitated talkback (currently live-streamed) for 8th- to 12th-grade students that fosters conversations around real issues for today's teens—mental health, suicide, substance abuse, anxiety, and building resilience.
"I used to be a person who bottled all their emotions up, but after seeing the play, I realize that is not the way to go. You need to find healthy outlets to express how you're feeling," says Daisy Ortiz, a junior at 5280 High School who experiences panic attacks. "Seeing the play made me realize, Wow, this happens to me sometimes. Seeing it in another person and how they cope with it really helped me personally. When Ghosted came to our school, more people started opening up about these issues."
That's the whole goal, Weaver says: "Teachers struggle as much as anybody with how to talk to students about mental health, depression, and suicide; Ghosted helps them open that conversation. It's a real and immediate need in our schools. Districts across the state are already doing great work, and this program—along with many others we offer—is just one more way schools can help students, teachers, and staff." The program, which is run by Kaiser Permanente employees, has reached dozens of schools and thousands of students since launching in 2019.
Food Insecurity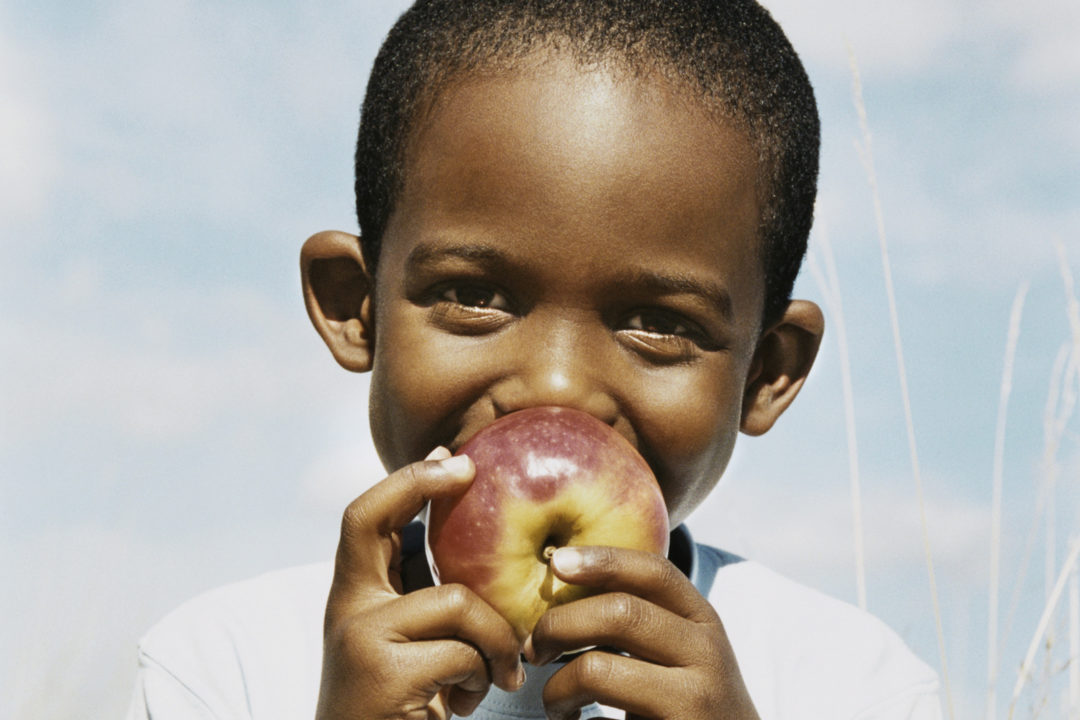 Access to nutritious food has only become more difficult during the pandemic. Currently, one in three Coloradans is considered food insecure—up from about 10 percent pre-pandemic—says Brett Reeder, director of Client Services at Hunger Free Colorado (HFC), a statewide nonprofit dedicated to ending hunger.
Kaiser Permanente refers members to HFC, which helps connect them to services like area food pantries, and has teamed up with the organization to get the word out about the Supplemental Nutrition Assistance Program (SNAP).
"Food insecurity is a perennial issue in our area," Weaver says. "If an individual or a family doesn't have access to nutritious food, it's pretty hard to truly be healthy." Yet only half of all eligible people are enrolled in SNAP; in fact, Colorado ranks 44th in the country for enrollment among qualifying individuals.
Starting this past summer, Kaiser Permanente began efforts to reach out to those overlooked folks. Through a new program, potentially eligible SNAP recipients were sent text messages that invited them to apply for the program and explained how to do so. (Those unable to register online could get help applying over the phone.) "Food insecurity is one of the biggest social determinants of health," Reeder says. "If a health care provider is identifying that need, one of the best things it can do for the health of its client is make sure that need is met."
Homelessness
Lack of available, affordable housing is one of Denver's greatest challenges—and one that's only become more pressing. The most recent Point in Time Count, an annual survey of the metro area that was conducted pre-pandemic, found that more than 6,000 people are unhoused—a 6 percent increase from 2019. The need since then has only grown, and Denver has opened auxiliary homeless shelters to help with social distancing during the pandemic.
"If you look at what people need in order to be healthy, housing is at the top of the list," Weaver says. "When our community members don't have stable and safe housing, it's almost impossible to be able to meet other health needs." Late last year, Kaiser Permanente invested $500,000 to expand the Built for Zero initiative, a nationwide effort to use data to end homelessness.
In May, Kaiser Permanente awarded Denver's Department of Housing Stability a $1 million grant to help with COVID-19-specific measures. Set to be dispersed over the next two years, the funds will be used for housing vouchers, support for the quarantine and isolation of those exposed to the virus, expanded testing, cleaning supplies, and more.

The money has already had an impact: A shelter for older women and female veterans opened in late July. COVID-19 testing has been greatly expanded among shelter guests and staff. And more than 155 people have been moved into bridge housing (a transitional situation while their paperwork and lease for long-term housing are finalized). "Supporting our unhoused neighbors is a community issue and demands a community response," says Britta Fisher, chief housing officer for the City and County of Denver. "We're really grateful to have a health care provider like Kaiser Permanente, who understands first-hand how housing impacts health and that these two things are very linked."
---
Kaiser Permanente operates a network of more than 29 medical offices and affiliated plan hospitals throughout Colorado. They also offer an expansive suite of telehealth options for safe access to care from home. For more information, visit kp.org/co.