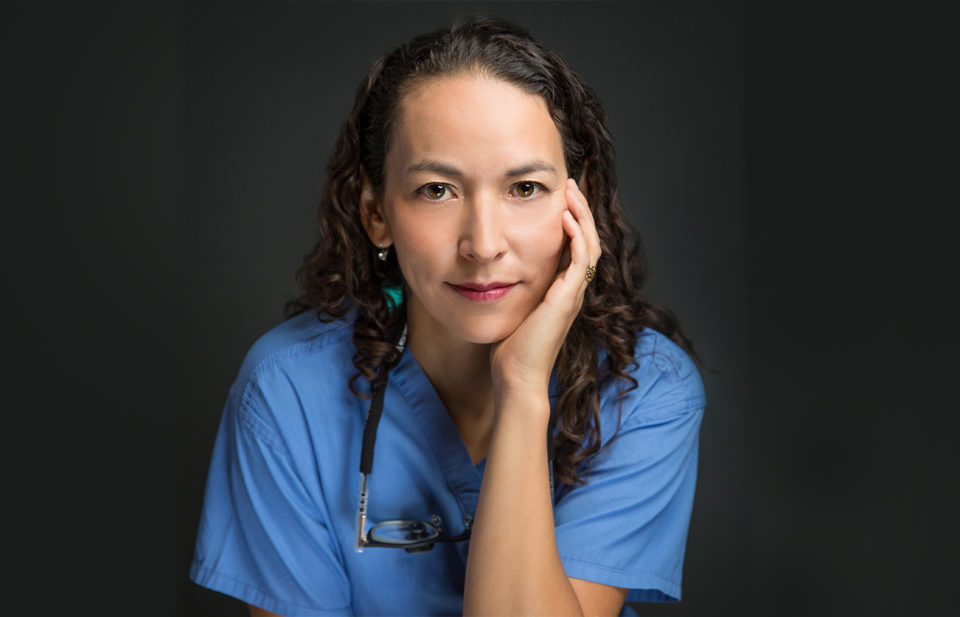 Is Plastic Surgery Right for Me?
Dr. Joyce Aycock answers frequently asked questions about plastic surgery.
Each time I meet with a new patient, this is ultimately the question they are asking. Since the goal of a
successful plastic surgery is that the patient feels more comfortable with their body and happier about
how they look, it can be a tough question to answer that depends on many different factors. In general I
recommend asking yourself a number of questions before meeting with a plastic surgeon.
Is there a specific area of how you look that bothers you? For example: "My breasts are too small," "My breasts are too big," "I have extra skin on my tummy," "My eyelids are droopy." Plastic surgery can often solve these specific complaints but is less helpful for overall concerns like "I look old," or "I've gained a lot of weight."
Does that specific area bother you on a daily basis? If it is something you think about often, then it may be worth it to you to have surgery. If it is an occasional passing thought, then probably not.
Are you otherwise healthy? This includes mental health- plastic surgery does not help depression, anxiety or bad relationships! Elective surgery is best suited to those who are overall healthy and is a definite no-no for active smokers.
Can you afford it? Surgery is an expensive undertaking that involves not only your surgeon but the anesthesiologist, nurses, facility and supplies needed for a successful outcome. Bargain plastic surgery usually skimps out on some of these areas and financial stress usually leads to poor satisfaction with results. Information on the cost of plastic surgery can be found here.
If you have answered yes to all of the above then plastic surgery may be right for you. A lot of people
have the following questions once they decide meet with a plastic surgeon:
Is plastic surgery safe?
Like any type of surgery, plastic surgery has risks and benefits. Your doctor should review risks with you
and explain which are common and which are more rare. Risks can be lowered by taking precautions
such as choosing a surgeon certified by the American Board of Plastic Surgery, having surgery in a
certified operating room staffed by an anesthesiologist, choosing appropriate procedures, and following
evidence based medicine to lower the risk of events such as blood clots or pneumonia. In an otherwise
healthy patient, the risks of serious complications are rare. You can check if your doctor is board certified
in plastic surgery online.
What about breast implants? Are those safe?
Breast implants are the medical devices that have been studied the most. They are approved by the FDA
and they are very safe. However, your doctor should go over the problems that can be associated with
implants. The most serious but also the least common risk from implants is a very rare kind of lymphoma
called ALCL. ALCL can usually be cured by removal of the implants and the surrounding scar tissue.
Almost all of these cases have been found to be associated with textured or rough surfaced implants, so
most surgeons currently recommend smooth surfaced implants to avoid this risk. Implants will also
rupture over time, so most people who get implants will need more than one surgery over the course of
their lifetime. The type of implants I use have a warranty for 20 years, but your implants could last a
shorter or longer time. Silicone gel implants need to be followed with an ultrasound or MRI every few
years to check if they are ruptured, where saline implants will deflate like a flat tire when they rupture.
Some women with implants may experience symptoms called breast implant illness, which can improve
with implant removal. However, because the symptoms such as fatigue, joint pain, hair loss and anxiety
are very common, only some women who have implants will get rid of their symptoms by removing the
implants. The majority of patients who get breast implants do not have these symptoms and are happy
with the way that they look.
How long does it take to recover from plastic surgery?
It depends on the type of surgery, but almost all patients go home the same day of surgery. I use nerve
blocks so that many people can just take a combination of over the counter medications like Tylenol and
Motrin for pain. Now that working from home is an option, you can often just take a few days off from
work and return to full activity such as exercising about 4-6 weeks after surgery. You can find some tips
for postoperative recovery here.
About Dr. Joyce Aycock
Dr. Joyce Aycock is a board certified plastic surgeon who has been practicing in Denver since 2008. She
has expertise in cosmetic surgery of the breast and body and strives to provide safe and excellent care in
a personalized setting to all of her patients. She currently serves on the Ethics Committee of the
American Society of Plastic Surgeons. When she is not busy operating, she enjoys cooking, hiking, camping and skiing with her husband, daughters and 2 dogs.