Since You've Been Gone… How to explore the new Colorado Springs.
Thanks to a burgeoning downtown with a reimagined vibe, Colorado Springs should be atop any traveler's bucket list—especially if you've been away for a while. Here's the weekend guide to a city on the rise.
Whatever it is you think about Colorado Springs, think again.
Maybe you've known the Springs as just a mid-size city in the shadow of Pikes Peak, but take one stroll through downtown and you'll realize the city has evolved in countless ways over the past half decade. It's not only seen a boom in population, it's become a breeding ground for innovation and the wellspring of a cultural renaissance.
"We're shaking up the Springs," says Aaron Ewton, owner of Atlas Restaurant Group and the mind behind the newly opened CO.A.T.I culinary incubator. "And I love seeing that occur."
While the Springs' downtown was once marked by untapped potential, Ewton says all that began to change a few years ago when a new generation of business owners reimagined the city and began to reclaim its reputation. The result has been a diverse mix of restaurants, hospitality concepts, and other small businesses. In addition to CO.A.T.I, the downtown district's awakening is headlined by the boutique-style Kinship Landing hotel, a new professional soccer stadium for the Switchbacks FC, and the much-anticipated United States Olympic & Paralympic Museum—all of which opened within the last year despite COVID-19. In fact, the number of small businesses in Downtown Colorado Springs grew over the course of the pandemic, with more than 20 street-level businesses opening in 2020 alone and more than two dozen already announced for 2021.
As the city celebrates its 150th anniversary this summer—and as we emerge in the wake of the pandemic—it's a perfect time to visit (or rediscover) the Springs' revitalized downtown. Whether you're driving down from Denver or flying in for a quick trip, we've created a weekend itinerary that's sure to please even the most ambitious and cultured travelers out there. So, get ready to explore a city in bloom.
MAP IT OUT
DAY 1
Coloradans have a habit of playing hooky on Fridays, whether for a spontaneous powder day in the winter or to just start the weekend early in the summertime. And in this case, that's exactly what you should do, especially if you can make it on a First Friday, which are held year-round on the first Friday evening of each month and feature art unveilings, live music, and more.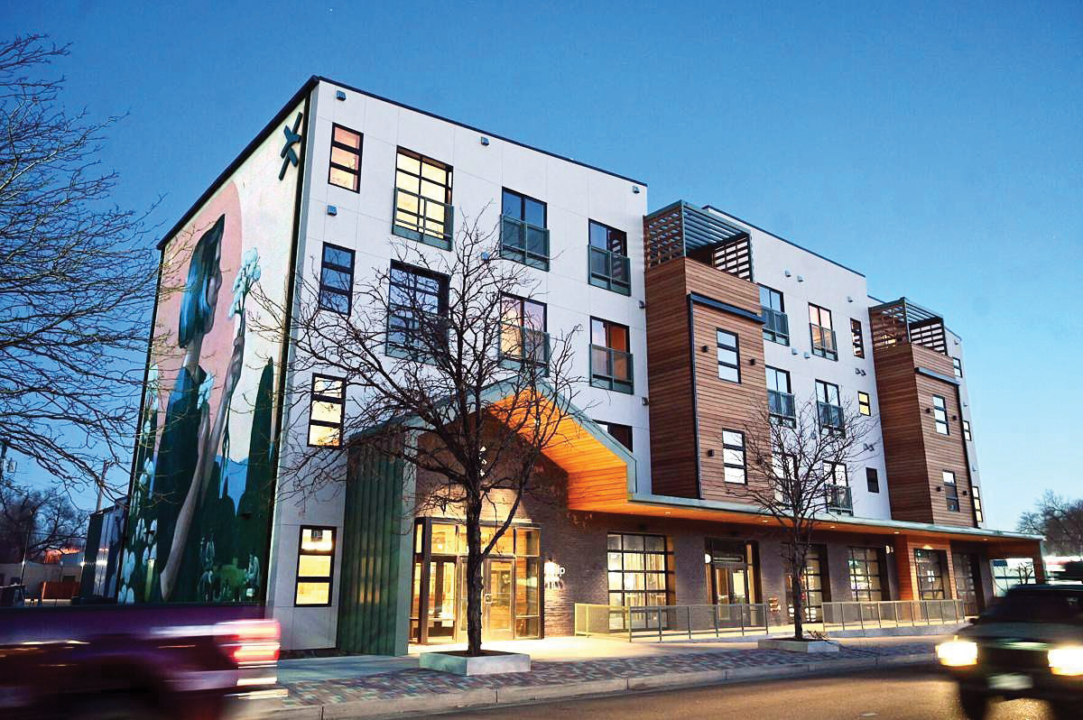 Welcome To The Springs
After arriving downtown, there are at least three things that you'll need to find: A place to stay, a hot cup of coffee, and your bearings. Luckily, the lobby of Kinship Landing (421 South Nevada Ave.) offers all three. Kinship, which opened in January 2021, is the brainchild of husband-and-wife team Bobby and Brooke Mikulas. After traveling the world in 2016 and '17, they returned home and purchased a vacant plot of land on South Nevada Avenue. Their idea was simple if novel: Create a hospitality concept that welcomes travelers to the city in the same way Bobby and Brooke were welcomed by foreigners in their travels. For that reason, Kinship has a different vibe than most American hotels. The lobby and cafe, for instance, feel as much like a trailhead as a place to book a night's sleep. Replete with wood furnishing and abuzz with curious guests, the hotel is designed for any type of traveler. Looking for a simple-but modern suite with views of Pikes Peak? No problem. A luxury shared bunk room complete with waterfall showers? They've got that, too. Feeling even more adventurous? You can actually pitch a tent on the fourth floor outdoor camp deck.
Throw One Back
Once you're settled in, walk two blocks to 516 S. Tejon and see all CO.A.T.I. has to offer. With eight restaurant concepts (including can't-miss barbeque from Slow Downz and quality seafood from Luchals) and three bars, it's hard to know where to start in the Mesoamerican-themed food hall-styled complex. Take a lap, and if you're feeling parched grab a drink at the Rival Bar, where the expert barkeeps know exactly how to refresh a weary traveler. Or, if beer is more your fancy, head to the adjacent Lager House, a new taproom from Pikes Peak Brewing Co. that specializes in—you guessed it—lager-style brews.
Dinner Time
If you're looking for a unique dining experience, it's hard to beat Chiba Bar (19 E Kiowa), a "cyberpunk izakaya" Japanese-style pub. Treat yourself to a rice bowl featuring BBQ eel and avocado, and pair it with a side of pickled cucumbers and a Tokyo-inspired gin cocktail. If you're looking for something more traditional, you have plenty of options since downtown boasts the largest concentration of locally-owned restaurants in the region.
Late Night
Cap night one in the Springs with a visit to ICONS, a new LGBTQ-focused piano bar featuring Broadway-level vocalists. The founders, Josh Franklin and John Wolfe, are Broadway vets themselves, and when the pandemic brought them back to the Springs (Josh's hometown), they realized no gay bar served the downtown area, certainly not one like what they had in mind. So, they pulled on decades of live performance experience and realized their vision in a matter of months. The location (3 East Bijou Street) serves an homage to queer Icons like RuPaul and Lady Gaga, and when it opened last fall it was almost immediately selling out—and for good reason: Each staff member is a live singer (every bartender has serious pipes), and every Friday at ICONS is drag night—just be sure to reserve a table ahead of time in the front room for the full experience. If you need a nightcap, head next door to Shame & Regret, the back-alley cocktail bar next door specializing in American whiskey and single malt Scotch.
DON'T MISS OUR PAID PARTNERS DURING YOUR VISIT:

Colorado Springs Fine Arts Center | Cheyenne Mountain Zoo | Visit Colorado Springs | Pikes Peak Brewing Co. | Garden of the Gods Resort | The Downtown Dentist | Via Ferrata – Royal Gorge Bridge
DAY 2
Charge Up
To get a jolt on your first full day in town, make a beeline to barista-owned Loyal Coffee. Hit up the airy downtown location (408 S. Nevada Ave) for award-worthy espresso and slice of Avocado toast (yes, it's actually worth it).
Once caffeinated, it's time to cover some ground. You could of course do this on foot, but there's a better way: the PikeRide bike share system. Launched in 2018, the PikeRide nonprofit's fleet of 250 electric-assist bikes saw 20,000 rides in 2020 alone. With an emphasis on reaching underserved communities, PikeRide has gone to great lengths to connect downtown Colorado Springs. Take a ride on the Pikes Peak Greenway Trail and the Legacy Loop, which encircles the city center, before pulling up to what is perhaps the city's biggest new attraction.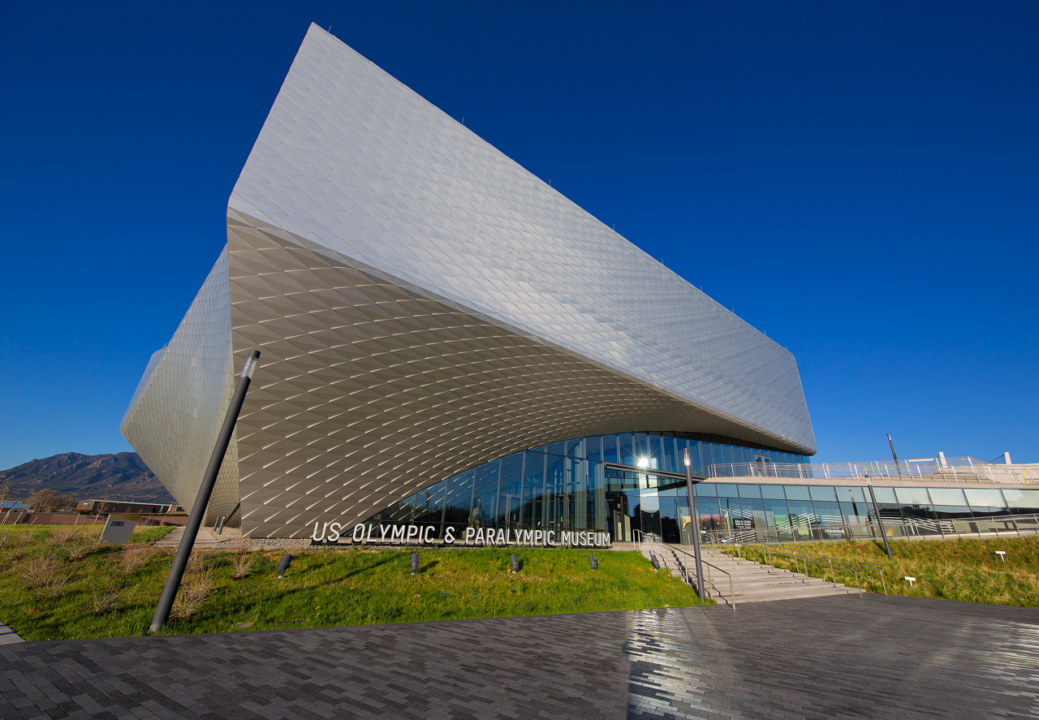 Olympic City USA
It would be wrong to spend a weekend in Colorado Springs without visiting the United States Olympic & Paralympic Museum (200 S. Sierra Madre Street). With a variety of interactive digital displays in addition to 13 galleries, the 60,000 square-foot complex is stunning in its breadth of Olympic history and its celebration of Team USA. One of the most technologically advanced, inclusive, and accessible museums in North America, it's no wonder the museum was named the country's best new attraction of 2020 by USA Today.
Shop On Bijou
As you make your way around downtown, you might want to break out the plastic and break off the main drag. Affordable boutiques like The Local Honey Collective (9 E Bijou St) mean your dollar might go farther than it would in other destination cities. Plus, with ethically-minded businesses like Yobel (11 E Bijou St), a fair-trade shop for men's and women's clothing and gifts, you can be sure you're supporting a good cause. Looking for a small souvenir? Pop into Ladyfingers Letterpress (113 E. Bijou Street), an LGBTQ-owned custom stationery shop that specializes in greeting cards and locally-made gifts.
Art On the Streets
If shopping isn't your fancy, enjoy a Colorado Springs' cultural tradition 23 years in the making. Art On The Streets, which began in 1998, turned the city into a yearlong gallery for sculpture and mural art, with dozens of works unveiled in the city over the years. The latest exhibit features 12 new works, and if you want to take yourself on a self-guided tour, well, there's an app for that. Just download the Otocast mobile app and the featured artists can walk you through their work.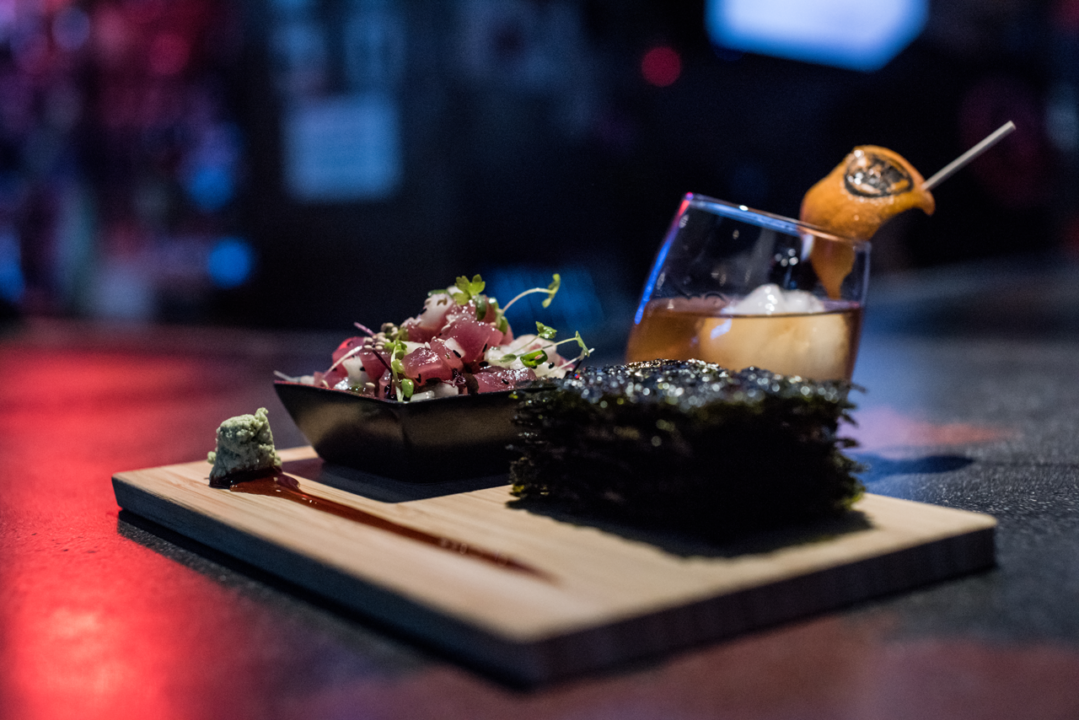 After Hours
After a long day on your feet, it's time for a hearty meal. With a down-to-earth vibe, an array of burgers and sandwiches, and robust beer menu, Odyssey Gastropub will likely do the trick. Fill up on a Banh Mi or a plate of chicken and waffles and wash it down with a local brew. But don't let the night end there: If you're looking for something intimate, reserve a table at Brooklyn's on Boulder Street gin distillery and speakeasy-style lounge. Or, if you're looking for a laugh, grab tickets to a show at 3E's Comedy Club and see the likes of Jeremy Piven on stage.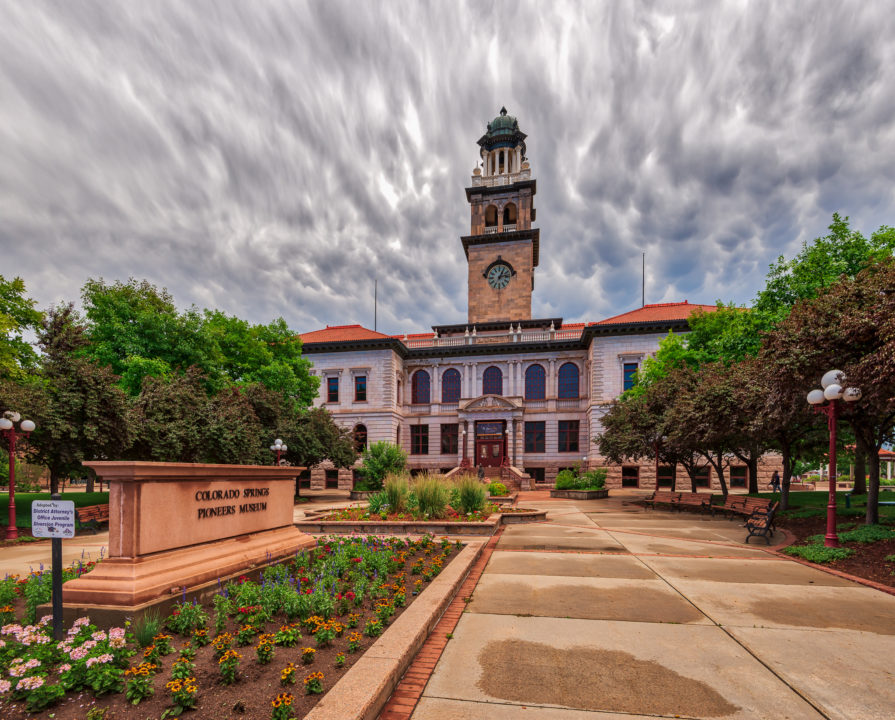 One Last Thing
On July 31, Colorado Springs will officially celebrate the 150th anniversary of its founding. If you're a history buff or merely curious, the Colorado Springs Pioneers Museum in the heart of downtown has an exhibit called COS@150, dedicated to celebrating the city's sesquicentennial anniversary. The museum curated 150 objects representing 150 unique stories to tell the history of the city. Before you leave town, stop in and see just how much Colorado Springs has evolved over the years.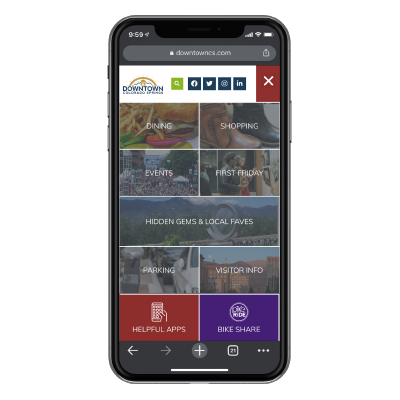 Find everything you need during your Colorado Springs stay.
Visit Downtown Colorado Springs' mobile directory. Plus, download the FREE Discover Downtown Savings Pass now to get deals and discounts at restaurants, shops, bars, breweries and salons.