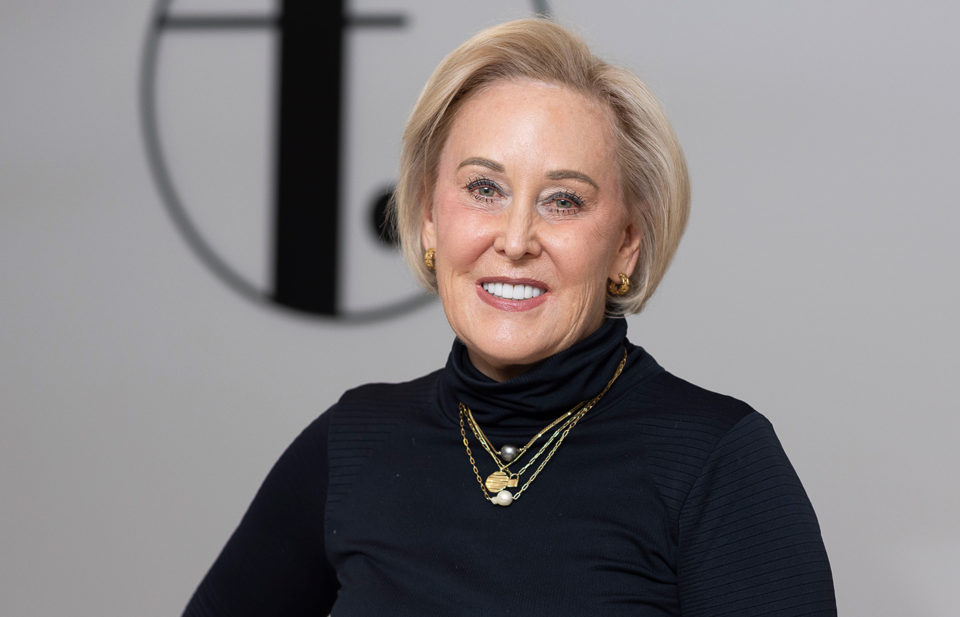 How Do I Choose the Right Med Spa for Me?
Over the past few years, the med spa industry has seen a lot of growth in Colorado. So, how do you decide who to work with when it comes to achieving your aesthetic goals? How do you know you're putting yourself in the best hands? We went straight to Colorado medical spa mogul, Pamela Hill-Grossman, RN, CANS, who founded Colorado's first medical spa in 1992: Facial Aesthetics. Now, with three locations in Cherry Creek, Golden and Greenwood Village, Pamela is here to tell us what we should be looking for when searching for a quality medical aesthetics experience.
What is your best advice to someone who is seeking med spa services for the first time?
My best advice is to do your homework. Read reviews, learn about experiences of others and the experience of your provider. Why? Because when it comes to aesthetics, experience matters. And chances are good if you don't choose wisely the first time, you'll waste time, energy and money.
Here are some quick tips that can help you determine if you're in the care of an experienced aesthetic professional in the following areas:
Injectables (Botox, Dysport, Dermal Filler, Kybella, Sculptra, etc): While it's true the product injected causes the result, it's nothing without the proper and precise placement by the hands that inject it. Check qualifications of providers. A complete understanding of facial anatomy is what sets a well-trained, experienced injector apart from the rest. Do they have the knowledge and ability to correct an injection emergency in the event one may occurs? Look for CANS (Certified Aesthetic Nurse Specialists) credentials, or Nurses and Physician Assistants who ONLY perform injectables, have undergone extensive training or have experience in aesthetic nursing specifically. Ask your injectors if they participate in ongoing and continuous education and training? Seeking a professional who specializes in injectables and who performs them all day, every day, means they've had more injecting experience than someone who holds more than one job description at a medical spa. This gives you confidence that the injector, and the practice, have seen many different cases and performed countless different treatments, and have the capacity to correct something in the rare event of an adverse event.
Skin Care (facials, microneedling, laser and light therapies, etc): Seek a skin care professional who is a certified aesthetician, has proper training and experience, and is someone you like. Schedule the initial consultation. It's not a must that you treat on the same day – you can simply get to know your provider first. After your first encounter, you'll have a good idea of their skin care knowledge and whether they can confidently address your concerns. It's where you start building trust and where you start to grow a long-term relationship.
Body Treatments: Do your homework on the technologies available to you and learn about the specialist performing the treatments. Are they trained and certified? How comfortable are they with the technology? Putting yourself in the best hands, especially when it comes to permanently and non-surgically shaping and toning the body is important.
At Facial Aesthetics, our hiring process is rigorous, and we believe the best thing we can do for our patients is properly train our providers. A provider's experience coupled with our training makes our patients confident in our knowledge, expertise, and experience. We care about your care and any good medical spa would feel the same way.
Q. What about safety?
A. Safety should never be overlooked by a patient, but unfortunately, sometimes can be. Safety goes hand in hand with experience. It's the frequency of performing the service. With more frequency, comes more experience and a longer track record of safety and beautiful results. Along with experience, have a look at your surroundings. How clean is the space? How about in the (unlikely) event of an emergency, is there a Medical Director who would oversee your care? Are the products and technologies sourced legitimately – meaning they come directly from the manufacturer? In an ever-changing industry, we uphold our safety measures by understanding the latest and greatest of everything on the market – what works and what doesn't work. We make it our business to know it, and our business to ensure it delivers results. But we don't jump on all the fads and trends. We want tried and true. We want you to have the latest, but safest, options when it comes to nonsurgical skin and body care. And I can't forget about education. Both myself and our Medical Director, and world-renowned plastic surgeon, John A. Grossman, investigate and trial all technologies prior to bringing them to our clinics and educate our staff extensively on all services. A great medical spa should care about educating their clinicians and upholding these values when it comes to safety.
Q. What is one thing you would advise patients NOT to do when seeking medical spa services?
A. Don't shop on price and price alone. This is not a message about how the most expensive = the absolute best results and experience, because that is also not true. But it is a message about putting yourself in the right hands, THE FIRST TIME. I always say: if you think your treatment by a professional is expensive, wait until your treated by an amateur. In medical aesthetics, we can say with confidence that when you opt for the cheapest, you often get what you pay for. Instead, opt for knowledge, experience, and safety and you will set yourself up well for a positive experience.
Q. What kind of impact does social media have in choosing a medical spa?
A. Great question…here's some very important advice when scrolling your social feeds. Everyone on social media wants to sound the best, look the best and offer the best, yet only a few places can say they do all those things. You can be anyone you want online and that's true for the aesthetics industry. Just because it's on TikTok, Facebook, Instagram, a talk show or wherever else, doesn't mean its reality. Do yourself a favor and find a professional you can trust, and whose values align with yours. Schedule the consultation. Meet the provider. As a medical spa since 1992, Facial Aesthetics has been able to sustain 30 years in business because of staying true to who we are as a brand. It's always been about providing the best in education, talent, safety, and results. We're not going to jump on the next "new" treatment if it means sacrificing our patient's safety. We're also not going to tell you that a treatment does something if it doesn't or simply won't. We care about your experience with us. Use care when deciding who you choose to work with, especially when it comes to your face and body.
If you have any questions, I encourage you to reach out to us. Email us at admin@fabeautiful.com and one of our expert clinicians will be happy to provide further guidance as you embark on your aesthetic journey. The decision to be your best every day is an exciting one – and we love partnering with our patients to help them become the best version of themselves.
About Pamela Hill-Grossman
Pamela Hill-Grossman, RN, CANS + Founder of Facial Aesthetics, Colorado's premier medical spa.
In 1992, Pamela Hill-Grossman discovered a true need for professional skin care services in Colorado and founded the first medical spa, Facial Aesthetics. As an accomplished author, educator and businesswoman, Pamela built her business into a multi-clinic operation where company culture, clinician training and development and patient satisfaction come first. She has helped many aspiring aesthetic professionals get their start in Colorado. Pamela is a trailblazer in the aesthetics industry and a unique asset to Facial Aesthetics and its team of professionals.