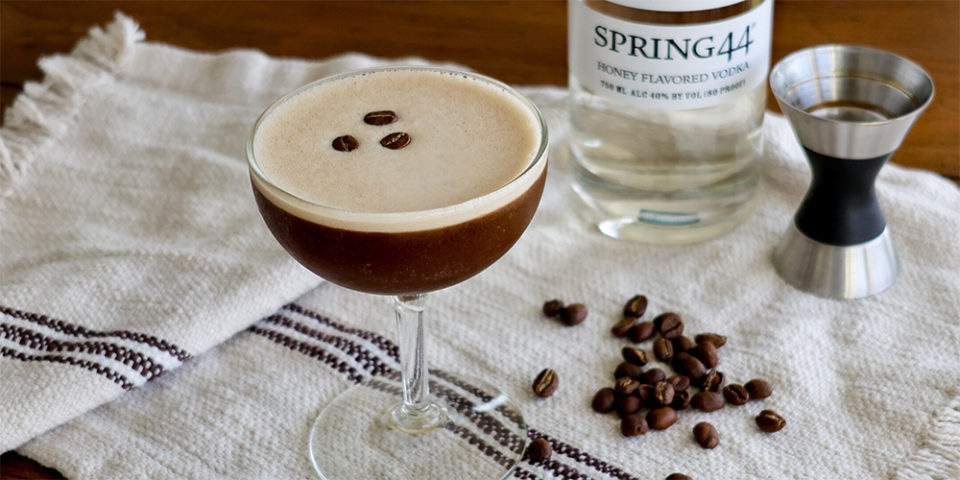 Honey Vodka Espresso Martini from Spring44
Colorado artesian spring water and local honey elevate your favorite espresso martini.
Ingredients
2 oz Spring44 Honey Vodka
1 ½ oz espresso
½ oz coffee liqueur, optional
Instructions
Add Spring44 Honey Vodka, espresso and coffee liqueur to a shaker filled with ice and shake. Strain into a chilled cocktail glass. Garnish with coffee beans.