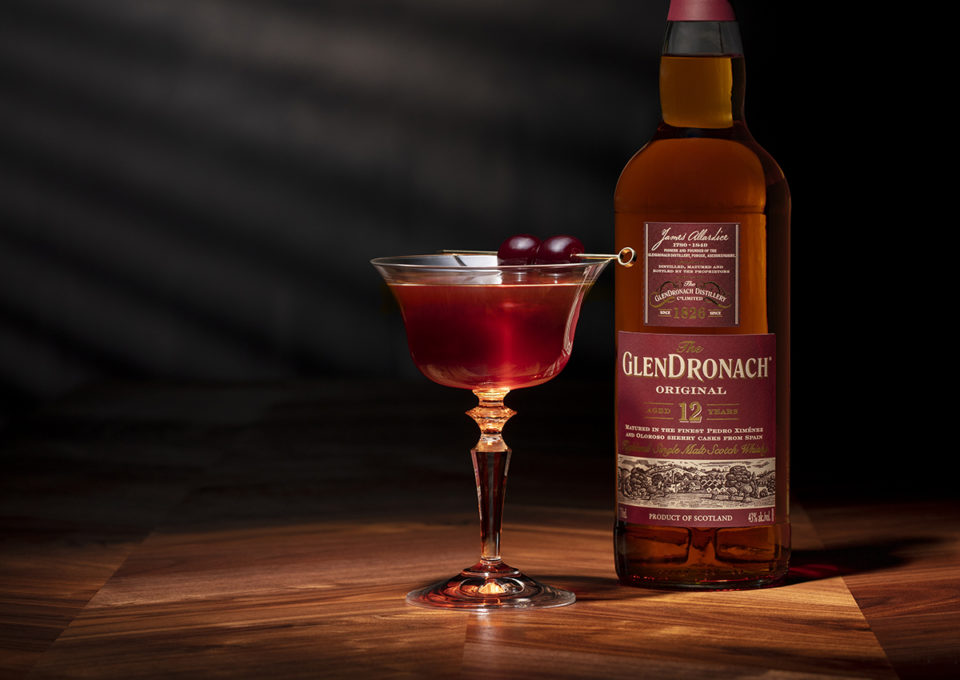 Bring to life the Pedro Ximenez and Oloroso Sherry casks of The GlenDronach Original Aged 12 Years with the classic Rob Roy.
INGREDIENTS
2 oz. The GlenDronach Original Aged 12 Years
1/4 oz. Vermouth
3 dashes Angostura Bitters
Garnish: Brandied cherry
INSTRUCTIONS
Combine all ingredients in a mixing glass with ice. Stir until very cold and strain into a chilled coupe. Garnish with cherry.
Please Drink Responsibly.
Scotch Whisky, 43-48% Alc. by Vol., Imported by Brown-Forman Beverages, Louisville, KY. Glendronach is a registered trademark. ©2021 BenRiach. All rights reserved. To find out more about responsible consumption, visit Responsibility.org and OurThinkingAboutDrinking.com. All other trademarks and trade names are properties of their respective owners.