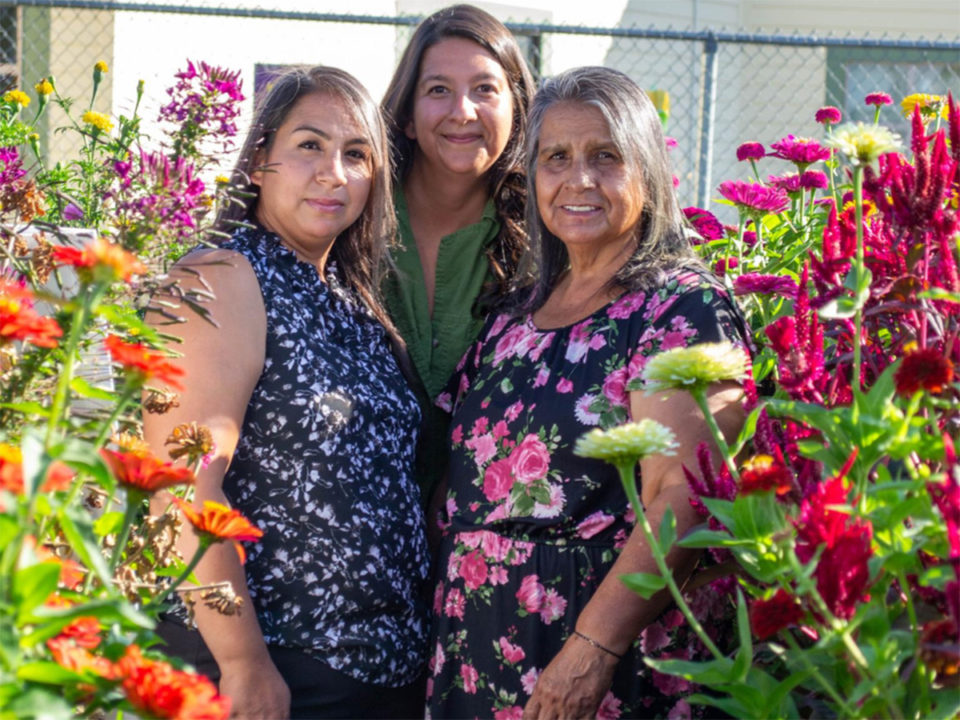 Focus Points Family Resource Center
Focus Points Family Resource Center has a powerful mission—to build better communities by strengthening families.
Meet Deisy, Karen, and Soledad, proud graduates of Focus Points' workforce training program, Huerta Urbana. With skills they learned from Focus Points, these amazing women launched their own cut flower business in their community.
For nearly three decades, Focus Points has brought life-changing, innovative programs and services to the Denver area's most underserved neighborhoods.
Focus Points is a multi-generational, one-stop shop for families to access all kinds of services—early childhood education, workforce development, basic needs assistance, and support for older adults. We offer free English language classes to immigrants and refugees, both virtually and on-site, as well as free mental health counseling accessible in both Spanish and English. Our service center, located in the heart of Elyria-Swansea, features an urban farm that hosts a local "pay-what-you-can" Farmers' Market throughout the growing season. Our innovative social enterprise, Comal Heritage Food Incubator, located in the RiNo Art Park, is a full-fledged restaurant serving breakfast and lunch daily, while training refugee women for jobs or entrepreneurship in the culinary arts. Come visit us and learn more about how you can support families and local entrepreneurs right in your own backyard!
2501 E. 48th Ave., Denver, Colorado 80216
(303) 292-0770 | focuspoints.org