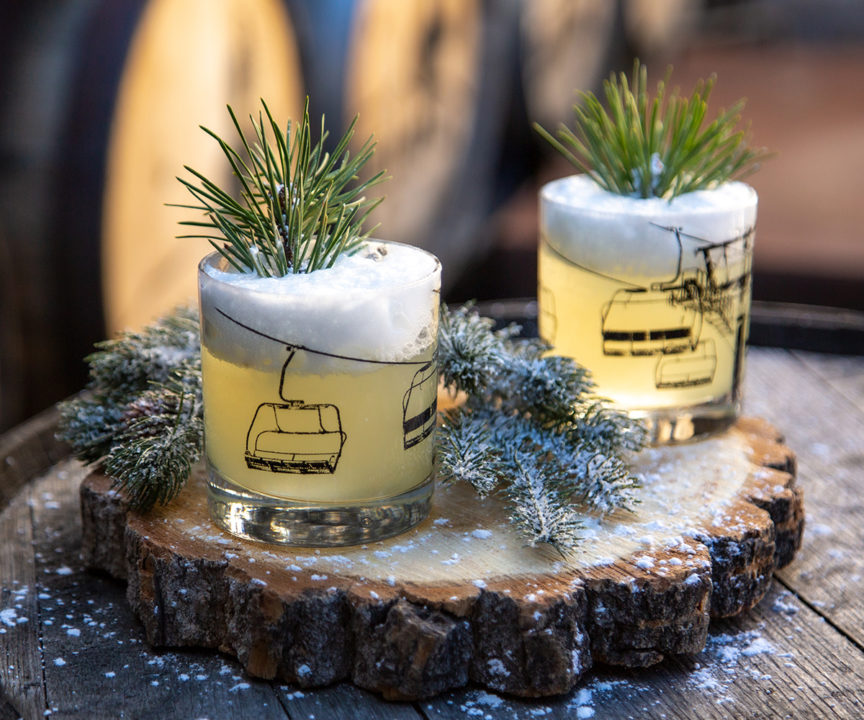 from Breckenridge Distillery
You don't need a warm drink to pay off your winter adventures. Cheers.
Ingredients
2 oz. Breckenridge Gin
1 oz. fresh lime juice
3/4 oz. pine simple syrup*
1/2 oz. egg white
Top with sparkling soda
Instructions
Dry shake first 4 ingredients (no ice). Shake again with ice and strain into glass. Top with sparkling soda.
Garnish with pine sprig and zest of lemon.
*Pine simple syrup: over medium heat, add 1 cup water, 1 cup sugar and ¼ cup rinsed edible pine needles. Stir until sugar is dissolved. Let cool, strain, bottle, and refrigerate.