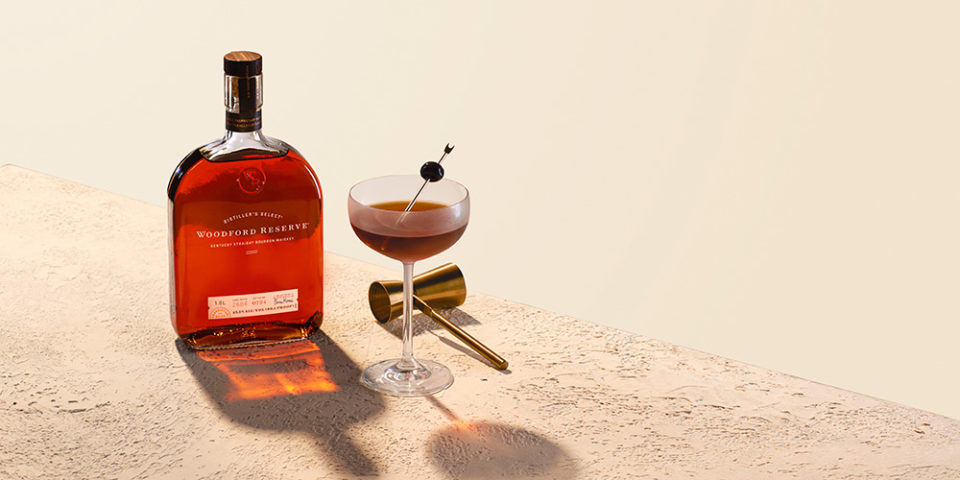 Espresso Manhattan from Woodford Reserve
'Tis the season to dazzle.
Ingredients
1 oz Woodford Reserve Double Oaked Bourbon
¾  oz Coffee Liqueur
½ oz Sweet Vermouth
2 dashes Angostura®  Bitters
Instructions
Add ingredients to a shaker tin with ice. Shake vigorously until chilled and diluted. Double strain into a chilled coupe. Garnish with espresso beans or a lemon peel.
Crafted Carefully. Drink Responsibly.
Woodford Reserve is a registered trademark. ©2023 Brown-Forman
Distillery, Inc.. All rights reserved. Kentucky Straight Bourbon Whiskey, 45.2% ALC/VOL. The Woodford Reserve Distillery, Versailles, KY.