A Whole New World: Escape to Santa Fe
If you aren't desperate to get out and explore after the last year, check your pulse. Your heart may encourage a five-hour flight to anywhere, but your head may say you're not quite ready to leave the region. A whole new world waits for you just five hours south of the Mile High City in Santa Fe, New Mexico … no passport required. Dubbed "The City Different," Santa Fe is primed for a long-awaited indulgence in adventure, culture, cuisine, and a stay that will stir up your wanderlust after a long year.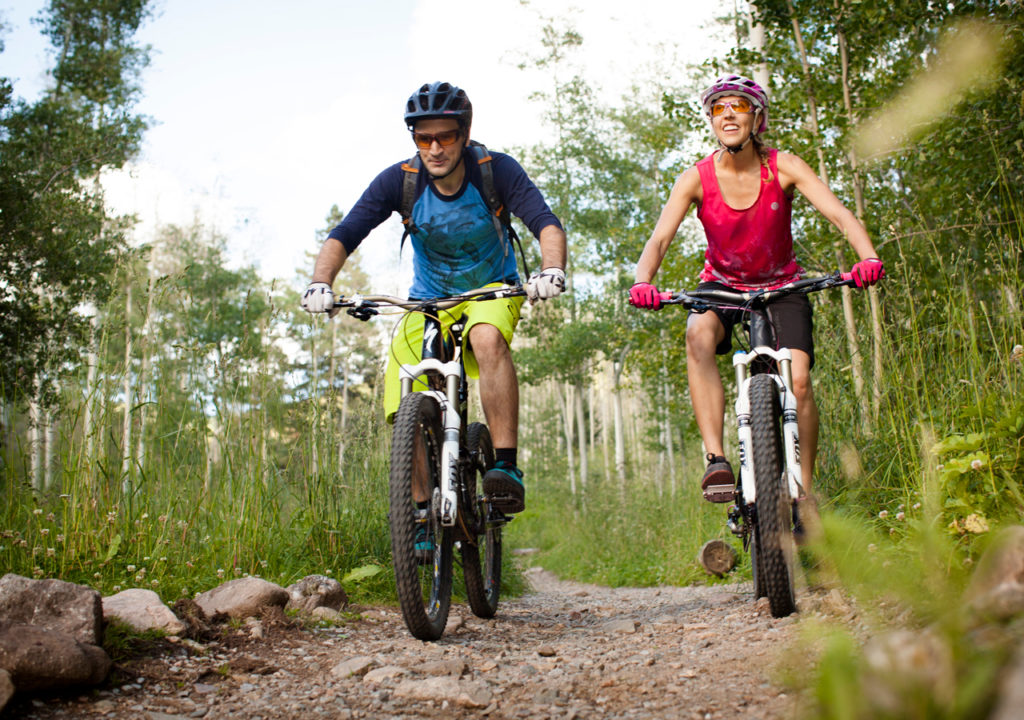 Trail Time: Head out to the Santa Fe trails on two wheels or two feet. Book a reservation on the Blue Bus ($5) for a shuttle from downtown Santa Fe to the Ski Santa Fe ski area … where the 10-mile ridable section of the flowy, downhill Winsor Trail begins. Feeling fit? Test yourself with a pedal up 1.1 miles from the ski area to the true downhill start. If a hike is more your speed, head for the Dale Ball trails—just a 10-minute drive from central Santa Fe. Take on the 3.3-mile trek up Picacho Peak. Known for wildflowers and panoramic views, visit Picacho Peak early to dodge crowds and the heat.
Culture Abound: Start your art walk on Canyon Road. Meandering down this half-mile strip will lead you to more than 100 galleries, shops, and restaurants. Don't miss the Turner Carroll Gallery—which is celebrating its 30th anniversary—and its upcoming exhibit, Swoon: Wholeness in the Mind which opens on May 28. Caledonia Curry (a.k.a. Swoon) finds a way to braid the whimsical to the grounded in her contemporary art. And if you're impatiently waiting for the opening of Meow Wolf in Denver later this year, like the rest of us, nab tickets to visit the original which is open Friday through Monday.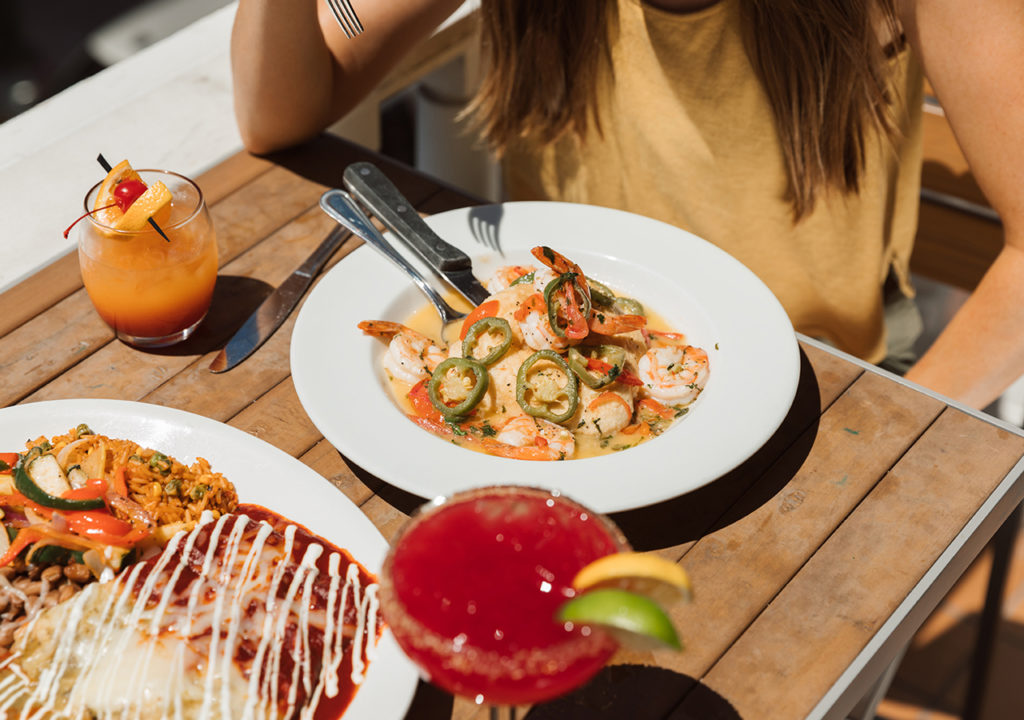 Essential Eating: The most important meals of the day in Santa Fe are breakfast, afternoon brews, dinner, and tequila…preferably on an open-air patio. Start the morning with the traditional southwest flavors of a Christmas-style breakfast burrito from Palacio Cafe. When a morning of popping in and out of galleries leaves you parched, let New Mexico's original craft brewery—Santa Fe Brewing—beckon you with its lineup of IPAs, Happy Camper Ale, and the uniquely named Chicken Killer Barley Wine. We heard it's something about a dog in the chicken coop, but it's probably worth asking the bartender for the full scoop. After the sun dips on the nation's oldest state capitol, choosing a dinner destination is a guaranteed challenge … too many options that won't disappoint. Try Sazón's sophisticated and contemporary flavors influenced by Chef Fernando Olea's heritage in Mexico City. Pair your entrée with a signature flight of five tequila and mezcals and a taste of the restaurant's house-made moles.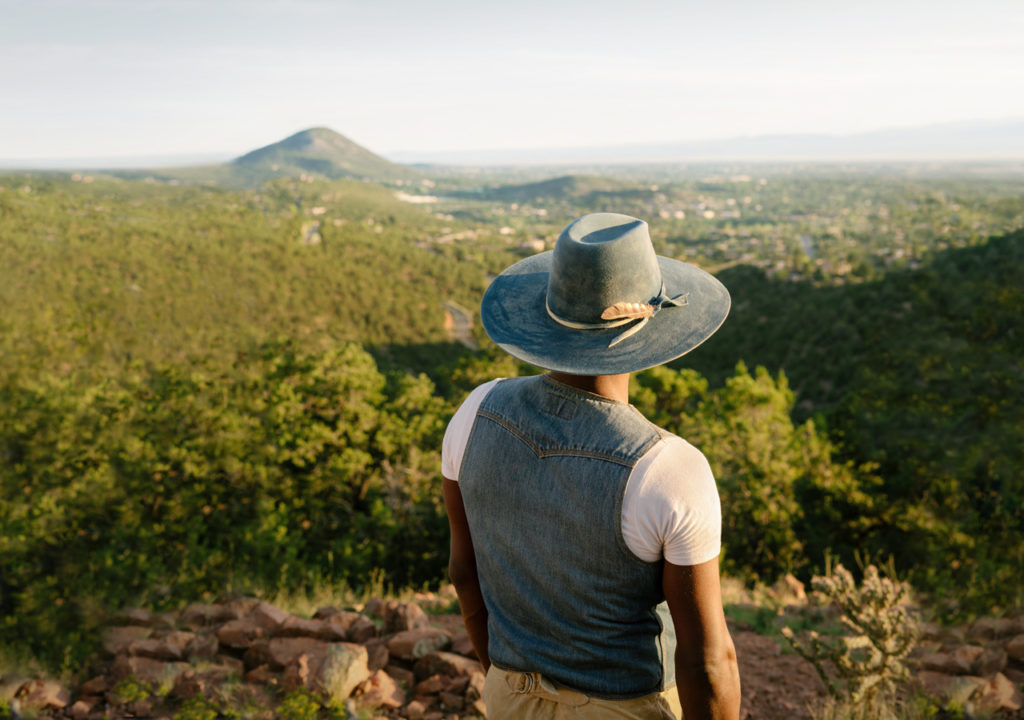 Recharge: Looking to turn in close to the Plaza in Downtown Santa Fe, look to the La Fonda on the Plaza. The city's oldest hotel—renovated with the latest amenities—is the only one that sits directly on the Plaza with easy access to art, eats, and all that's happening downtown. If a nature retreat is one your mind, rest at the Inn of the Turquoise Bear. Tucked in the pines with views of the Sangre de Cristo mountains, this high desert oasis fills your want for classic Santa Fe with the contemporary updates for max comfort. Long a retreat to artists including Georgia O'Keeffe, the adobe estate hosts rooms with unique styles and stay perks like a gourmet breakfast (read: freshly-made smoothies, blue corn pancakes with pinion butter, artichoke & potato frittata with turkey sausage, and huevos rancheros eggs) and 24-hour tea service.
For more up-to-date information, events, and suggestions, visit Tourism Santa Fe at www.santafe.org.