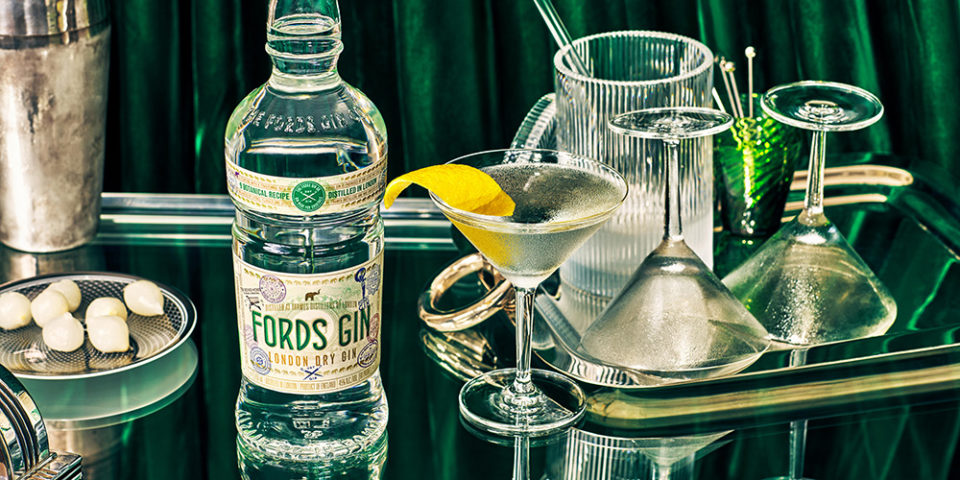 Dry Martini from Ford's Gin
A gin created to cocktail.
Ingredients
3 oz Fords Gin
½ oz dry vermouth
Instructions
Add all the ingredients to a mixing glass and fill with ice. Stir, and strain into a cocktail glass. Garnish with an olive or a lemon twist.
Please Cocktail Responsibly.

Fords Gin is a registered trademark. ©2023 Brown-Forman Corporation. Fords London Dry Gin, 45% Alc/Vol. The Fords Gin Co., Louisville, KY.