Denver's Top Bartenders Share Favorite Dano's Tequila Cocktails
Missing travel? Let Dano's Tequila whisk you away to #DestinationDanos, without the traffic or crowded airports. Dano's Tequila, maker of ultra-premium, 100% agave tequilas, has partnered with three of Denver's top bartenders to create amazing cocktails that you can recreate from the comfort and safety of your home. Grab your shaker, ice and your fanciest glassware and let these recipes take you on a dreamy escape.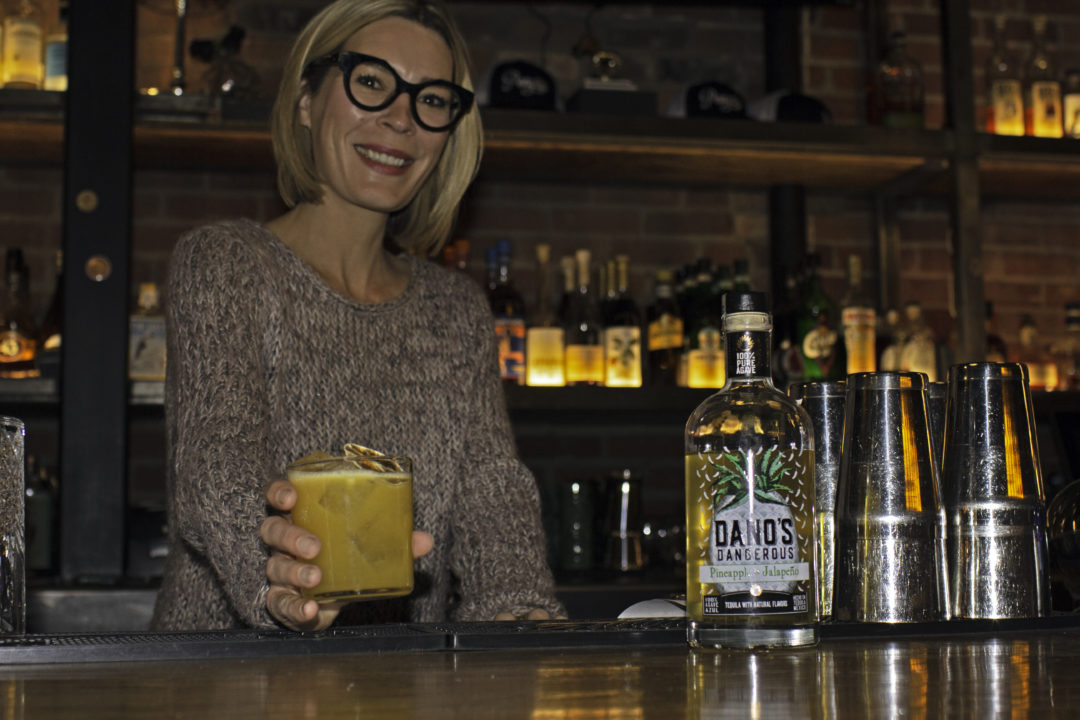 Alexis' cocktail will transport you to #DestinationDanos in the blink of an eye. Leave the hard realities of 2020 behind and indulge in this fruity and floral refresher. Featuring Dano's Pineapple & Jalapeño Infused Tequila with pineapple amaro and a zippy hit of fresh passion fruit, this cocktail is DANGEROUS-ly easy to drink!
The Great Escape
2 oz Dano's Pineapple & Jalapeño Infusion Tequila
.25 oz Heirloom Pineapple Amaro
.75 oz fresh lime juice
.5 oz fresh passion fruit, muddled
.25 oz agave syrup*
Rocks glass, fresh ice, dehydrated lime wheel garnish
Preparation: Build all ingredients in shaker tin, add ice, give a hard shake and strain into rocks glass. Add fresh ice. Garnish with dehydrated lime, fresh lime, or even a pineapple slice if you have!
*TIP: to make the agave syrup, use equal parts agave to water. Bring water to a simmer, add to agave and stir vigorously. Let cool then store till used.
Paul raves about Dano's Reposado as a lovely, smooth tequila with a beautiful balance of vanilla and agave that lends itself well to an old fashioned style cocktail —  almost as lovely as the young woman from whom the cocktail gets its name. Dano's Tequila is hand-crafted in small batches in the historic town of Tequila, Jalisco, Mexico using time-honored traditional methods, which reminded Paul of the traditional mole sauce he grew up with. Paul's family's recipe always includes Coca-Cola, providing the inspiration for this special cocktail. 
Dano's Koko Fashioned
2 oz Dano's Reposado
.5 oz Cherry Cola syrup*
2 dashes oranges bitters
Lemon zest, berries, cola bottle gummy bear
Preparation: Combine ingredients and stir. Strain. Garnish with expressed lemon zest, 2 berries of your choice and a cola bottle gummy bear.
*Cherry Cola syrup
1 L Cola
1/4 cup of cherries
1 bar spoon vanilla
1 heavy pinch of cacao
1 pinch kosher salt
(Optional) 1/4 cup cherry liquor
Preparation: Combine all ingredients and bring to a simmer. Reduce your cola mixture by 1/2. Strain.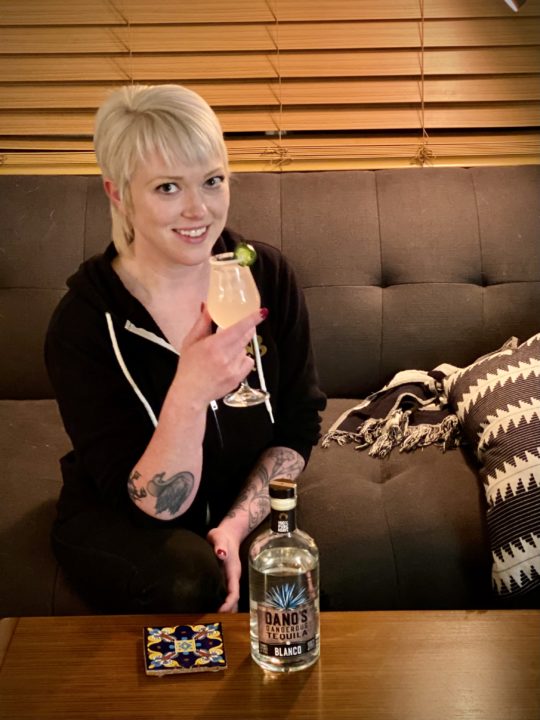 Erica took a classic Paloma and put her own spicy twist on it with the Jalapeño Paloma. The slight spice from the jalapeño syrup plays well with the grapefruit – just add Dano's 100% agave Blanco Tequila, and let your imagination soar to a tropical paradise, where you can pretend it's not dark at 4:30 pm.
1.5 oz Dano's Blanco
.5 oz fresh lime juice
2 oz fresh grapefruit juice
1 tsp jalapeño simple syrup*
Grapefruit seltzer
Preparation: Shake ingredients in cocktail shaker, strain into sugar rimmed glass over ice. Top with grapefruit seltzer. Garnish with jalapeño wheel.
*TIP: jalapeño simple syrup 1 cup water, 1 cup sugar, two roughly sliced jalapeños, bring to boil, simmer on low for ~30 min, strain jalapeños
While you may not be able to physically travel just yet, #DestinationDanos can give you that little momentary escape you're looking for. Don't fancy yourself a bartender? These cocktails will be on the menu at the bars mentioned, so be sure to support local businesses and bartenders by ordering takeout, stopping by for a drink or following them on social media. Cheers!
For more information on Dano's Tequila and to purchase today, visit danostequila.com or follow on Instagram @danostequila.