How to Have Your Best Summer Yet at Custer State Park
What's the secret to having your best summer yet? It's simple — plan a trip to Custer State Park in the Black Hills of South Dakota.
Historic lodges, one of the most outstanding scenic byways in the nation, pristine mountain lakes, abundant wildlife and the region's top trails – Custer State Park has all the makings for an unforgettable getaway, and then some.
It's easy to get to the park, located just 25 miles south of Rapid City in western South Dakota.
Here's everything you need to know to make the most of your time in Custer State Park.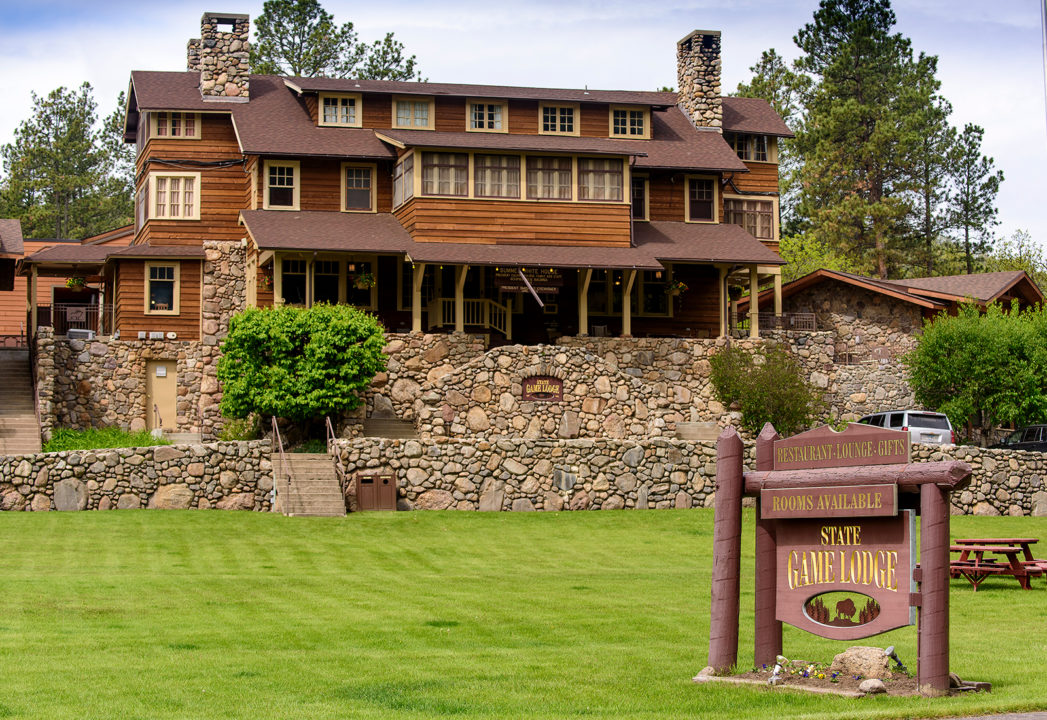 REST UP FOR ADVENTURE
Make plans to stay in Custer State Park, so your next great adventure is just outside your door.
The park has five historic lodges, all with modern amenities. Each has its own dining options, ranging from elevated meals to hearty ranch fare and family-friendly homestyle cooking. Bring your appetite because you'll want to get a taste of each.
Is camping more your pace? Custer State Park has nine campgrounds that can accommodate RVs and tents. Set up camp in secluded ponderosa pine forests, alongside fresh flowing streams or near a mountain lake. Or relax in camping cabins throughout the park.
TRIP TIP Want to secure a site at a campground? Make reservations online or call 1.800.710.2267.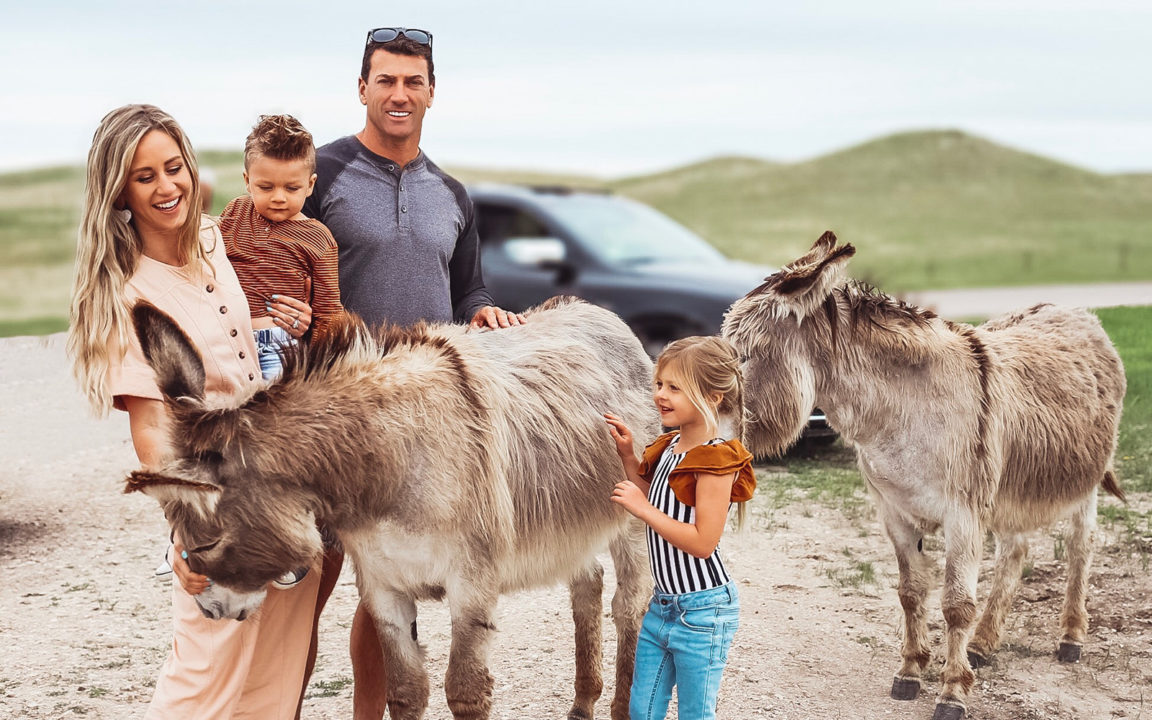 LIVE LIFE ON THE WILD SIDE
Watching a baby bison scurry to its herd, spotting white-tailed deer frolicking through prairie grass, and laughing at the playful antics of prairie dogs – does it get any better?
Custer State Park's animal inhabitants will greet you with a warm welcome and accompany you on all your amazing adventures. Critters like mountain goats, elk and bighorn sheep roam free in the park's 71,000 acres. It's easy to spot them along trails, in the campgrounds and beside the road.
Encountering the approximately 1,300 bison that call Custer State Park home is not a question of "if," but "when." The herd is the second-largest public free-roaming herd in the U.S. and spends most of its time grazing throughout the park.
TRIP TIP Your best chance for seeing animals is on Wildlife Loop Road, which winds through prime sighting spots in the park.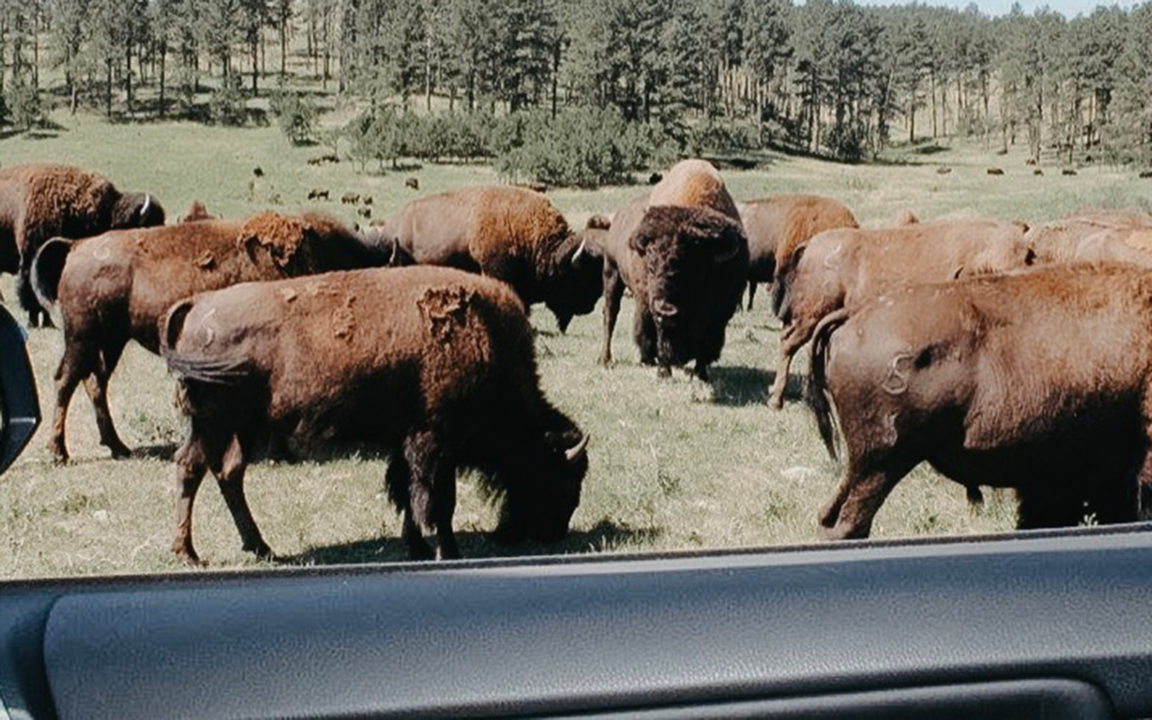 TRADE SCREEN TIME FOR WINDSHIELD TIME
Prepare to pick your jaw up from the floor after driving the park's scenic highways and byways.
The 70-mile Peter Norbeck Scenic Byway threads its way around pigtail bridges and through one-lane rock-walled tunnels. You'll even catch a glimpse of Mount Rushmore.
TRIP TIP Peter Norbeck advised, "You're not supposed to drive here at 60 miles an hour. To do the scenery half justice, people should drive 20 or under…"
HIT THE WATER
Get out on the water and relax on a warm summer day at Custer State Park's four alpine lakes.
Cast a line for a chance to catch that trophy trout. The lakes offer nearly 182 acres of crystal blue water and are home to several species of fish.
TRIP TIP Don't have room to pack your canoe? Rent canoes, kayaks and stand up paddleboards. They even provide life jackets.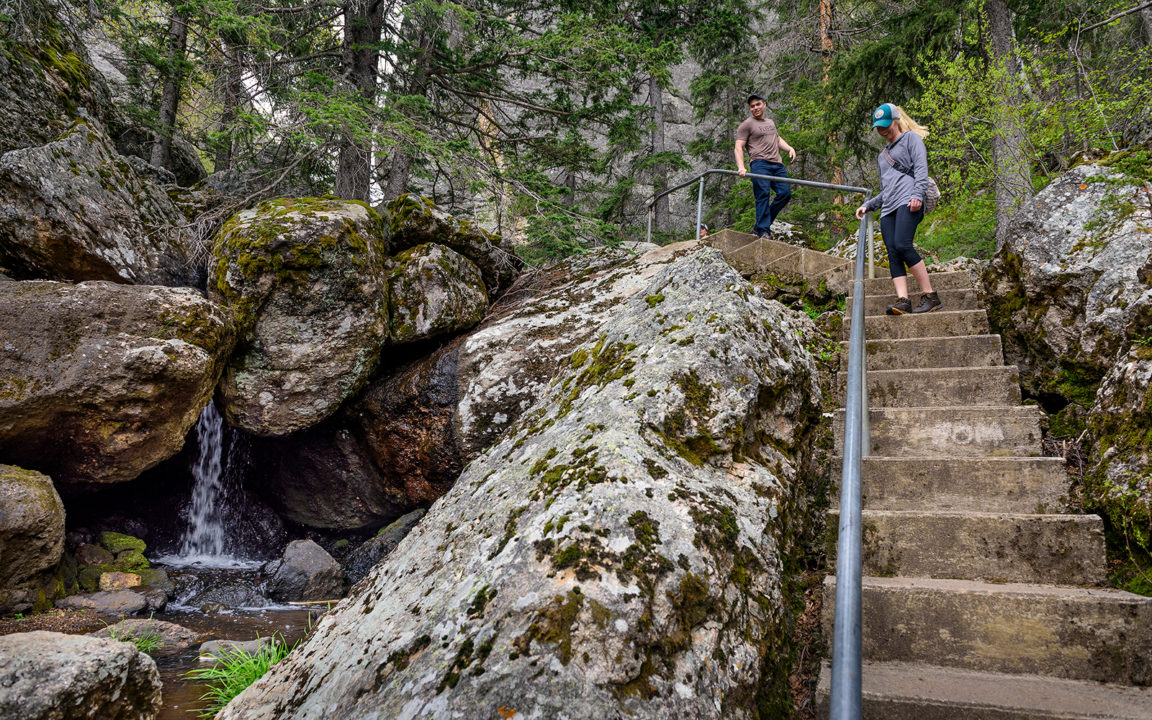 GET SOME DIRT ON YOUR BOOTS
Whether you're looking to hike to the tallest peak east of the Rocky Mountains, or you want to take an easy ramble in the woods, it's safe to say you'll have plenty of options.
Pick from 14 scenic hiking trails that wind through the park's forested mountains and expansive prairie.
TRIP TIP Stop into one of the park's visitor centers before heading out. Their knowledgeable staff is happy to chat with you, get you trail maps and provide recommendations on which route to choose.
Custer State Park is truly one of the most special places in the world. There's so much to see and do here, and always a new way to experience it. So, what are you waiting for? Start planning your trip today.