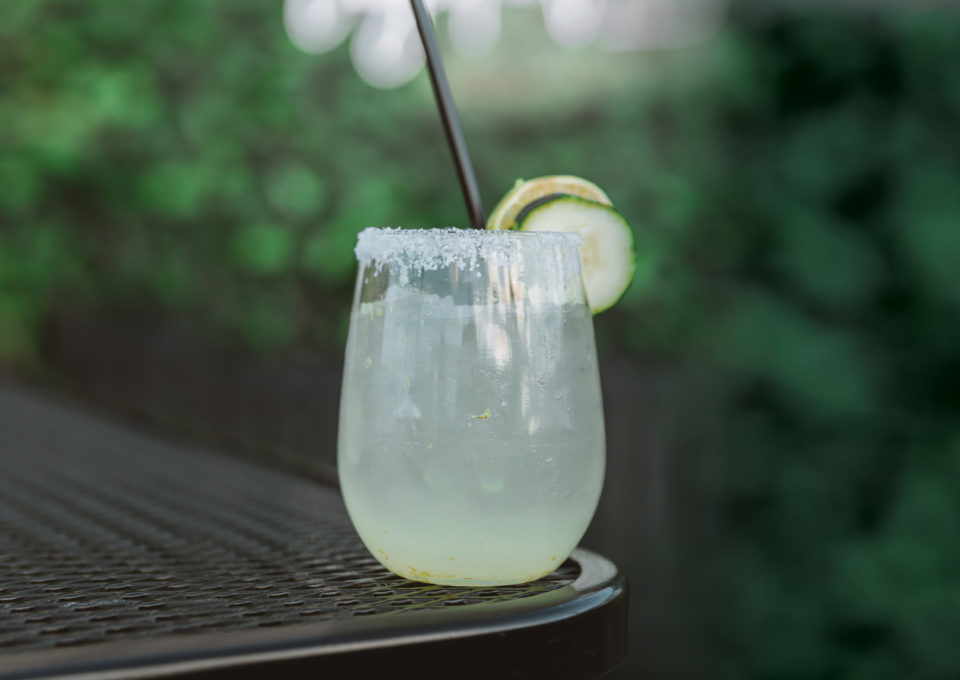 MCDEVITT TACO SUPPLY
A refreshing twist on a classic margarita. With each sip, you'll taste the crisp and cool cucumber notes that perfectly complement the zesty lime and smooth tequila.
INGREDIENTS
4 oz Fresh Cucumber Juice
2 oz Fresh Squeezed Lime Juice
1 ½ oz Suerte Blanco Tequila
1/2 oz Splash of Simple Syrup
Garnish: Cucumber slice or lime wedge
INSTRUCTIONS
Rim a glass with salt by running a lime wedge around the rim of the glass
Dip glass into a small dish of salt
In a cocktail shaker, muddle chopped cucumber
Add tequila, fresh lime juice, simple syrup, and ice to the cocktail shaker
Shake vigorously for about 15 seconds to combine and chill the ingredients
Strain the mixture into a glass filled with ice
Garnish with a cucumber slice or a lime wedge, and enjoy!