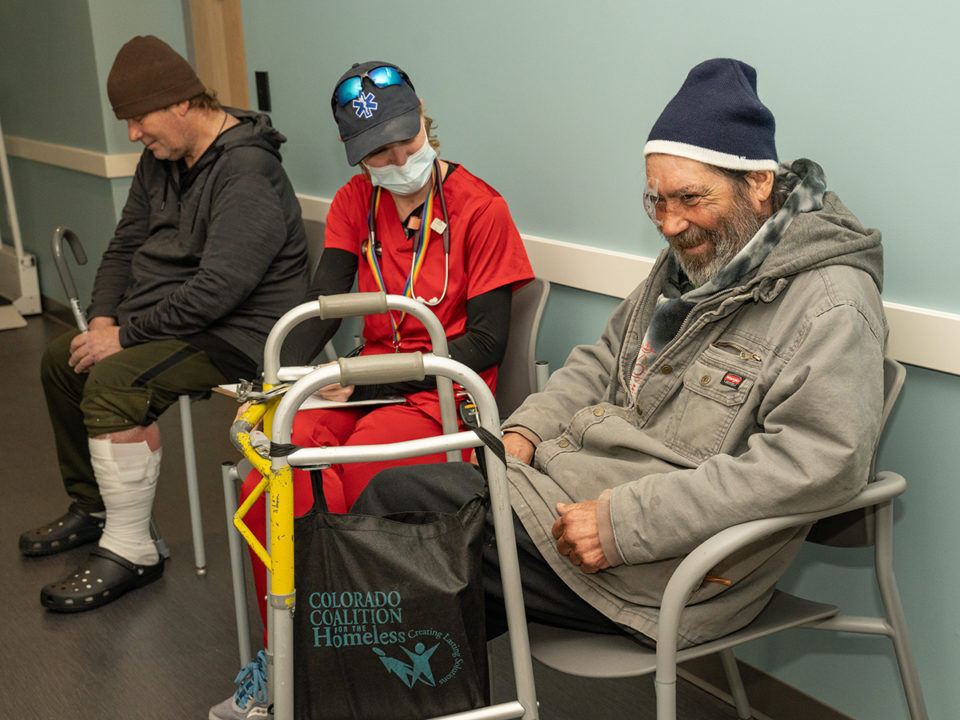 Colorado Coalition for the Homeless
At the Colorado Coalition for the Homeless, we believe homelessness is solvable. We know there are three key elements to ending homelessness for our most vulnerable neighbors: homes, health, and hope. When people have a safe home, access to holistic, quality healthcare and hope for a better future, lives are transformed and our entire community benefits.
For 40 years the Coalition has been a leader in creating lasting solutions to homelessness throughout our state. The Coalition and its leadership are nationally recognized for our innovative approaches to addressing this complex issue.
Homes: More than shelter
Every night more than 4,500 households have safe, affordable housing because of the Coalition's work. The people we serve are as diverse as our community: individuals and families, veterans and people with disabilities; people who need a lot of help and those who need just a little.
In 2024 the Coalition will open our newest property, Renewal Village, a renovated hotel that will provide transitional housing, permanent supportive housing and housing for veterans.
Health: Healing the whole person
Access to comprehensive healthcare is critical. People experiencing homelessness often have complex physical and mental health needs. Our expert health care teams integrate primary and behavioral health care, dental and vision services, and extensive treatment programs for those recovering from substance use disorders. This year, more than 16,000 people received health services through the Coalition, where health and healing are paramount.
Hope: A better life is possible
Treating everyone with dignity and respect affirms their capabilities and fosters their hope for the future. Housing and health care open the door to other resources and services that support a person's long-term stability. The Coalition's supportive services include employment support, case management, childcare for working parents and substance use recovery programs.
Homelessness is solvable when we work together. Join us today to create lasting solutions to homelessness.
Donate today at coloradocoalition.org/donate
Learn about other ways to financially support the Coalition and possible tax benefits for you or your company at: coloradocoalition.org/waystogive
To volunteer with us, contact volunteers@coloradocoalition.org.
Partner with the Coalition! Become a corporate partner today. Call us at (303) 312-9634 or
email giving@coloradocoalition.org.
To learn more about the issue of homelessness, attend our monthly education series. For more information visit: coloradocoalition.org/educationseries.
(303) 312-9634