Open for Adventure
Five inclusive ways to explore Clear Creek County for families with special needs.
Anyone who is up for an adventure, should have the chance to pursue it. In Clear Creek County, exploring at elevation is part of the Colorado way. From heading out on a historic wagon trail to exploring a gold mine, Clear Creek County is an adventure-filled stop that encourages people with disabilities to seek out the classic high country experience. We found five high altitude ways to explore—and a few spots to recharge—in Clear Creek County, Colorado that make mountain adventures inclusive to all abilities.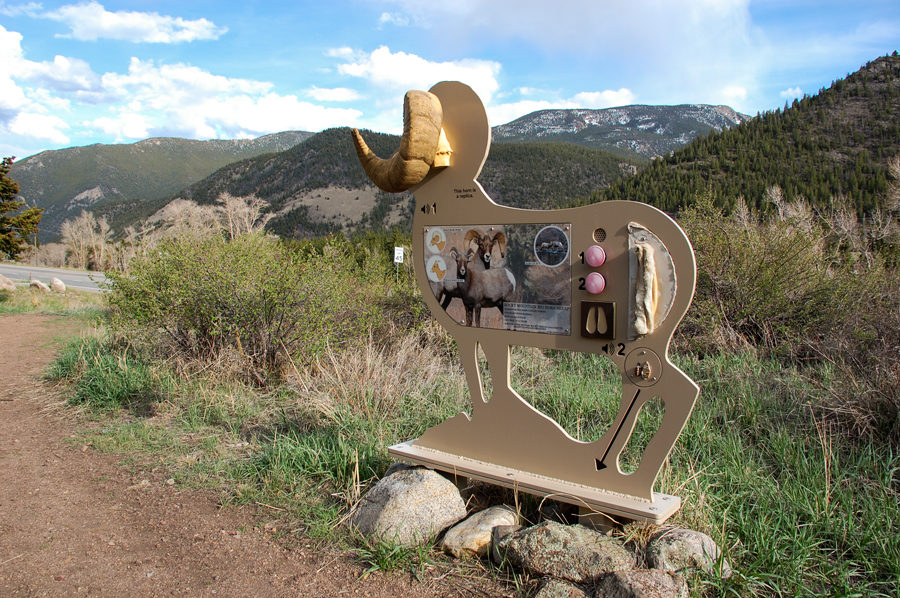 Hit the Trail: Exit I-70 to the Town of Empire where you'll find the original wagon route that's begging to be explored. The PAW (Partners for Access to the Woods) Trail takes off for a 481-foot natural surface hike which includes a few steep grades and interpretive features including kiosk maps with mini versions of the elevation changes for visitors to explore with their hands. Whether you are hiking or rolling, this wheelchair-accessible trail also includes special textured sections that allow hikers with visual impairments to gauge the distance and enjoy the trail.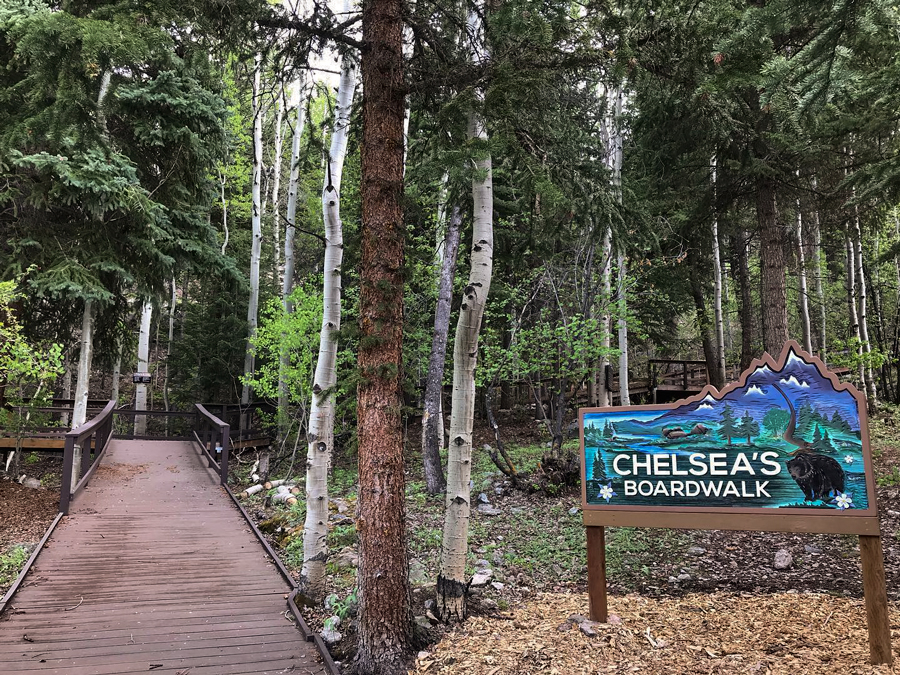 Summer Camp Vibes: Cabins, crafts, swimming… the full summer camp experience is available for children (and adults) with disabilities at Rocky Mountain Village Camp, an Easterseals Colorado camp. This 220-acre overnight camp is located in Empire and is fully accessible. It was developed to not just accommodate campers with a diverse spectrum of disabilities—but to cater to them. Good news: Summer 2021 programming is on!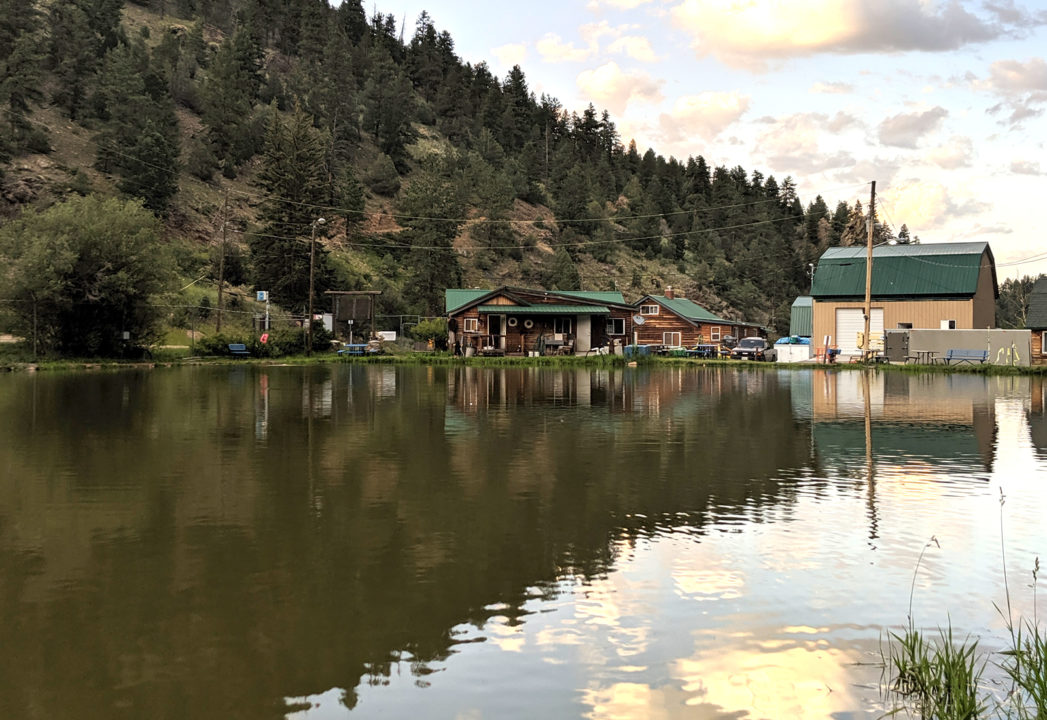 A Spot at the Local Fishing Hole(s): Clear Creek ripples through the County and is home to rainbow trout, brown trout, and brook trout. Drop a line in the water from bankside wheelchair-accessible fishing piers along Clear Creek at Philadelphia Mill Site Park or the Courtney Ryley Cooper Park. Settle in lakeside beside Grandma & Grandpa's Fishing Pond at Mt. Evans Trout Fishing to try to nab a rainbow trout on your hook. The pond is stocked, and you can reserve a grill to cook up your fresh catch for lunch. Don't be surprised if you catch a glimpse of reindeer when you're trying to catch a fish. There's a few roaming the property and might stop by your picnic!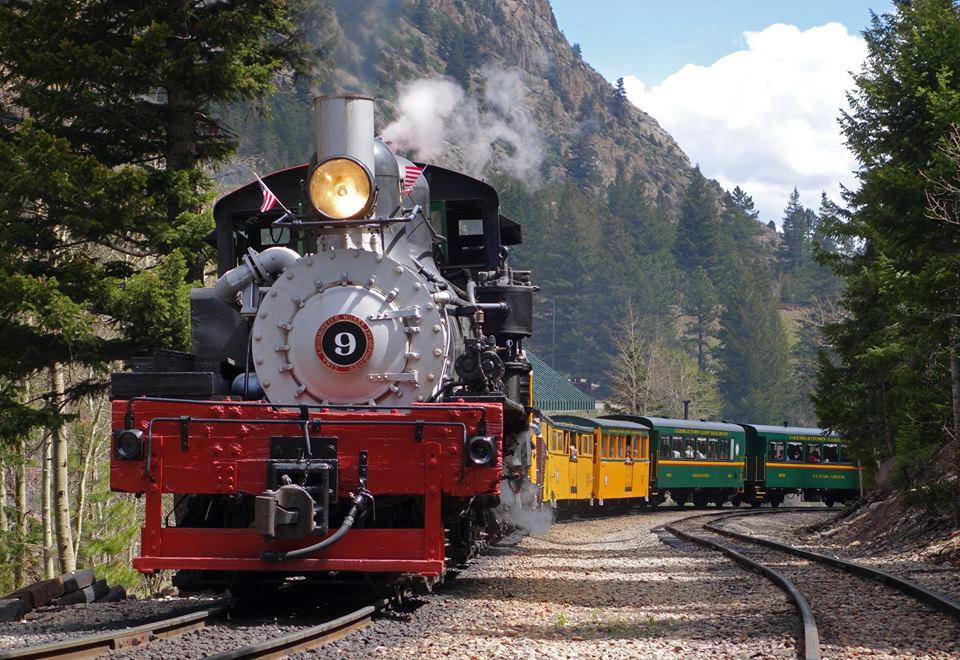 Discover the Gold Rush: Clear Creek County's adventures are rooted deep in history. It's home to the start of the mid-1800s Colorado Gold Rush. Journey back in time with a tour of the Phoenix Gold Mine which opened in 1875. Before you head underground for a mine tour or try your hand at gold panning, let a team member know if your family needs any special accommodations. If you'd rather take in the days gone by from above ground—and with a stunning mountain view—it's "all aboard" the Georgetown Loop Railroad at Georgetown, Colorado's Historic Mining & Railroad Park. With wheelchair-accessible coach and parlor cars, this train ride is an adventure for all ages and abilities.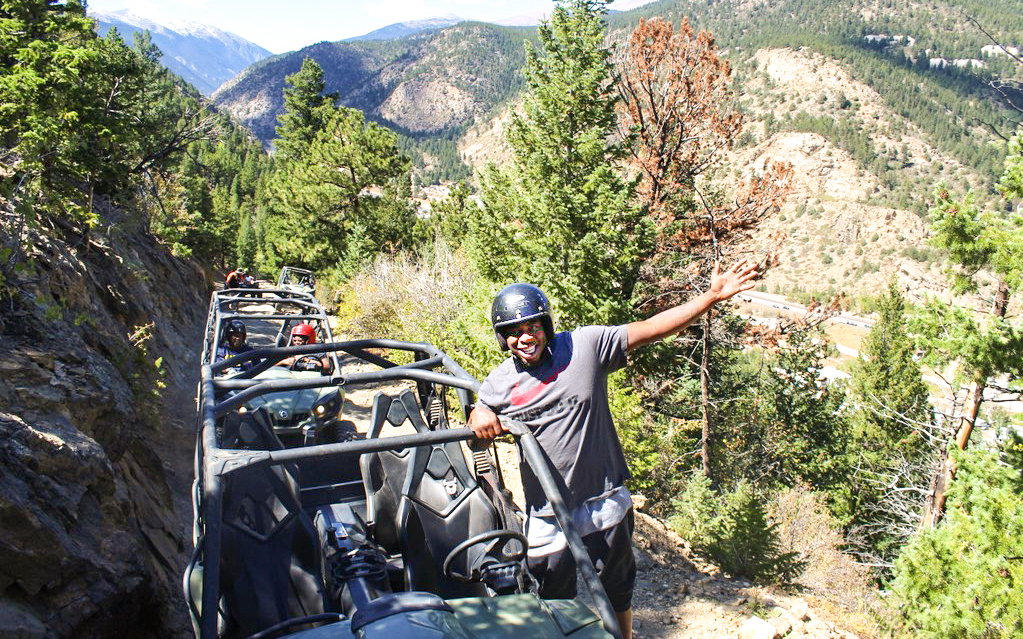 Ask for a Big Adventure: If you or your child has an adventure on their to-do list, don't be afraid to ask the outfitters in Clear Creek County. Whether it's taking a 4-wheelin' UTV up above treeline, flying through the trees on a zipline, or taking on the rapids of Clear Creek, local adventure businesses want to make it work for visitors with all abilities. So, if you want to know what's possible for your unique abilities, please ask.
Refuel & Recharge: Whether it's for breakfast, lunch, or dinner, the local Clear Creek County restaurants, breweries, and cafés have the menus to satisfy every hungry adventurer. Colorado foodie favorites like Beau Jo's Pizza in Idaho Springs and Guanella Pass Brewery in Georgetown provide the eats explorers need and have wheelchair access. If an overnight stay is in the plans, but you'd rather not stay in the Great Outdoors, opt to rest for the evening at the wheelchair-accessible Aspen Cabin in Lawson Adventure Park & Resort or one of the five ADA-accessible rooms at the new Microtel in Georgetown, which opened in January 2021.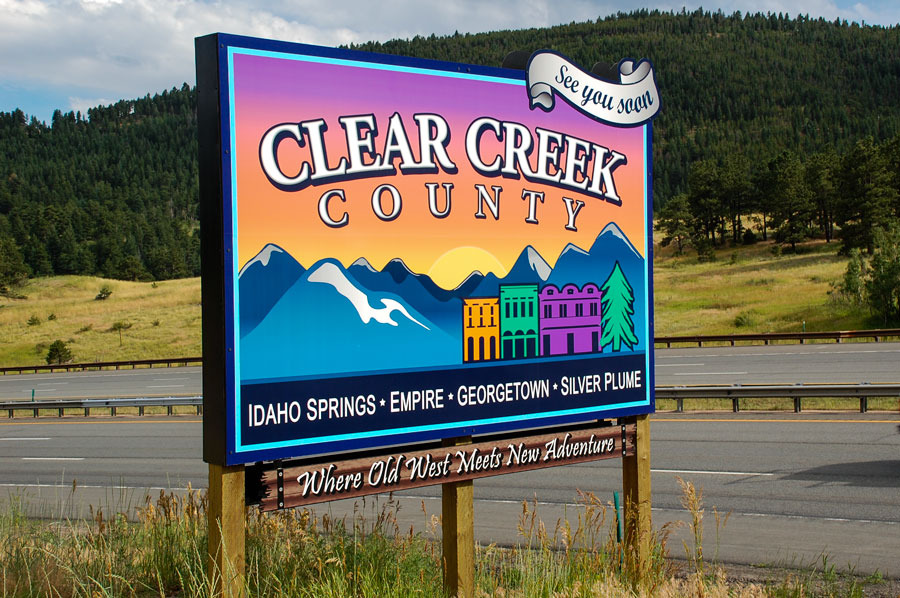 Hope to see you all soon: Needless to say, one visit won't be enough to experience everything Clear Creek County has offer. Be sure to keep your eye on the Mighty Argo Mill & Tunnel that is planning to debut a 1.2-mile cable car line that will hoist visitors of all abilities up more than 1,300 feet to breathtaking views of the Rocky Mountains.
If you would like to learn more about what Clear Creek has to offer, please visit visitclearcreek.com.