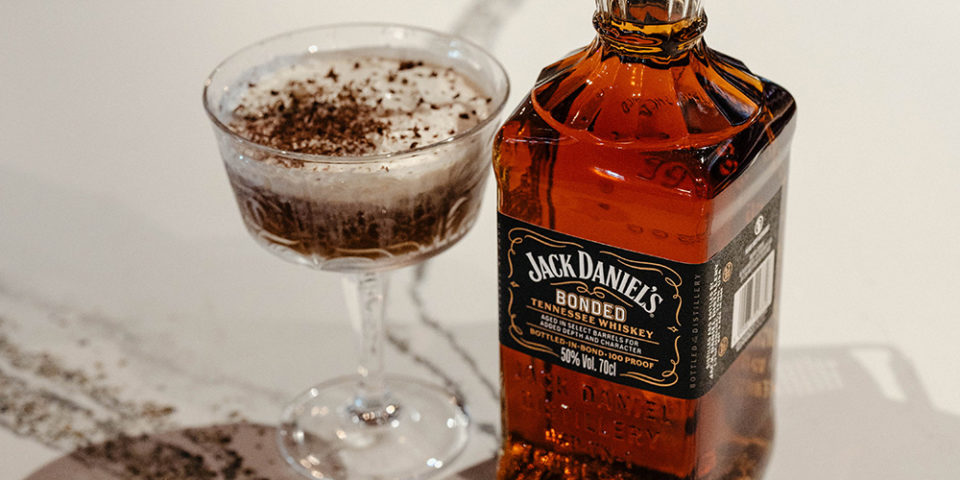 Bonded Mocha from Jack Daniel's Bonded
The Bottled-In-Bond Act Set The Bar. We Keep Raising It.
Ingredients
2 oz Jack Daniel's Bonded
1 oz cold brew
¼ oz creme de cacao
¼ oz coffee liqueur
Instructions
Shake, pour, and top with sweet cream cold foam.
Live Freely. Drink Responsibly.

Jack Daniel's is a registered trademark. ©2023 Jack Daniel's.
All rights reserved. Tennessee Whiskey, 50% ALC/VOL, Jack Daniel Distillery, Lynchburg, TN.