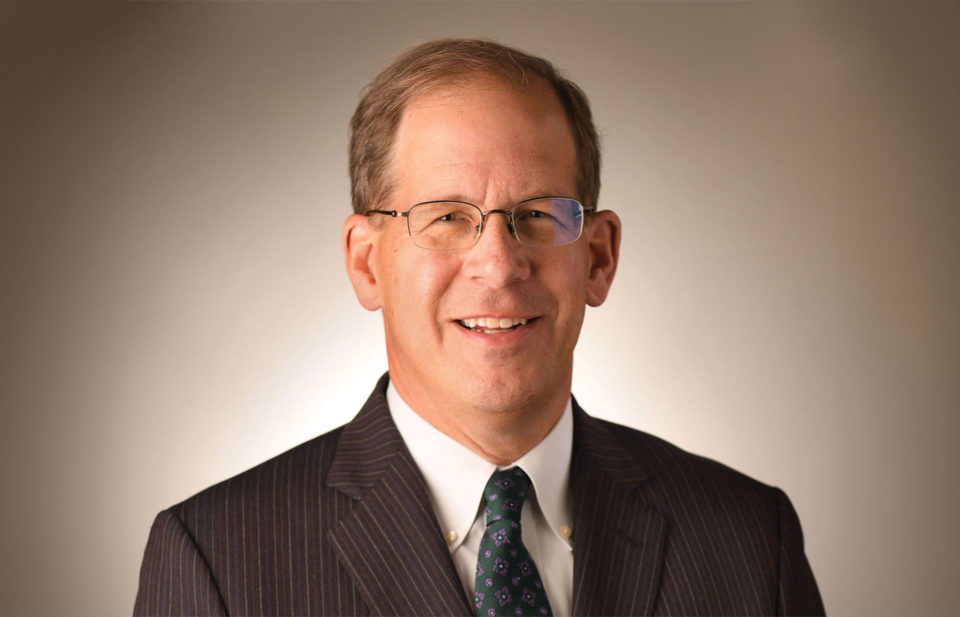 Am I a good candidate for facial plastic surgery (rejuvenation)?
Board-certified Plastic Surgeon Paul M. Steinwald, M.D. answers questions about facial plastic surgery.
Generally, if you are showing relaxation/redundancy of facial skin elements (i.e. have significant excess skin, beyond fine wrinkles) in your upper 30's or beyond – or if you just don't like the shape of your nose at any age, once fully developed – YES. It is helpful to think about the face as the upper 1/3 (eyelids and brow – generally one of the first areas to be addressed, starting with Botox and then surgery may become a consideration), and the lower 2/3 (from the cheek bones to the thyroid cartilage/"Adam's Apple", as the jowls and neck laxity are often addressed as a unit).
An eyelid lift (upper and/or lower blepharoplasty – each takes about an hour) will remove excess skin and elements of fatty fullness from around the eyes, but not address lid malposition or functionality issues. This is often one of the first facial rejuvenation procedures that our patients pursue. A "mini-browlift" may also reshape a flat lateral brow, and reduce "hooding" at the lateral upper eyelid areas. The "mini-facelift" that we feature here at The Center for Cosmetic Surgery takes 2.5-3 hours under lighter general anesthesia, and principally recontours the jawline and neck areas, often taking 5-10 years off a patient's appearance. Rhinoplasty generally takes 1.5-2 hours, during which the dorsal "hump" is reduced and the nose can be made narrower and more centered, and/or the tip cartilage can be reduced and refined.
What is the "downtime" associated with these procedures?
Generally, facial areas have the body's best blood supply, and heal very quickly. The early signs of surgery are relatively "obvious" for 3-5 days post-op, but sutures are removed by 7 days, and concealer-type make-up can be used soon after. Drains are rarely used in facelift procedures, and the wrap you go home with should probably be continued for about a week, but only at night, or however long obvious lower facial swelling is apparent. Nasal splints (for dorsal reduction/resetting) come off between 5-7 days post-op, as do sutures if the tip is approached. In general, one should refrain from getting their blood pressure elevated on purpose until at least 2 weeks post-op, and from exercising until 4 weeks or so post-op. Scars should be protected for several months, and sensation normalizes over a similar time period. The need for narcotics is relatively minimal.
How long do facial rejuvenation procedures "last"?
Facial rejuvenation procedures can again "reset the clock" approximately 5-10 years, but the scarring involved may also slow down the natural aging that inevitably follows. If someone wishes to recreate the results they saw in the first year, generally facelifts are revisited at about 10 years later, and eyelids 15-20 years later. Rhinoplasties should last a lifetime. Of course, an ongoing skin care regimen with high-quality products and laser resurfacing or other treatments (offered by the Rejuvenate branch of our practice, at 303-279-6100) also plays a significant role in longevity of results.
You may surmise from the frequent use of the word "generally" that these answers indeed apply generally, and individual potential results may vary greatly. The only way to get a more precise answer or treatment plan for any one person is to of course come in for a personalized consult. Please contact us at 303-278-2600 or thecenterforcosmeticsurgery.net if you are interested; we'd love to meet with you!
About Dr. Steinwald
Board-certified Plastic Surgeon Paul M. Steinwald, M.D., who has been practicing since 2000, arrived in the Denver area in late 2014. His career has continued on an upslope ever since, elevated and accelerated by the support of the finest—and largest—plastic surgery practice in the Denver area, The Center for Cosmetic Surgery. He is humbled and honored to be named a "5280 Top Doc", and believes he owes his success to an eye for detail, a caring approach, and a lifelong striving for career excellence, as well as a practice culture where the patient's comfort, safety and experience are always prioritized.
Originally born and raised in Chicagoland, he was educated and trained at premier institutions throughout the country, ultimately becoming a double board-certified surgeon. He joined his father in his hometown of Lake Forest, IL for a majority of his first decade in practice, before stewarding a highly successful solo practice. In recognition of this, he was recruited to Denver by his colleague and good friend of 25+ years (and counting!) Dr. Steven Vath. While Dr. Steinwald has distinguished himself locally, nationally and even internationally for his pioneering chest-masculinization techniques (for which dozens of patients travel to Denver each year), he is also sought out for excellence in rhinoplasty, facial rejuvenation and breast and body contouring procedures.
Finally, Dr. Steinwald is a warm and approachable doctor who is dedicated to personalized care and natural-looking results, and he truly enjoys partnering with patients from all walks of life to achieve these goals. In his spare time, he loves music, skiing, golf, "collecting collections" and spending time with his wife and 4 young daughters, especially visiting the mountains (or wherever else his girls lead him…)