A Line Boutique's personal stylist shopping model will improve your relationship with shopping for clothes.
Vacation finally happening? In person work meeting? Or just needing a new wardrobe for Spring? A Line Boutique's team of expert personal stylists are here to take the work out of shopping, leaving only the end result: a rom-com worthy style makeover.
Follow A Line on Instagram: @alineboutique
With four locations between Denver and Castle Rock and plans to continue expansion, we've learned a thing or two about how women shop for clothing, and come to one major conclusion: Women hate to shop. We're not talking about the cathartic Sunday trip down the Target aisles, or even the indulgent ladies' mall day that you finally made happen now that stores are opening with increased capacity.
When it comes to the every-day, special occasion, and working wardrobe style, women often find themselves not knowing what silhouettes and styles best compliment their body, how garments fit differently across brands, when to go for the trendy editorial look and when to choose the timeless investment piece that you'll want to wear with everything (and pass down to your kids). Shopping aimlessly and without expert guidance too often results in lost money and time and not feeling or looking your best. There's nothing quite like getting home to find that you don't like anything you picked out, or start to doubt how to put it all together into a wardrobe that is cohesive and intentional.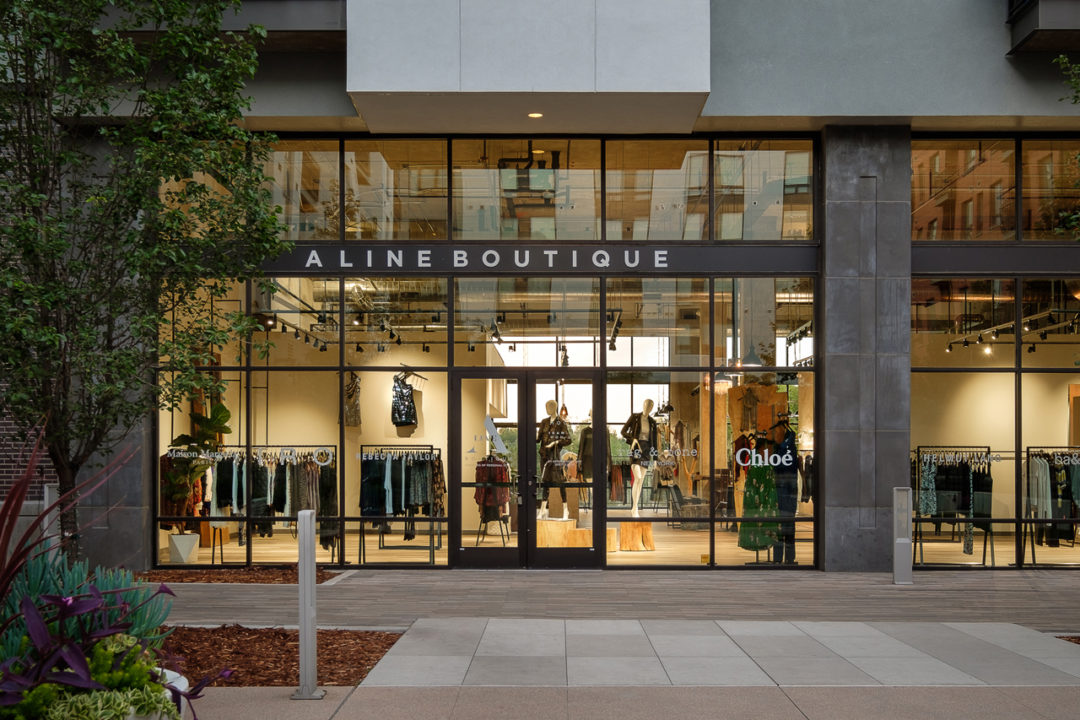 The A Line Boutique Experience
A Line Boutique was built to be just the opposite. While anyone can walk in and shop our curated collection of 60+ contemporary and designer labels like any storefront, what makes us unique is our team of full-time professional stylists who work to understand your lifestyle and solve your unique needs before selling you clothes.
It's about identifying the desired feeling — whether that means looking five pounds lighter for a special occasion, dressing beyond your years to nail a big job interview, or staying relevant and edgy while age appropriate. Whoever you are, our team works to help clients fit that model even better (and at no additional cost).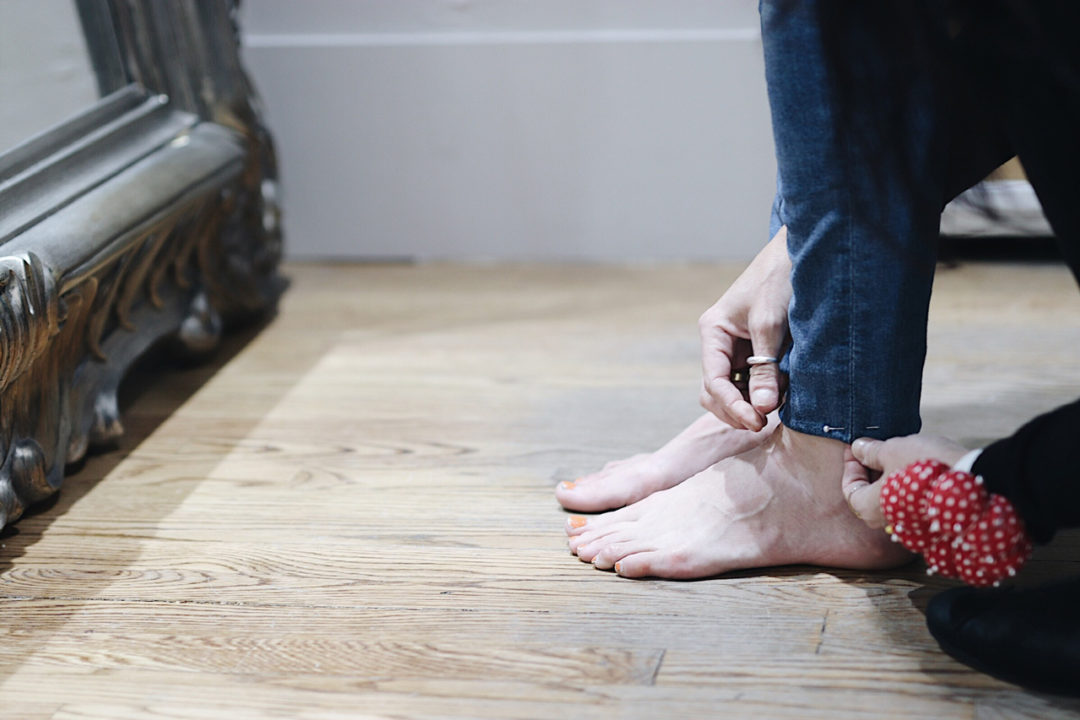 Service-First: In-Store, Online, and at Home
Our stores serve as incredible community hubs for events and a warm and inviting home-away-from-home where women can play dress up and explore empowering style like never before.
This means: booking an at-home or virtual appointment to make the most of your time, getting a text from your stylist with a video preview of the dressing room that is prepped for you before ever setting foot in the store, a glass of champagne while you shop, and complimentary alterations to ensure each piece fits you perfectly. It means exploring style that might push you out of your comfort zone, knowing that you've found a safe place to try on the new you.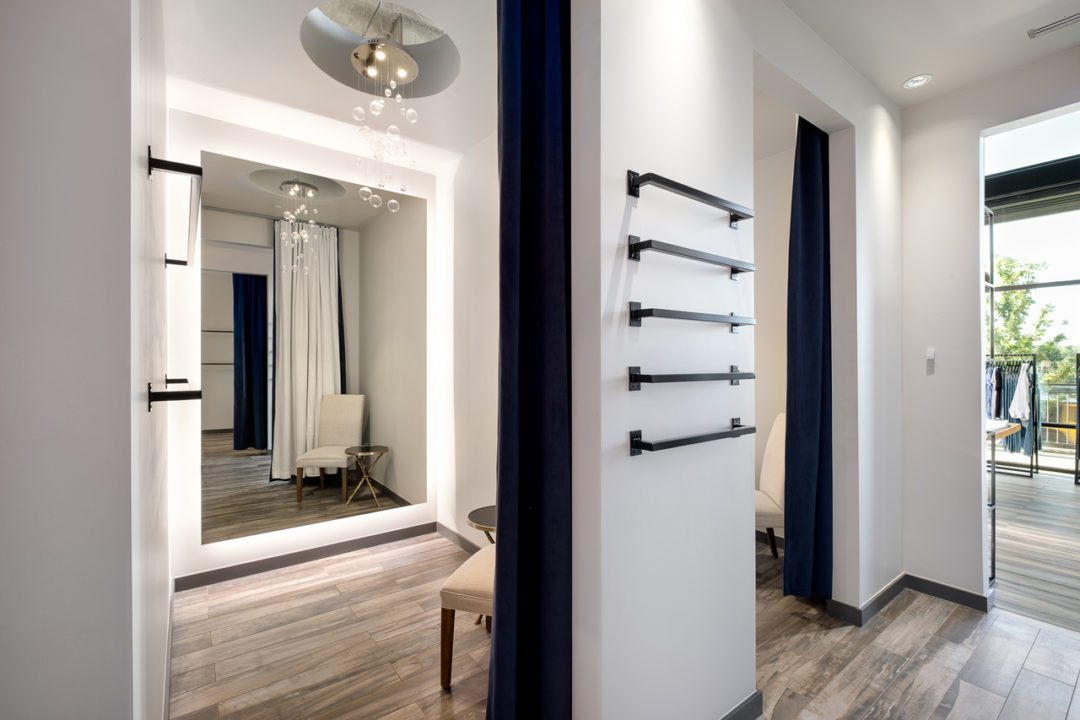 Browse and shop new arrivals online, or bring the A Line experience home with you. Our Shop Box program empowers you to receive a personally curated box of goods right to your door, after filling out a brief style profile to help us get to know your lifestyle and sizing needs. Want a more personal approach? Invite a stylist into your home for a complimentary closet consultation or help packing for an upcoming trip. First date look? Nailing an interview or board meeting? Feeling stylish but not fussy for your child's first day of school? You name it, and we'll be there.
Join our Community
We're proud of the rich community we've built over the years, through our regular in-store clients, business neighbors, charity events, and client experiences ranging from Paris Fashion Week to 14er summits and luxurious mountain getaways. We're constantly calling on women to join our growing tribe and experience why A Line Boutique is changing the face of fashion and retail.