6 Perfect Fall Road Trips
Whether you're hoping to catch the fall foliage at its peak or just relax in hot springs, these itineraries explore the best of the Rocky Mountain region. Even better: They're designed to be experienced in the luxurious comfort of a 2020 Porsche Cayenne.
There's no better season than fall to hit the open road: Cool, crisp air blows through open windows. Elk and moose emerge from the wilderness. Aspen trees set forests aglow in gold, orange, and red. The quintessential American road trip is more popular than ever in 2020—a lower-risk method of travel amid an ongoing pandemic. But while many people scramble to rent RVs or stuff all of their camping gear into too-small sedans, we have a better suggestion: Navigate the West in style in a 2020 Porsche Cayenne. The ultimate luxury mountain car (available at Lakewood's Prestige Imports) features all-wheel-drive, a V6 engine, and enough cargo space for all of your gear so you'll be both safe and comfortable navigating winding, unpaved, high-country roads. Ready to explore the Mountain West? Here, six road trips tailor-made for fall.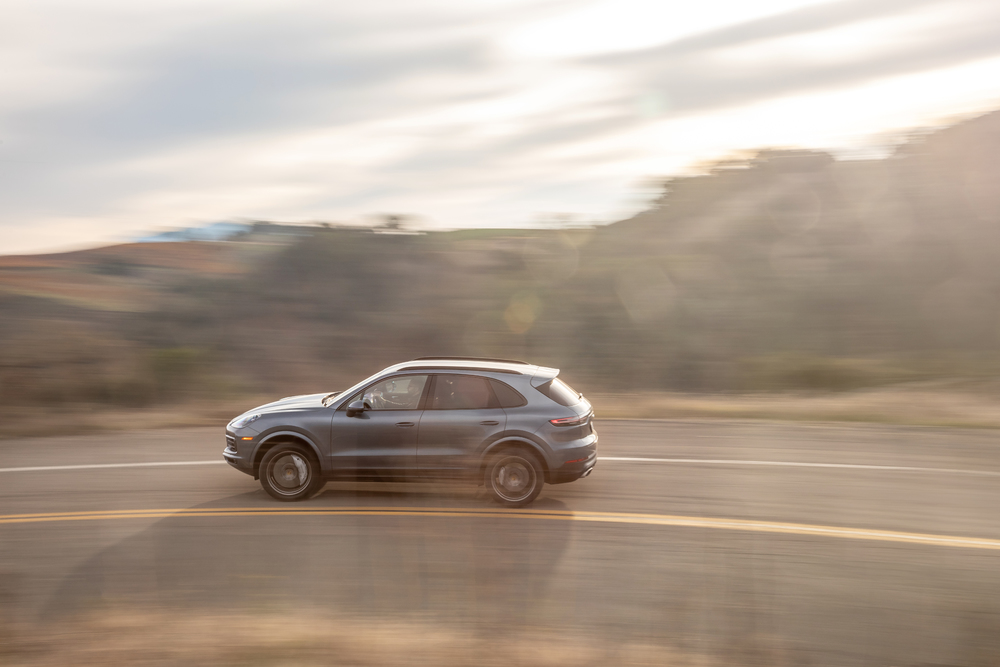 Chasing Fall Colors
Colorado's version of the yellow brick road is mountain roadways lined with fiery aspens.
Peak to Peak Scenic Byway
Seeking a day trip? Buckle up for the Peak to Peak. The 55-mile-long road traverses the picturesque wilderness between Black Hawk and Estes Park and is best enjoyed in the fall when it's decorated with bright foliage. The drive will send you back in time, too: Not only is this Colorado's oldest scenic byway (established in 1918), but the thoroughfare passes a number of old gold mines and gravel road offshoots lead to the ghost towns of Hesse and Apex. Take your time in Nederland, early in the drive; the town's Carousel of Happiness encompasses 56 hand-carved and hand-painted animals. As you near Estes Park, your final destination, be on the lookout for elk and listen for their distinctive bugling. Swing by You Need Pie! for a slice of sweetness (the chocolate peanut butter is a favorite) before heading home.
Kebler Pass
Fall and winter merge along Kebler Pass, home to Colorado's largest aspen grove. The 30-mile dirt-and-gravel stretch connects Crested Butte and Paonia and winds below towering, snow-capped peaks. (Spend the night at the Ruby of Crested Butte bed-and-breakfast before hitting the road in the morning.) Stretch your legs with a walk among the trees during the easy Three Lakes Loop via Lost Lake trail. Lake Irwin is also worth a photo-op. Put some additional miles on your Porsche Cayenne by turning the trip into a loop: Drive home via Carbondale; the short but steep hike up to Mushroom Rock is a must.
Pit Stop: Fill your belly at House Rock Kitchen, a healthy, fast-casual eatery in downtown Buena Vista.
Chasing Hot Springs
Soaking in the natural hot waters that have sprung up across the state is heavenly after a day on the road.
Strawberry Park Hot Springs
Ask a Coloradan to name his or her favorite hot springs and Strawberry Park is certain to be near the top of the list. This gem in Steamboat Springs is more than three hours from Denver, but the beauty of the large natural pools surrounded by trees is worth the trek. Be sure to stop at the summit of Rabbit Ears Pass (the mountain pass that drops into Steamboat) to snap a photo of the distinctive rock formation that gives the road its moniker. Make the trip a two-for-one by looping home through Hot Sulphur Springs—the name of both the town and its hot springs resort. The drive will be longer, but your muscles will appreciate it. Plus, you'll head back into Denver via Berthoud Pass, so you'll really feel the perks of driving a high-end SUV.
Pagosa Springs
This charming southwestern town is the capital of Colorado hot springs. Situated in the San Juan Mountains, all of Pagosa's pools are fed by the Mother Spring, the world's deepest geothermal hot spring aquifer at more than 1,000 feet deep. (The town's name comes from the Southwestern Ute word "Pagosah," which means "healing waters.") We're fans of the 24 San Juan River–adjacent pools at the Springs Resort & Spa. When the time comes to return to Denver, extend your vacation by navigating through Ouray and stopping to take a plunge in the vapor cave at the Historic Wiesbaden Hot Springs Spa & Lodgings or the naturally landscaped (and clothing-optional) Orvis Hot Springs.
Pit Stop: The local hot springs aren't just for relaxing. Pagosa's Riff Raff Brewing Company uses the geothermal water to heat its building as well as all of the brewhouse water. They call it "Earth-powered beer."
Chasing Warmer Weather
Extend summer by planning a trip to our warmer neighbors.
Canyonlands National Park
The desert's boiling temperatures have burned off, making fall the ideal time to visit eastern Utah. You'll be thankful your Cayenne has room for plenty of gear as you'll need a bit of everything for this adventure-filled, multi-day trip that takes you west through Grand Junction and Fruita—one of the state's top mountain biking destinations—on your way to Canyonlands National Park. Covering more than 330,000 acres, Canyonlands offers scenic drives, hiking, boating, and stargazing. For a sense of history, visit the Great Gallery, an incredible panel of rock art in Horseshoe Canyon. Either camp or maintain the luxe theme by booking a glamping site at Under Canvas Moab.
Pit Stop: Fuel up in Grand Junction at Taco Party, a casual eatery from 2020 James Beard Award–nominated chef Josh Niernberg.
New Mexico
While everyone else is watching for snow in the high country, direct your SUV south to experience the incredible—and copious—artisans of Santa Fe and Taos. The drive will be easy, but it'll be a squeeze to cover all of the venues on your must-see list: Museum of Indian Arts & Culture, Harwood Museum of Art (opening to the public on October 1), Meow Wolf, and the Georgia O'Keeffe Museum (reopening September 25) among them. Meeting and experiencing the culture of the area's Native American communities is important, too; consider visiting one of the state's 19 Pueblos. Wrap up your getaway by driving back through Salida, one of Colorado's first two Certified Creative Districts and home to more than two dozen artist-operated galleries.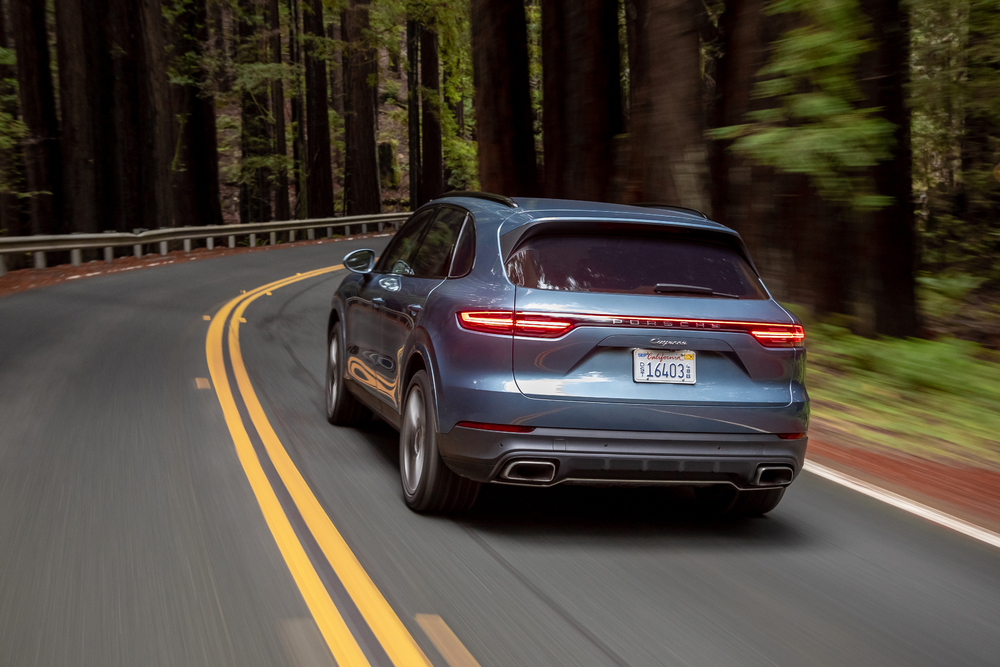 Ready to explore the West in style this fall? Visit Prestige Imports to learn more.