Locally owned businesses are part of the fabric that makes Colorado so great. Which is why this holiday season, more than ever, we encourage you to shop local. From home furnishings to jewelry and everything in between, our wonderful state is home to a variety of retail gems with a long standing history of quality craftsmanship and top-notch customer service. Learn more about what makes these local businesses so unique and make sure to add them to your holiday shopping list this year!
---
Founded in 1999, HW Home has been serving the Colorado Front Range for over 20 years. Since opening our first store on Boulder's Pearl Street, our mission has been to serve as a Colorado staple offering unique, fashion forward furnishings and interior design services. We've found success by focusing on our core ethos of quality, service, and value.
Our showrooms are designed to be a place of inspiration and comfort for our guests. With our assortment of globally inspired furnishings and design-center merchandise, our locally owned stores provide an enormous impact on the way our guests shop. Our wonderful customers and a team of talented professionals have helped us achieve an array of awards including the National Home Furnishings Retailer of the Year and the ARTS Awards coveted Hall of Fame recognition.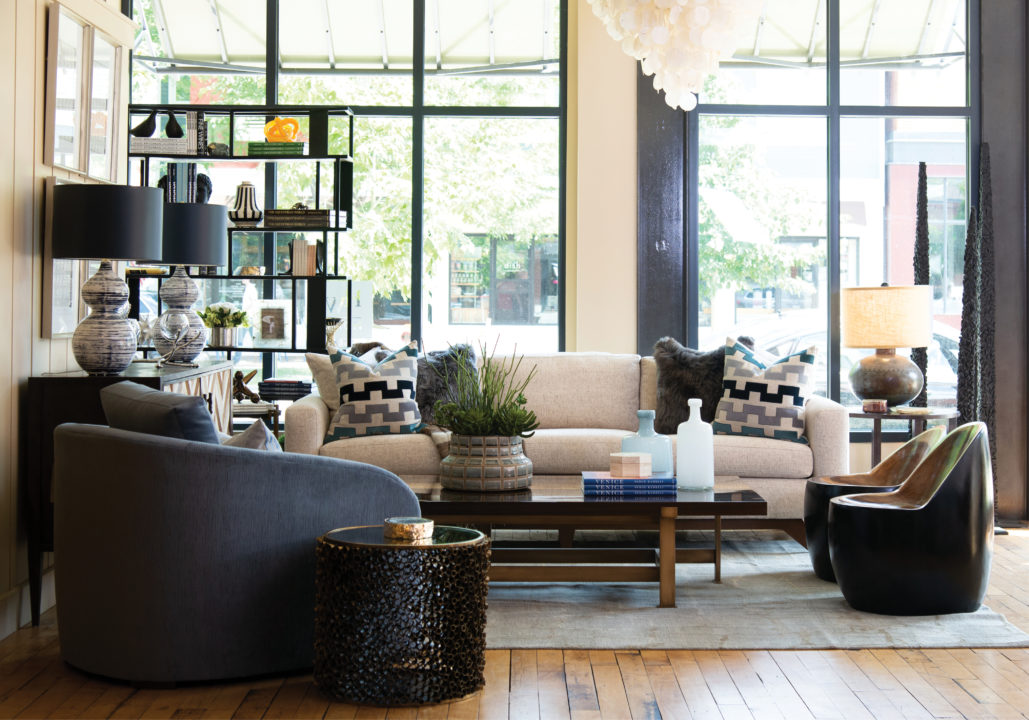 Our business model relies heavily on our commitment to inventory and as such, our large Denver warehouse operation allows for 80% of what we show on our retail floor to be delivered in a day's notice. "Need a complete dining room before the holidays? We can make that happen with our white glove delivery team," says co-founder Ron Werner. Our commitment to living in the 'yes' allows us to do everything in our power to satisfy our customers.
We pride ourselves on making an imprint on the community in every possible way. Our commitment to charitable giving is a part of our corporate culture, and it is our distinct honor to give back to those who have supported us so warmly for over two decades.
What makes HW Home unique: HW Home is the local favorite for fresh furnishings and great design, offering quick delivery on countless items and a true alternative to the national chains.
Denver: 303.394.9222 | 199 Clayton Lane || Boulder: 303.545.0320 | 1941 Pearl Street || Fort Collins: 970.632.5957 | 321 Corbett Drive, Suite 118
Jewelry with soul.
With a 20-year background as a bench jeweler and custom jewelry designer, Carol Ferguson established Element 79 Contemporary Jewelry in Cherry Creek three years ago with the goal of creating a unique atmosphere in which to shop for collectible, contemporary jewelry.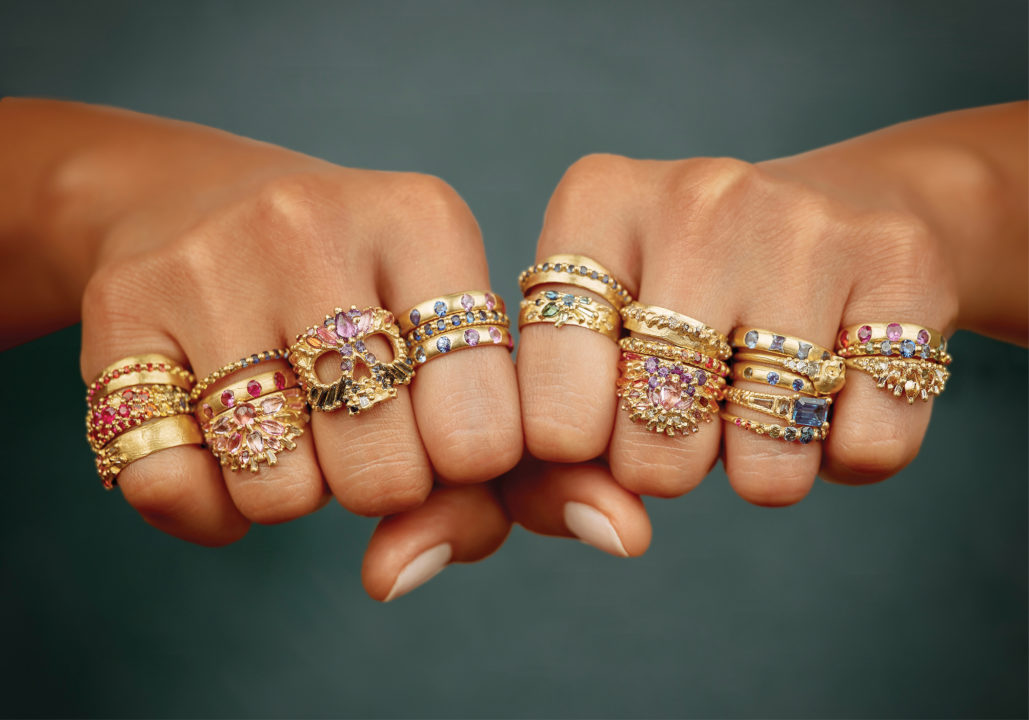 E79 is a fun, relaxed environment where customers can discover jewelry with soul. E79 brings the most current and original designers on the fine contemporary jewelry scene to Denver. In an era where customers are more aware of their choices as consumers, E79 offers quality work and connection to the maker. They are committed to environmental responsibility, representing designers who use only ethically sourced stones and metals.
In addition to showcasing the finest artisan jewelry collections in Denver, E79 has created delightful community events such as their E79 Music Series, which features live musicians in their courtyard every Saturday. Virtual and in-store trunk shows are commonplace, as well as amazing customer service.
Named the Editors Choice for Jewelry and the Face of Contemporary Jewelry by 5280 magazine two years running, E79's stylish jewelry lines are for every man and woman, regardless of style and influence.
What makes Element 79 unique: When you purchase fine jewelry, you are creating a wearable art collection that reflects you over your life…in all your phases! E79 helps people mark important moments in their lives and show love to their families.
720.484.5195 | 300 Fillmore Street, Denver, CO 80206 | @element79jewelry
Mythology Distillery is an award-winning distillery based in Denver, CO, that's been named 5280 Top Distillery two years in a row and won more than 50 medals for their Whiskey, Gin, and Vodka. Purchase a bottle at most front range liquor stores, or visit the tasting room in LoHi for a tour and cocktails.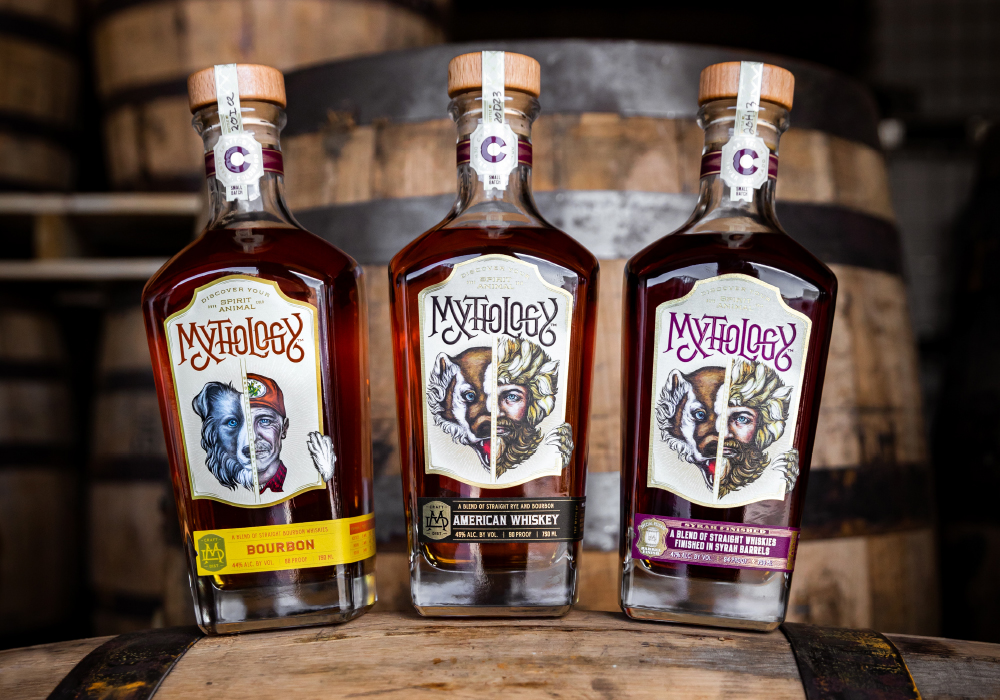 720.458.0501 | 3622 Tejon Street, Denver, CO 80211
Celebrating our 20th year, Art + Soul is proud to present a diverse collection of internationally recognized jewelry designers with an emphasis on unique design and craftsmanship. Visit our gallery just off Boulder's Pearl Street Mall. Private appointments available, as are Zoom or Facetime sessions for remote viewing.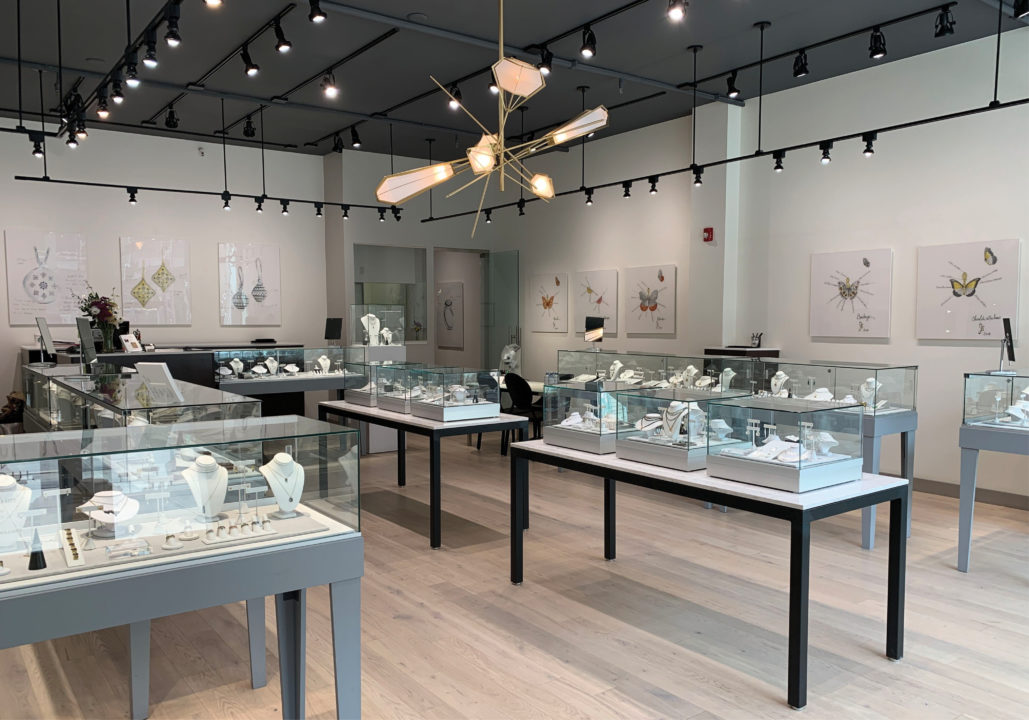 303.544.5803 | 1505 Pearl Street, Suite 103, Boulder, CO 80302
Moksha chocolate is an artisan bean-to-bar chocolate company based in Boulder, Colorado. Each piece of Moksha Chocolate (available in classic dark or vegan milk or more unique combinations like white matcha and raspberry coconut) is hand-crafted from a blend of sustainably grown, single-varietal Peruvian cacao and hemp extract from plants grown in Colorado. Use promo code SHOPLOCAL for a 25% discount.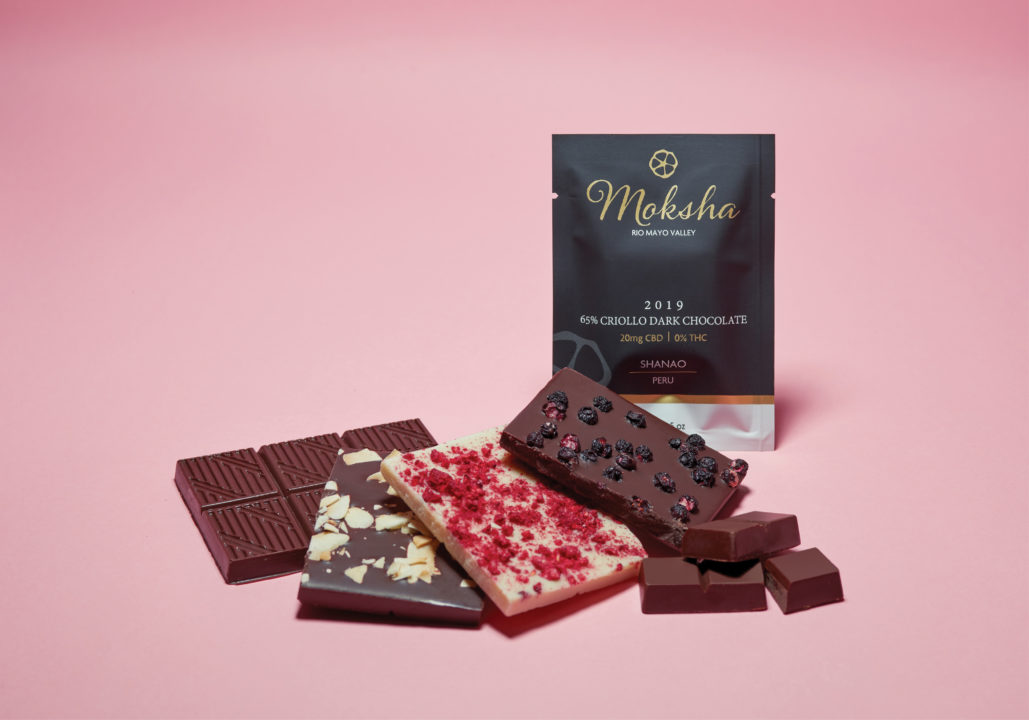 720.648.8893 | 47th Street, Boulder, CO 80301
When the neighboring tenant moved out in 2019, Joy and Troy Thollot, the local husband and wife duo behind Thollot & Co. jewelry store, took the opportunity to grow their showroom into an experiential shop where locals could peruse fine jewelry in a space without feeling pressure.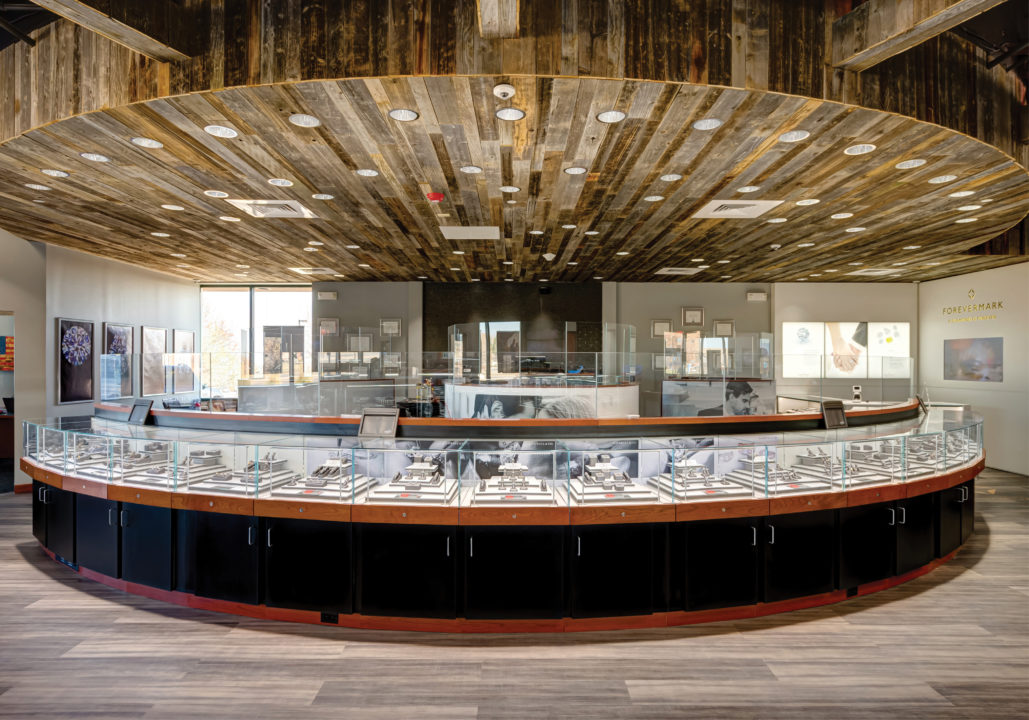 The store's décor hardly plays backup to the sparkling gems. The Thollot's mined the state for authentic renovation materials, and they struck gold, well, kind of. The ceilings are adorned with reclaimed wood accents from a Colorado gold mine. And wood saved from rail cars, that delivered Coors brews from the Centennial State to California, make up the bar and high-top tables. These natural elements rid the shop of a sterile feeling replacing it with a neighborhood feel.
For those looking for a more hands-on ring-making experience, the Pour Your Heart into It™ casting bar allows individuals or couples the opportunity to pour the liquid metal directly into the ring's mold. Once it hardens, the customer can pull the ring out of the rough cast and be the first person to hold the newly-formed piece.
What makes us unique: Thollot & Co. was voted one of "America's Coolest Stores for 2020" by a judged-panel from Instore Magazine.
303.280.3374 | 3790 East 104th Avenue, Thornton, CO 80233
Unfinished Furniture Colorado is a local family owned business that prides itself on helping customers discover that one special piece they are looking for. Unfinished Furniture Colorado offers quality, real wood furniture to complete your home or office décor. You can finish it yourself or let us finish it for you!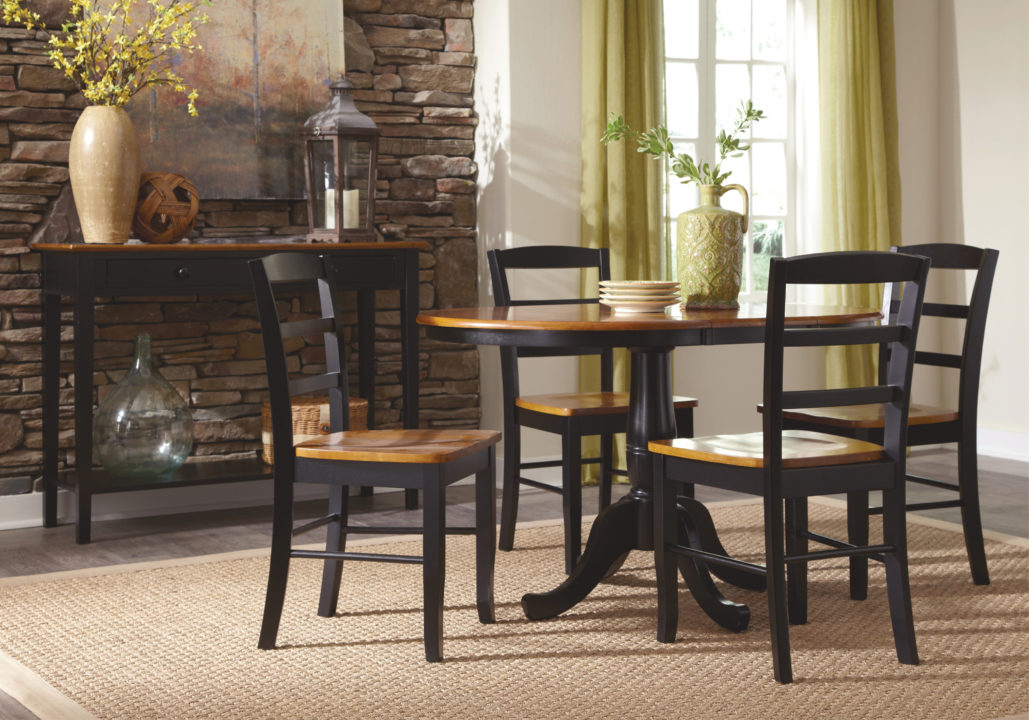 7303.443.8229 | 5095 West 120th Avenue, Broomfield, CO 80020
Trice Jewelers has been Colorado's favorite family jeweler for over 60 years! Trice offers an extraordinary selection of engagement rings, bridal jewelry, fine fashion jewelry, and every size diamond you can imagine! Create your own, one-of-a kind piece of jewelry in our high-tech custom design center!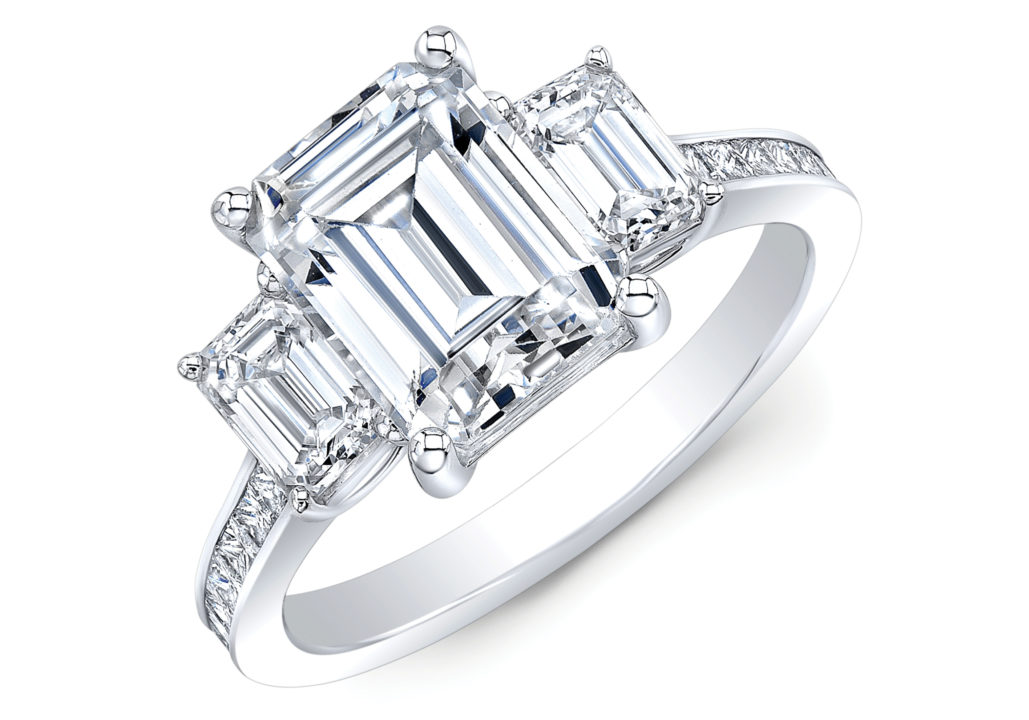 303.759.9661 | 6885 S. University Boulevard, Centennial, CO 80122
Founded in Steamboat Springs in 2018, Dano's Tequila offers a line of ultra-premium, 100% agave tequilas; each is hand crafted in a family-owned distillery dating back to 1840 in Mexico. Dano's is 100% pure blue agave and is made with zero additives. Dano's award-winning tequilas include its signature Pineapple Jalapeño Infusion—as well as a Blanco, Reposado and Añejo. Available at your local liquor store or online shop.danostequila.com.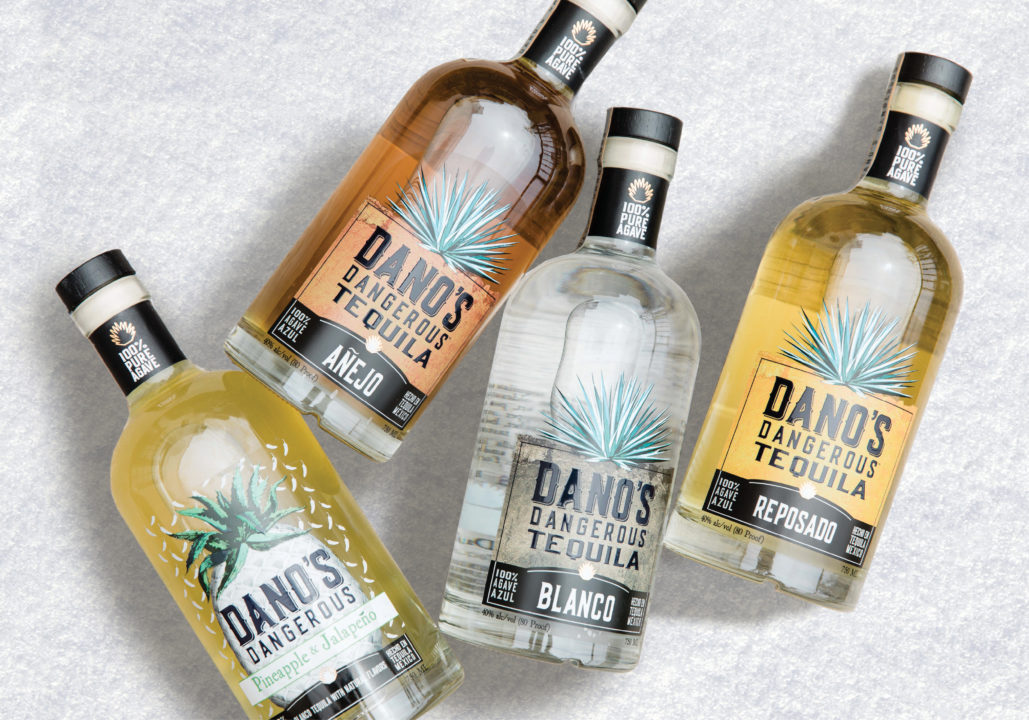 Follow Dano's Tequila @danostequila
After ten years of handcrafting cannabis-infused products, the founders of the world-famous incredibles brand launch a new line of filled luxury chocolates, Nové. Crafted from premium, single-sourced ingredients, and the finest cannabis oil, Nové will be available in six flavors at your favorite cannabis dispensary this December.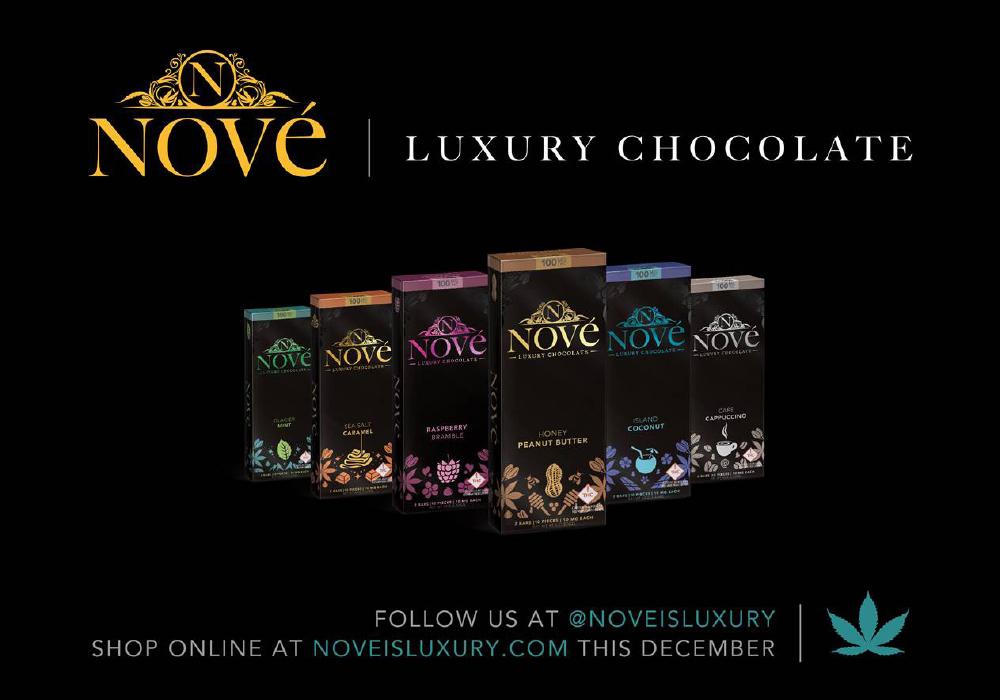 Shop online at noveisluxury.com this December