5280 Shop Local
Locally owned businesses are part of the fabric that makes Colorado so great. Which is why we encourage you to shop local, now more than ever.
From home furnishings to jewelry and everything in between, our wonderful state is home to a variety of retail gems with a long standing history of quality craftsmanship and top-notch customer service. Learn more about what makes these local businesses so unique!
---
Founded in 1999, HW Home has been serving the Colorado Front Range for over 20 years. Since opening our first store on Boulder's Pearl Street, our mission has been to serve as a Colorado staple offering unique, fashion forward furnishings and interior design services. We've found success by focusing on our core ethos of quality, service, and value.
Our showrooms are designed to be a place of inspiration and comfort for our guests. With our assortment of globally inspired furnishings and design-center merchandise, our locally owned stores provide an enormous impact on the way our guests shop. Our wonderful customers and a team of talented professionals have helped us achieve an array of awards including the National Home Furnishings Retailer of the Year and the ARTS Awards coveted Hall of Fame recognition.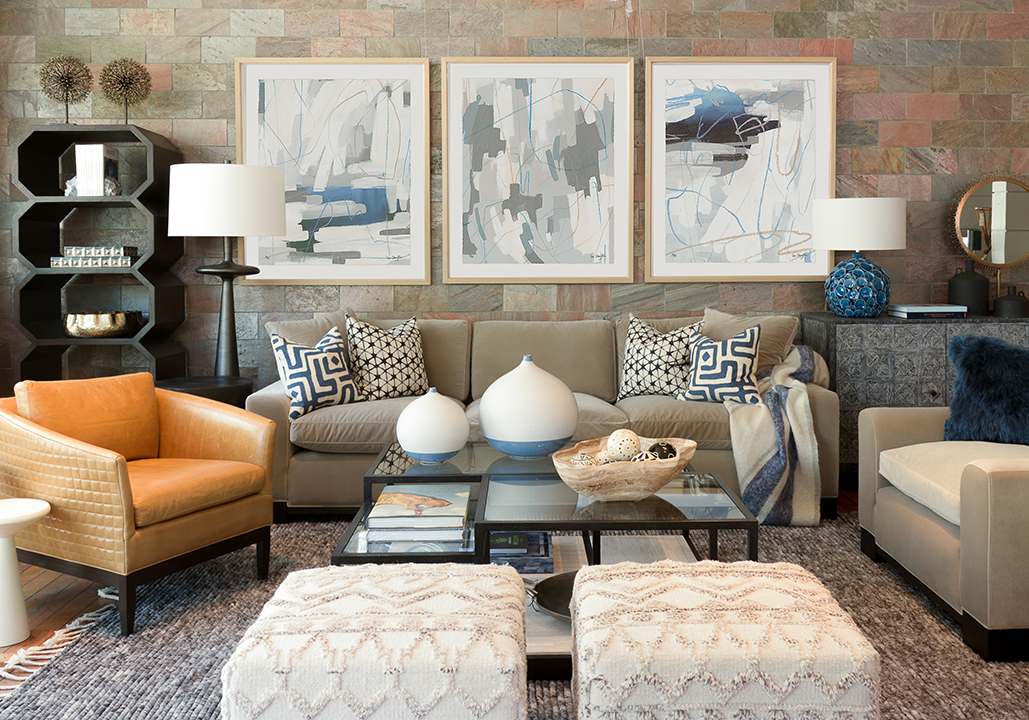 Our business model relies heavily on our commitment to inventory and as such, our large Denver warehouse operation allows for 80% of what we show on our retail floor to be delivered in a day's notice. "Need a complete dining room before summer? We can make that happen with our white glove delivery team," says co-founder Ron Werner. Our commitment to living in the 'yes' allows us to do everything in our power to satisfy our customers.
We pride ourselves on making an imprint on the community in every possible way. Our commitment to charitable giving is a part of our corporate culture, and it is our distinct honor to give back to those who have supported us so warmly for over two decades.
What makes HW Home unique: HW Home is the local favorite for fresh furnishings and great design, offering quick delivery on countless items and a true alternative to the national chains.
Denver: 303.394.9222 | 199 Clayton Lane || Boulder: 303.545.0320 | 1941 Pearl Street || Fort Collins: 970.632.5957 | 321 Corbett Drive, Suite 118
Jewelry with soul.
With a 20-year background as a bench jeweler and custom jewelry designer, Carol Ferguson established Element 79 Contemporary Jewelry in Cherry Creek four years ago with the goal of creating a unique atmosphere in which to shop for collectible, contemporary jewelry.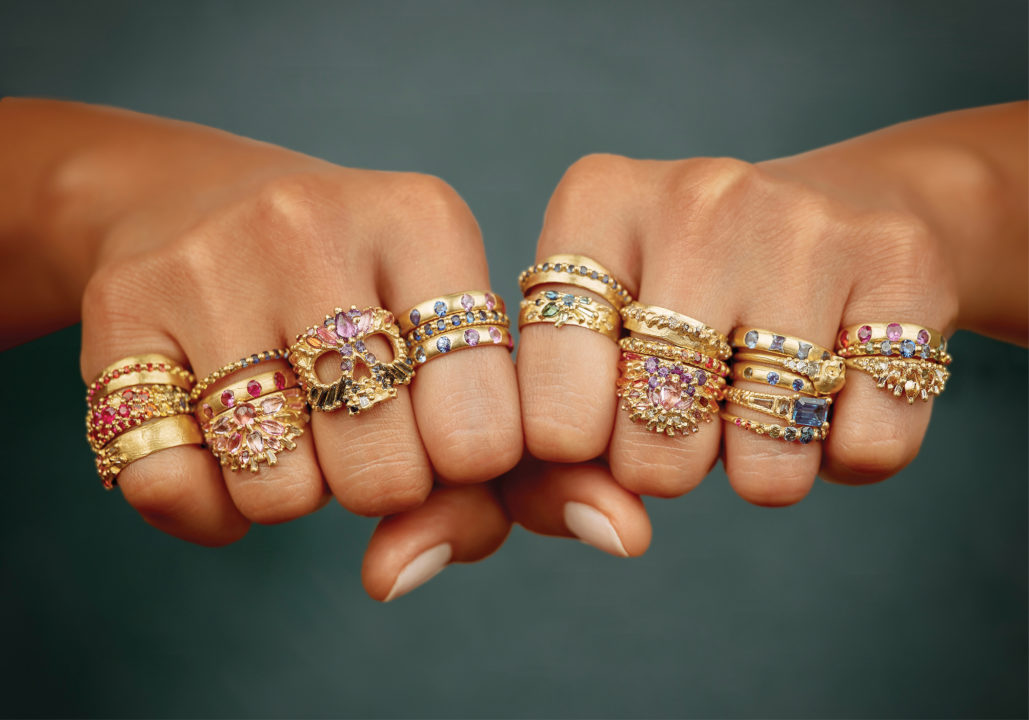 Located in the casual yet premier shopping destination of Cherry Creek, E79 takes its name from the 79th number on the periodic table, gold. It is a fun, relaxed environment where customers can discover personal, hand-fabricated, imaginative jewelry with no intimidation and no pressure. Customers can learn about the designers and the unique aesthetic each brings to the art of personal adornment. "Handmade jewelry is special because it allows the wearer to feel the connection to the maker. It's jewelry with soul," says Carol.
With a full schedule this year of designer trunk shows both in-store and online, E79 is bringing the most current and original designers on the fine contemporary jewelry scene to Denver. They also have Denver's finest bridal salon with a full-time specialist to guide you through the process of picking out your perfect wedding ring. Carol says, "We also hope to continue our events this summer with the E79 Music Series and other outdoor events to further engage the community!"
Named the Editors Choice for Jewelry and the Face of Contemporary Jewelry by 5280 magazine three years running, E79's stylish jewelry lines are for every man and woman, regardless of style and influence.
What makes Element 79 unique: When you purchase fine jewelry, you are creating a wearable art collection that reflects you over your life…in all your phases! E79 helps people mark important moments in their lives and show love to their families.
720.484.5195 | 300 Fillmore Street, Denver, CO 80206 | @element79jewelry
Rustic • Reclaimed • Vintage • Industrial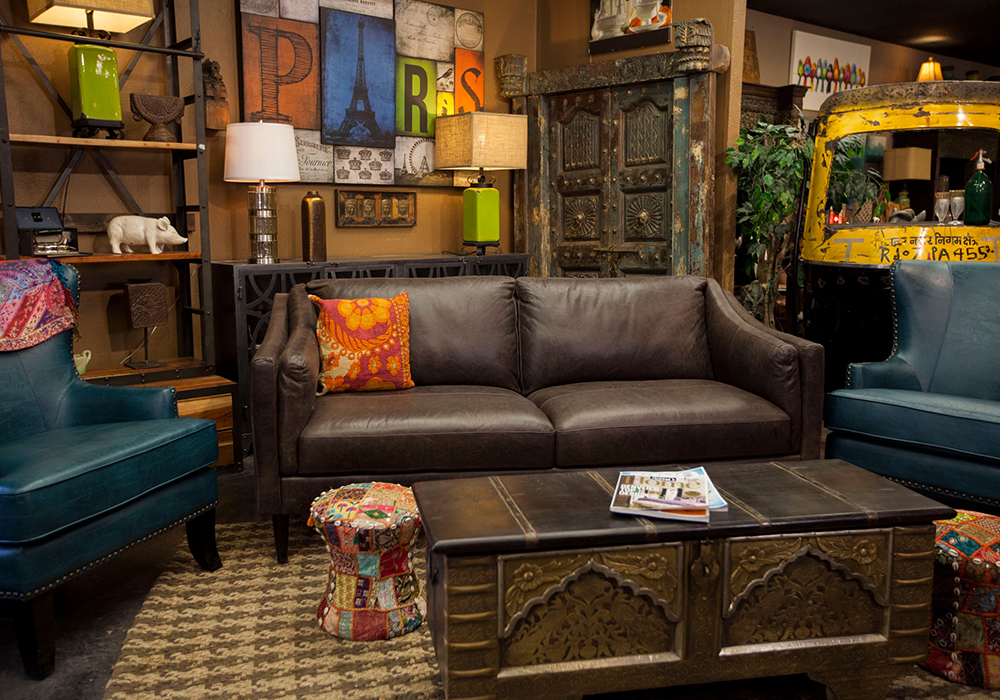 A visit to Rare Finds is nothing short of a treasure hunt that brings the world to you.
From custom tables and benches to high-quality upholstered and top grain leather sofas and chairs, lighting, architectural elements, unique accents and accessories for every space in your home—a visit to Rare Finds engages your senses and your imagination.
We follow design trends, visit trade shows around the world, and listen to our customers, whether they are furnishing a house in town or a mountain getaway.
Our pieces are hand-picked to reflect the kind of ease and individuality that makes Rare Finds Denver's go-to location for unique furnishings. We especially enjoy seeing how our customers incorporate their rare finds into their everyday living and working spaces.
What makes Rare Finds unique: Collaborating with artisans and skilled craftsmen from Colorado to remote villages in India, we have a beautiful collection of handmade one of a kind pieces from around the world.
Denver: 303.990.9311 | 6500 E Stapleton Dr South Denver, CO 80216 || Highlands Ranch: 303.237.4470 | 8575 S Quebec St Highlands Ranch, CO 80130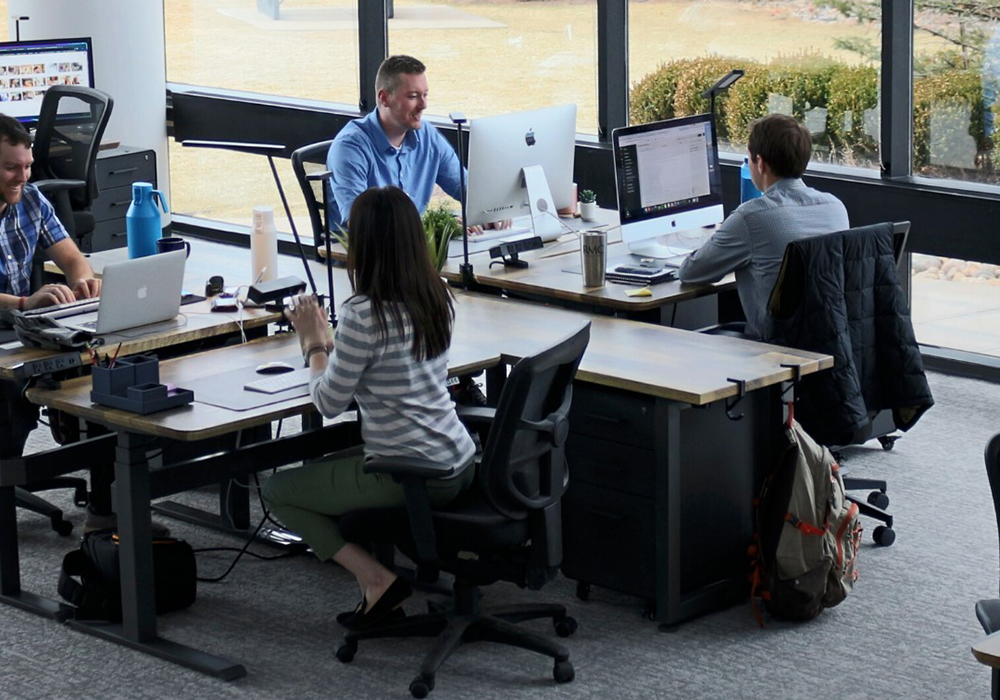 In 2008, Aimee Meester started Madison Taylor Marketing to provide better marketing solutions and agency partnerships. There was no grand mission statement, no elaborate business plans, or dreams of an IPO, just a few people with a passion to alleviate the frustration of working with a marketing agency.
The agency's reputation as a preeminent marketing partner was earned over the last decade by delivering wide-ranging marketing solutions with integrity, expertise, and professionalism. We measure the agency's success in part by the love and passion our internal team manifests in their day-to-day work, a priority reflected in the honor of being named one of Denver Business Journal's Best Places to Work in 2020, but also by whether every single client views the agency as a vital partner in their success.
"We operate differently than other agencies. What we do may not be different on its face – there are many agencies offering similar marketing services. But the way we deliver is what sets us apart," says Aimee.
What makes Madison Taylor Marketing unique: One team delivering comprehensive high-level marketing strategy and solutions paired with enterprise-level tools and technologies to deliver on marketing actions.
303.500.3265 | 5613 DTC Pkwy., Ste. 120, Greenwood Village
Bina Mehta Spice Blends offers gourmet spices based on Bina's Indian heritage. High-quality ingredients sourced worldwide and locally hand-roasted. Elevate your meals, taking them from boring to bountiful! Create flavorful, fragrant dishes with ease. Also discover her authentic cookbook Turmeric & Spice: Indian Cuisine for the Mind, Body, and Spirit.
970-444-2462 | Fort Collins, CO | @binamehtaspices
When the neighboring tenant moved out in 2019, Joy and Troy Thollot, the local husband and wife duo behind Thollot & Co. jewelry store, took the opportunity to grow their showroom into an experiential shop where locals could peruse fine jewelry in a space without feeling pressure.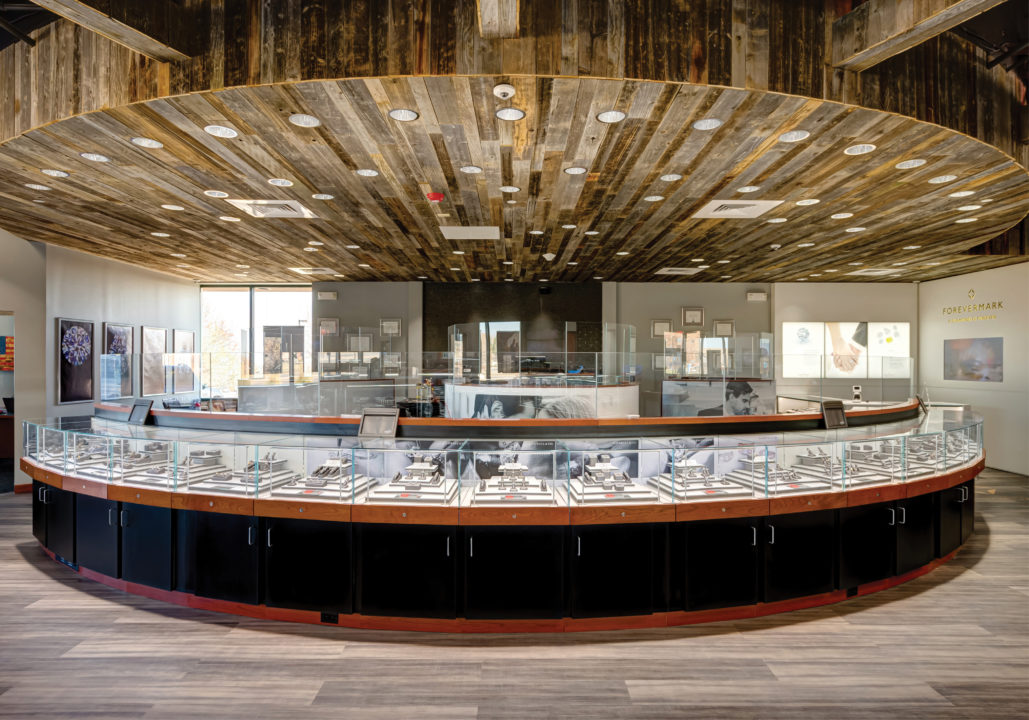 The store's décor hardly plays backup to the sparkling gems. The Thollot's mined the state for authentic renovation materials, and they struck gold, well, kind of. The ceilings are adorned with reclaimed wood accents from a Colorado gold mine. And wood saved from rail cars, that delivered Coors brews from the Centennial State to California, make up the bar and high-top tables. These natural elements rid the shop of a sterile feeling replacing it with a neighborhood feel.
For those looking for a more hands-on ring-making experience, the Pour Your Heart into It™ casting bar allows individuals or couples the opportunity to pour the liquid metal directly into the ring's mold. Once it hardens, the customer can pull the ring out of the rough cast and be the first person to hold the newly-formed piece.
What makes us unique: Thollot & Co. was voted one of "America's Coolest Stores for 2020" by a judged-panel from Instore Magazine.
303.280.3374 | 3790 East 104th Avenue, Thornton, CO 80233
Skinsanity was created to help people avoid B.S. (Bad Skincare). Founder Laura Kearney saw a need within the skincare community for honesty, encouragement, and self-love that we embody. This means maintaining an environment that is positive and healthy, but also keeping it real about what's going on with your skin and how we can get you that gorgeous glow. Our skin is our largest organ. Treat it well, like you do your heart and mind.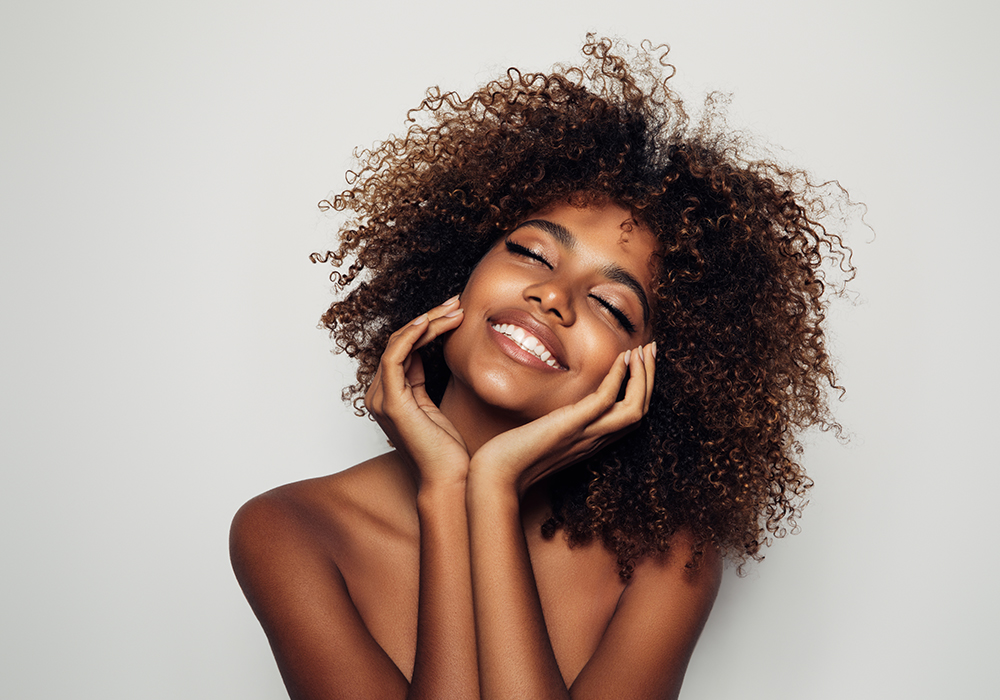 720.485.8118 | 2888 Fairfax Street, Denver, CO 80207 | @skinsanitycolorado | @skinsanityco